The world is changing rapidly and so are businesses. Businesses having a knowledge base perform so efficiently and effectively. It is like a knowledge base that has got covered with all the queries. You get to answer all the questions even before it is asked!
We at Document360 have built a lot of major features, minor features, enhancements, and plenty of bug fixes in this quarter. In this blog, you will be having a look at all the feature launches in brief.
In the Spotlight
We had a few major feature launches and the most awaited ones this quarter. One such launch was the Ticket Deflector and the Workflow feature.
Ticket deflector is the self-service customer support that helps to solve the most common queries your customers have instantly with your knowledge base. We also introduced ticket deflector analytics to see the performance of the metrics to improve your knowledge base. Lately, we introduced the ticket deflector in-app assistance in which the user can map and view the form analytics data.
Earlier this month, we released the most awaiting Workflow feature, where your project team members can track, and manage different phases of your documentation. This helps in a fantastic way to keep track of your knowledge base articles.
JWT, also known as JSON Web Token is an encrypted token format to transfer data like credentials between two applications securely. Also referred to as the client secret in which the user is not required to have a separate reader account on Document360.
We have launched a new feature on link analytics called Ignore URL along with the working, broken, redirected, or unknown status that helps you Ignore links that you need to omit during the validation process.
In the link status analytics menu, you can now see the 404 error or page not found section which records as 404 error when a user clicks a non-working link. This is to record any unavailable URLs for the user.
An intuitive knowledge base software to easily add your content and integrate it with any application. Give Document360 a try!
Get Started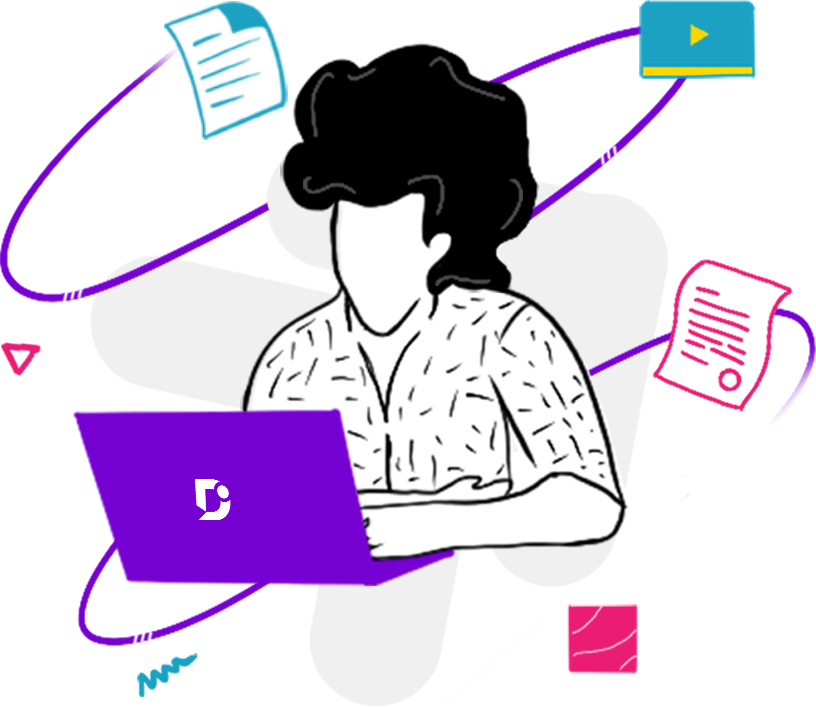 Minor features and enhancements
Minor features are equally important as major features to give you a great user experience and satisfaction. We have launched a few minor features like creating filter options on export documentation. This helps the users to filter and save templates. Now you can also import and export documentation at a language level when you want to translate an article or a particular version of your project.
We have limited the files to 5000 per folder and any file that is added to this will be stored in a new file folder by default.
Apart from this, there were a lot of minor enhancements just to make sure you explore and use all the features without any difficulty.
We have set the 

drive folder for editor uploads

. 

 

Implemented r

ules in the integration

 section.

 

Added the 

breadcrumb

 which is a link trail on the what's new feature. 

 

Worked on the 

category page integration

 with the smart bar, and you can find the category page in your tags. 

 

Added 

category page integration

 with the link analytics. 

 

Introduced a feature for your knowledge base readers to 

download individual articles as a PDF

. 

 

We have made some major 

payment improvements

 and we have set up a 

new data center in the US region

.

 

You can now 

send or restrict emails for SSO readers and

 find a 

print option while previewing

 the article.

 
Yet a lot more improvements and 35 bug fixes! 
Blogs and Podcasts
We have delivered amazing blogs that would interest you with a lot of tips and tricks on using a knowledge base effectively. We published blogs focusing on different areas of knowledge base. Here are some to name a few:
Not a reading person? We have some interesting podcasts with experts around the globe to discuss various aspects of knowledge base management like managing the documentation workflow, creating high-quality documents, and much more. You can check them out below:
What's next?
We have been working hard on improving and enhancing all the features; we have added new features for you to have a productive time using Document360. We are striving to give you the best user experience, so you can always hit us up with your comments. Meanwhile, it's time for you to check out what you can do with all the features we have outlined here as we are gearing up for another amazing quarter.
Not a Document360 user yet? Visit us on our site or book us a free demo to get in touch with us!
An intuitive knowledge base software to easily add your content and integrate it with any application. Give Document360 a try!
Get Started