Ticket Deflector Analytics: Measure your Metrics
Ticket deflector helps to reduce customer tickets being raised by encouraging customers to self-serve using the knowledge base content. Ticket deflector tries to diagnose the customer issue using a series of targeted questions and then showing selected knowledge base articles based on customer response.
Since the primary objective is of ticket deflector is to resolve the issue, we need strong evidence to prove ticket deflector has resolved customer queries. At Document360, we provide you rich analytics on Ticket deflector.
To get a holistic perspective of your ticket deflectors, the main dashboard shows
Dashboard – highlighting important high-level metrics
Feedback – provides an overview of feedbacks received from form submission and knowledge base articles
Satisfaction – Shows metrics for customer satisfaction
Search – summarises search keywords
Dashboard
Getting a high-level overview of your ticket deflector helps you to understand the effectiveness of your ticket deflector. This gives a good evidence of how your existing knowledge base articles are helping your customers to self-serve and find answers for their queries. The high-level metrics are
This metrics shows the total number of customers who found answers from the knowledge base and customers who submitted customer support form 
This metric shows the volume of queries that were answered through existing knowledge base articles  
This metric highlights the number of forms submitted from the customer if the existing knowledge base articles do not provide comprehensive information to resolve customer query 
This measure shows the total number of searches performed   
The top five Frequently Asked Questions (FAQs) are shown as distributed in a pie chart helping to gauge prominent questions that your customers seek answers for. This would also help you to change any of your internal business processes to reduce customer pain points and process bottlenecks. This dashboard also highlights the most useful articles that customers either searched or viewed in your knowledge base.
The date filter offers functionality to get analytics up to the last 180 days.
An intuitive knowledge base software to easily add your content and integrate it with any application. Give Document360 a try!
Get Started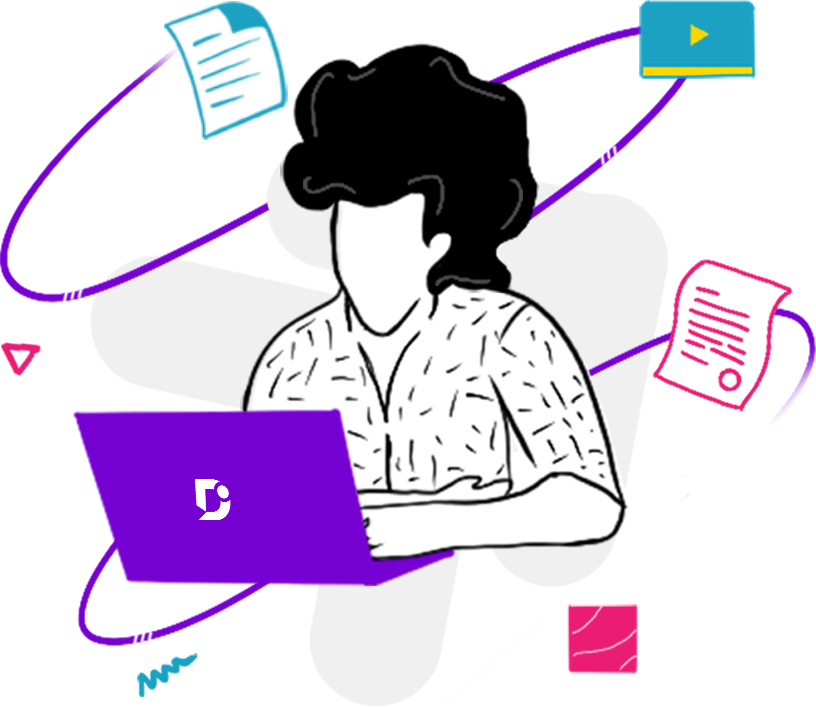 Feedback
Feedback provides feedback received from customers from a form submission and self-serving in terms of
Keywords they have used for search
Was the search successful
Any comments
Individual form responses can also be viewed thus providing a granular view of received feedbacks.
Satisfaction
This metrics is an aggregation of clicks received for the "This solved my issue" button. This stacked bar chart clearly indicates how satisfied your customers are. This helps you to gauge the quality of your proposed solution to the customer queries.
Search
Search analytics provides detailed metrics on
Search keywords along with the frequency of those keywords
Positive outcome for that specific keyword
No-result rate for that specific keyword
You can either ask your customer to perform a search or skip a search, based on your qualifying question. If you might need to check the effectiveness of your search approach, this dashboard provides insights into how customers are perceiving search option
If you have provided a mandatory search option, this dashboard provides insights into what kind of keywords that you are customers are using to find answers. This helps in optimizing your knowledge base article for easy discovery. Also, the compilation of those search keywords provides a long-term trend in tweaking your FAQs.
How to infer metrics
Inferring those critical metrics of your ticket deflector will help you to make data- driven decisions. These decisions will help you to reduce the volume of support tickets and improvise your existing knowledge base articles.
If the volume of form submission is more than number of questions being answered with your knowledge base, then you need to strengthen your knowledge base articles to help your customers self-serve
If the search volume is higher, it indicates that you need to tweak your qualifying questions in your ticket deflector
Browsing granular feedback highlights what customers are saying regarding your qualifying questions
If you notice an increasing trend of your satisfaction, this concludes that your ticket deflector is working effectively
Search dashboard shows a compilation of your customer search keywords; This helps to tailor knowledge base articles and provide right contextual help to your customers
Conclusion
The main objective of ticket deflector is to reduce the volume of tickets being submitted to your helpdesk platform. Ticket deflector analytics provides a lot of metrics to measure the performance of your ticket deflector. Analytics helps you to fine- tune your qualifying questions and improve existing knowledge base articles.
An intuitive knowledge base software to easily add your content and integrate it with any application. Give Document360 a try!
Get Started