You create awesome blogs, videos, guides and podcasts to help customers understand how your product works. That's great! But are they getting all product-related questions answered?
The answer is, no.
While these content formats are engaging, they aren't the first resource a customer want to look in for information regarding product queries. Sure, they can call or chat with an agent for help.
However, 77% of customers use a self-service portal before reaching out to support agents.
Customers like referring to a product manual or documentation as a source of truth that helps them out whenever they get stuck with product functionality. That means you need to create your product documentation that helps customers find answers authentically and faster.
Just in case you don't have yours in place, we'd recommend that you start creating one. To help you cut some slack in the product documentation process, we've built a quick guide. This guide will help you understand the following:
Without any delays, let's dive in.
What is Product Documentation?
Product documentation is a user manual that helps customers understand what the product is about, how it functions, troubleshoot guides, and feature updates it has to offer. Some product documentations also include use cases and examples to help users understand how each feature works. They are supported by the read more articles section, GIFs, videos, and images of the product. These resources help you create more engaging self-help articles that assist customers to find a solution faster.
Types of Product Documentation
Simply learning what product documentation is won't help you build one for your business. You also need to know about all the forms in which it can be created. This section is dedicated to exploring the various ways in which one can build product documentation.
1. User documentation
One of the popular formats for product documentation is user documentation. They can either be quick how-to guides or even detailed ones. Once you start building them, your customers will find relevant examples that help them understand your products better.
2. Instruction Manual
Instruction manual is another commonly used format that businesses opt for to create their product documentation. We've seen its printed versions, but over the years this format has gone digital. It allows you to create a small booklet that offers detailed information on how a product functions.
3. Troubleshoot Guide
Do you really want to help customers resolve a product failure or problem faster? How about creating a troubleshooting guide? It will help you create a structured set of solutions that customers can implement in case they've come across any challenges. It is a problem-solving product documentation that focuses on resolving both common and technical issues one may face when using a product.
4. SDK
The software development kit, popularly known as SDK, is known for offering libraries, code samples, documentation, and more for the developers. This is mostly built for developers. It helps them integrate the product hassle-free.
These can prove beneficial in the case of companies who fall under the IT andITEScategory. They can create SDKs for their clients and send them once they choose the product subscription. The clients can ask their developers to integrate or set up the product for the organization to start using it or build a new application on the platform purchased. While most B2B companies are running on a subscription-based model, there are still some that share the SDK files with their clients to help them set up the product.
5. Internal product documentation
Let's not focus on building product documentation for customers only. You can also build them to be used internally or for stakeholders. They can prove beneficial for customer support, service and even success teams.
They will help you equip your customer service team about the product in detail. They can learn about the new features and updates you plan to introduce or those that have already been released. What's more, they can come in handy to train new team members as well. An internal product documentation comes handy for the development team to record on what they are building new or updating the existing feature, they use it as release docs
6. Feature Documentation
This is quite common among B2B businesses. They create feature documentation of a product that helps them explain to customers each feature that their product has and how it works.
It works like a directory where they can add the feature name in the search bar and find its information right away. This type of product documentation becomes useful for businesses that would like to show their full potential to customers.

7. FAQs
Help customers find answers to frequently asked questions by creating your FAQ section for them. This helps businesses to reduce support cost, save agent time and be more productive. They can focus on crucial and time sensitive problems more often that essentially require personal support. You can answer a list of commonly asked questions that customers can refer to anytime they have a doubt.
With an idea about the types of product documentation, it'll be easier to figure out which one suits your customer support process. But the question still lingers, why invest in a product documentation?
Check out How to Create Product Documentation For Your SaaS:
Why Your SaaS Business Needs Product Documentation
Right now, you could be sitting on an opportunity to make your customers happier. You can reduce customer support requests with reactive documentation – docs created in response to issues your customers are having.
For SaaS businesses that need to scale, product documentation is a promising support system to keep support tickets from customers as low as possible. You can make your product more user-friendly with documentation for smoother onboarding and reduce churn.
SaaS product docs also have the potential to improve onboarding. This is possible with proactive documentation.
Did you know that documentation can also help you with increasing your online visibility? Yes! The advantage of having killer documentation is that it can be part of your content marketing strategy, especially if your SaaS product is related to a popular industry.
Ultimately, it can and should be included in your efforts to optimize your knowledge base using SEO.
For example, MailChimp's knowledge base matches queries relating to email marketing. If you search 'analyze email subscribers', their documentation shows up in the search results. This is a great way for potential customers to discover their product.
This approach works best if your knowledge base is a subdomain of your main website, and counts towards your site ranking.
Benefits of Product Documentation
Now that we've understood why your business should have a product documentation, let's try and explore the various benefits one can gain from it.
Please note: These benefits aren't seen only from the customer's point of view. There is a list of benefits a business can also gain once it builds its product documentation. Let's explore them below.
Customer Benefits
You can make a big list of benefits that customers can gain from the use of product documentation. Here's a list that will introduce you to these benefits. These include but are not limited to:
1. Finds answers faster
Customers can skip reaching out to the support team for answers or guidance. They don't have to get on a call, send an email, or initiate a chat on the website. A knowledge repository such as this can take care of their challenges or roadblocks in no time.
2. Smoothens the customer onboarding process
There are multiple questions customers can come up with once they are onboard. Help them find answers to those initial questions with product documentation in place. They can refer to the help doc to understand how certain features can be enabled and implemented in real-time.
3. Helps businesses find your product online
There are businesses who search for a solution that helps them work around their existing product faster. If you can optimize your help articles for such queries, those looking for a solution will find an alternative to their existing product – that's you!
4. Becomes a resource they can rely on
Product documentation also acts as an informational resource that customers can always go back to in case of any confusion or trouble. They can refer to your product documentation post onboarding as well. In a nutshell, it will act like a product manual that they can come back to at any time.
Internal Team Benefits
It's true that creating product documentation will benefit your customers greatly. But you won't be left empty-handed. Creating product documentation will benefit you in the following ways:
1. Helps agents create a seamless onboarding process
With product knowledge in one place, it will be easier for agents to build a seamless onboarding process for all new customers. They won't have to wait for the product analyst or developer to fill them up on various features your product would offer to customers.
2. Secures pivotal product information against loss
When you create a product documentation, there's a lot of information that you end up storing in it. With the right software, you can make sure that the information is accessible to limited users only. By setting roles, you ensure that only admins, editors or writers have the liberty to edit the information throughout all the articles.
3. Enhances product knowledge
With the best product documentation software, you can help agents learn about the product evolution and various versions released so far. This coupled with search data around the product, benefits and features will help them enhance their product knowledge and offer better support service.
4. Reduces frequent burnouts & increases agent productivity
Building your product documentation will allow the support team to avoid frequent burnouts. That's because they won't have to deal with common questions around the product as they'll be answered by your central repository. What's more, they can focus on more pressing issues that may result in the loss of customers on priority.
8 Essential Steps to Create a Killer Product Documentation
The above-mentioned benefits look lucrative and compelling for one to create their product documentation right away. If you feel the same way, we'd recommend you read through the following steps to create a killer product documentation for your brand.
1. Know your audience and why they need this documentation
Do you plan to create a support documentation for customers who can refer to it anytime they have a doubt about your product? Do you wish to create an internal document that helps your support, sales and success teams find relevant solutions when engaging with customers?
Decide your audience and how frequently they'll need this knowledge repository at standby. Once you figure out your audience, it becomes easier to follow through the next set of steps.
2. Finalize the right type of documentation
If you wish to resolve questions for customers, ask yourself the following questions:
Do they need an FAQ?
Do they need a one-time manual?
Or do they need a range of self-help articles on features, benefits and functionality that they can refer to frequently?
Once you answer these questions, it will be easier to decide the type of product documentation you need to create from scratch.
3. Build and work along with an intuitive template
In any product, a powerful template gives the users kick-start to use the documentation and them engaged with the product.
That's why we highly recommend you to create a template that can be applied to all feature articles. With a set template, writers can add the information in a certain format and publish it once approved by editors.
4. Make articles engaging with images, videos, and GIFs
With your template in place, you can start working adding articles to the knowledge repository. But simple text won't do. Add interactive GIFs, videos or product screenshots to improve article engagement and help customers resolve their doubts and challenges faster.
5. Build a simpler navigation structure
Want to help your customers navigate from one feature to another more efficiently? In that case, it would be crucial to set a simpler navigation structure. Identify the main categories and their sub-categories. This will allow the customers to navigate from one category article to another and help them save time when searching for a solution.
6. Separate code documentation from product documentation
Avoid merging the code documentation with the product documentation. Code documentation is for the internal team only. It can help your programmers understand the existing code, record error codes and make product upgrades accordingly. However, this isn't what customers should see. Therefore, make sure to keep the two separate.
7. Answer all possible FAQS
One of the biggest advantages of producing a product documentation is its ability to reduce commonly asked questions. You can use your product knowledge repository to proactively answer FAQs by addressing them under each feature article. Don't just explain what the feature is about, its benefits or how to enable it. Try to add services and licensing details to help both customers and interested buyers understand the product and service better. This will help them address their concerns faster.
8. Think about frequent updates
Your product documentation won't be a killer one if it isn't updated regularly. Make sure you update your articles the moment a feature update is about to be released. An updated documentation will help customers understand the upgrade faster. This practice will also help sales reps to offer more information around product features and their frequent updates to potential customers.
7 Best Practices One Must-Follow to Create Product Documentation
Your product documentation can become even more awesome when you follow through the given best practices below.
1. Keep your language simple
Yes, you are creating product documentation. It can sound a little technical due to the features you offer and how they operate. However, it would be good to keep the language simple. Avoid using technical jargon to help all the readers understand how each feature works in your product. If adding jargons or product language support it with a glossary.
2. Maintain an informative tone
When creating SaaS product documentation, be mindful of the tone you use. It isn't your friendly blog but an informative source that is used both internally and externally. The idea is to help customers find a solution faster. So, keep your tone as informative as possible to help them achieve the same.
3. Include examples and use cases
The more examples you use, the better it is for customers to understand the product functionality. For example, you can refer back to your existing customers. Explain in the article how existing customers are using your product and how different features help them meet their goals.
4. Build visual rich content
If you create a step-by-step article for each feature, we'd advise you to add as many product screenshots as possible to give a run-through of the feature. This will make it easier for customers to understand where to find the feature and how to enable it. You can also add videos, charts and GIFs to make them more engaging.
5. Make all articles accessible with easy navigation
Create a navigation that's easy to scroll through. While most customers prefer the use of a search bar to find the necessary articles, it is not necessary that your product documentation tool may have the same feature. In such a case, keep your navigation simple by limiting categories and their sub-categories.
6. Capture user feedback to improve article quality
Make sure you capture user feedback to learn if they found the article useful. If the article isn't helping customers find answers that they are searching for, you can always go back and make changes.
7. Identify possible topics to keep the documentation updated
In case you have the search bar functionality in the software, it will be easier to identify the possible topics customers are searching more frequently but don't find answers to. You can use the search terms to create new articles that answer customer queries faster.
Top 6 Metrics to Track Product Documentation Performance
We know how to create product documentation. We also know which best practices will help you refine your documentation process in the long run. But now it is time to identify the top metrics that will allow you to measure the performance of your product documentation. Let's explore them below.

1. Feedback from visitors
Use feedback analytics to understand how many customers liked or disliked your article content. This will allow you to understand whether customers found the provided information useful or not.
2. Heatmaps
If you use Hotjar integration with your product documentation software, you can easily track user-behavior for each article. It will help you understand how far the customers read your self-help articles and from where they started losing interest in it.
3. Failed searches
Track how many search terms resulted in "No result found" for the customers. This will help you identify the common queries and create articles around them.
4. User engagement
Monitor the total reads of each article in the knowledge repository has gained over a certain period to track user engagement. If your reading time is close to the one given in each article, that means your customers have found the article useful and were able to follow through.

5. Page not found
Identify the broken links or URLs with the page not found metric. It will help you keep track of all the URLs that led to a 404 page error once the link was accessed. You can rectify them and build a seamless support experience for customers.
6. Article views
Track the article's views metric to understand if the customer found the information useful or not. If the reading time is below the estimated time, it means the customers viewed the article but failed to find the relevant information they came looking for.
These metrics will help you understand if your product documentation is performing well or not among customers.
Also read: 8 Important Types of Documentation for Product Management
Top 7 Product Documentation Software You Should Know of
With a complete knowledge of how product documentation is made, it is time to look for the best software that helps you accomplish the task successfully. To help you get a headstart on the search, we've listed the top 7 product documentation tools you can consider for your business.Our list of top product documentation tools begins with Document360.
1. Document360
Document360 is a product documentation software that is known for creating self-service knowledge base instantly for your customers or employees to access publicly or privately or mixed.
It comes with rich editors like Markdown and WYSIWYG editor options, AI powered search, version control, advanced customization, analytics, and private hosting are all available. Document360 has a plethora of features that entice users and make it difficult to ignore. It even offers advanced security features such as team roles, custom domain mapping, IP restrictions, enterprise SSO and others to help users secure all the product information hassle-free. It integrates with Zendesk, Freshdesk, Intercom, Slack, Microsoft Teams, Zapier and many more. Also you can integrate with any tool using Java Script Snippet.
Pros:
User interface is extremely intuitive
Detailed analytics report that helps users analyze the performance of their product documentation efficiently.
Pricing transparency, the option to purchase a tier and easily upgrade when necessary
Manage multiple projects in a single dashboard
Can create internal, external of mixed KB
Multilingual support to provide product information to your global clients
Ticket Deflection in app assistant to reduce support ticket
An intuitive knowledge base software to easily add your content and integrate it with any application. Give Document360 a try!
GET STARTED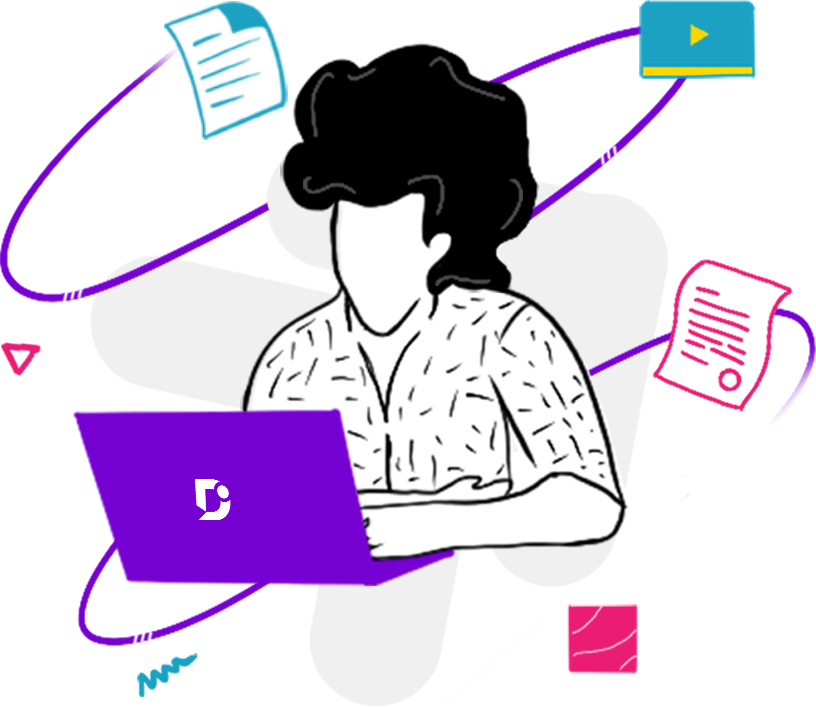 2. Paligo
Paligo is a component content management system which is also used to build knowledge repositories by businesses. This end-to-end platform allows users to implement content reuse and structured authoring to deliver information driven articles. It even promises to overcome content silos as it promotes collaboration throughout the content production process.
Pros:
Helps users define the topic templates to maintain the writing style and structure consistency throughout the product documentation.
Paligo is known for its customer service and their quick turn-around time to provide a solution to customers.
Cons:
Users face difficulties when importing existing documents to the Paligo interface.
It is difficult to copy-paste the tables from word format to Paligo. They need to be edited at the source-code level. That means, users with little or no technical knowledge can face difficulties when using the software.
3. Mediawiki
Mediawiki is yet another option your business can look into when searching for product documentation software. This tool is known to power Wikipedia and others with its ability to collect and organize the necessary information. What's impressive about this tool is its multilingual feature that sets it apart from a lot of competitors in the market. Other than that, it is free of charge and open for everyone's use.
Pros:
The fact that it is free, makes it easier for small businesses to kickstart their product documentation process right away.
It offers the option to pick information from open sources and add them to your articles, therefore helping users simplify the documentation process.
Cons:
The product is quite complex when compared to other product documentation tools. From installation, set up to maintenance, it takes a lot of effort at each step to keep the tool going.
Its documentation feature is relatively new, which is why many users may find it glitchy and experience more bugs when compared to other options.
4. Clickhelp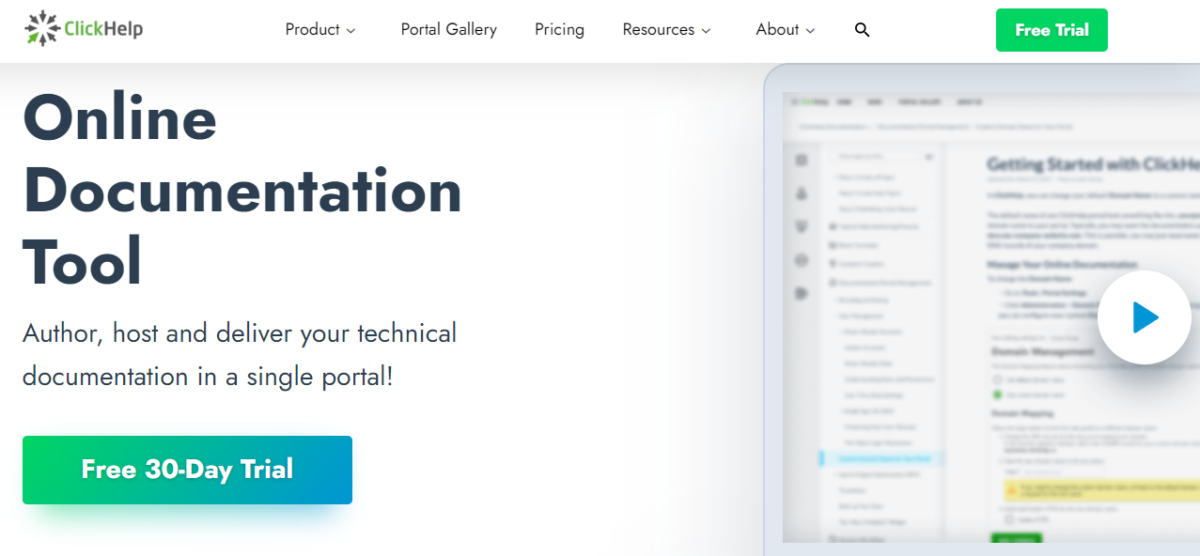 Another documentation tool you can look into is Clickhelp. This feature-rich software is known for its seamless migration from one documentation software to another. It offers full reader UI customization, therefore bringing the best user experience to life for users. It even enables its users to collaborate via comments, topic statuses and more. Just like its peers, Clickhelp too promotes content reuse through snippets and conditional content.
Pros:
Builds a user-friendly experience for all. Those with no technical background can use the product to produce self-help articles easily.
Secures the information stored as it allows users to give access to only those who are directly working on the articles that will go live in the repository.
Cons:
Lacks shortcuts that can reduce the writing, editing and publishing process.
There are times when the pages load slowly, therefore hampering the user experience.
5. Nuclino
Nuclino is also one of our top picks in the list of best product documentation software. This tool brings together a unified space that helps you avoid content silos and context switching. Since the design is super simple, it is easier for users to find their way through all their features and build a knowledge repository faster.
Pros:
The UI is simple and clean, therefore making it easier for users to work with the product faster.
The tool makes it easier to add images when writing content.
Cons:
It is difficult to track who made the last edits to an updated article.
It has less number of integrations when compared to its peers in the market.
6. GitBook
GitBook is another product documentation software you can consider for your knowledge repository needs. As a documentation tool, GitBook promises to help its users create public and internal docs that assist its users find answers faster. It also allows you to create technical briefs without starting from scratch. You get a headstart with their ready-to-use templates and WYSIWYG editor.
Pros:
Sending in control access to users is easy with GitBook. You can invite a whole community who can manage your documentation hassle-free while keeping the data secure.
The effortless UI helps users customize the articles faster, therefore building an awesome experience.
Cons:
Currently, a lot of users feel that there isn't a scope to add the whole REST API documentation in a separate section.
Given how it is a product by Github, there are times when users aren't able to sync the content with the parent platform.
7. Confluence
Want a refined documentation tool that helps you get started with the self-help article building activity faster? In that case, Confluence is your go to tool. It offers the best practice templates that help you start creating articles right away. On top of that, it also offers advanced search that helps users find the articles faster in the repository. With its page tree, you can also make sure that all the documents are organized as and when they are created by your team.
Pros:
It is easier for multiple team members to edit an article at the same time when using Confluence.
It also helps you track how many articles were published by individual writers and how they've been received by your customers with its reporting feature.
Cons:
Besides leaving comments on an ongoing documentation article, there is no other way for teams to collaborate using the tool.
Sharing access is kind of a hassle with Confluence. A lot of their customers have complained how one user loses access to the documentation if another one receives it.
3 Real-Life Product Documentation Examples
If you thought that we'll stop at listing the best product documentation tools, well think again. We firmly believe that it is important to see how others in the market are using these tools to give you a fair idea on how you can implement one for your business. Given below are three real-life product documentation examples that will help you understand the tool's implementation and encourage you to start building yours as well.
Let's dive in.
1. Document360
Want to see in-depth product documentation in action? Document360 is the perfect example for you to start your observation. Customers can see articles on various features that the tool offers. But other than that, they also get access to product feature releases that helps them stay updated on all the upgrades the brand introduces.
That's not all. You will also notice how well-structured their navigation system is.
They make it easier for their customers to identify the right category they'd like to refer to and help them find the article they've been looking for that answers their questions hassle-free. You can also find a link to their detailed glossary in the same window. It takes users to a separate page that helps them understand what each feature means and does in the tool. This detailed product documentation example helps you understand how one can structure theirs and still make room for changes.
An intuitive knowledge base software to easily add your content and integrate it with any application. Give Document360 a try!
GET STARTED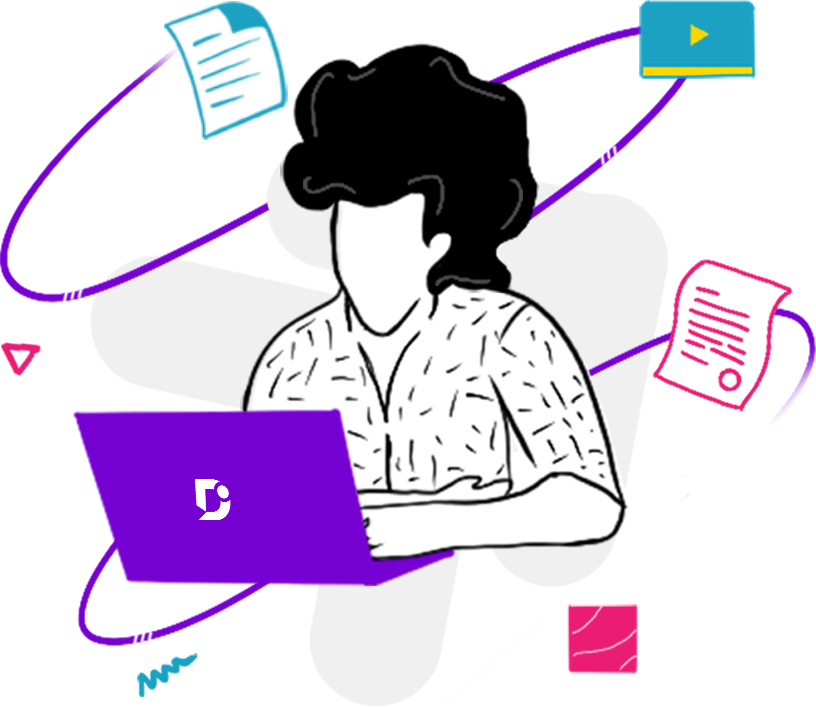 2. Stripe Docs
Want an example of how FAQ style product documentation looks like? Refer to Stripe.
Thousands of developers worldwide enthusiastically support the Stripe developer experience via docs.
Stripe's developer documentation is well-known for using a three-column layout to organise navigation, content discovery, and live code snippet execution. The top navigation divides the documentation into Stripe's various product categories, such as Payments, Business operations, Developer tools, and so on. Each activity that you can take below each product has a corresponding Help file for developers to begin on the left-hand side navigation. Stripe provides in-depth documentation and tutorials built right into the navigation, in addition to the getting started guide.
3. Microsoft Docs
Finally, our list concludes with Microsoft's feature documentation example. We've seen how product documentation and FAQs look like. Now it is time to see a different type of documentation.
You will notice how they've alphabetically listed all their products in the documentation. One can simply click on one of the product names and they will route you to another page where you will find all the features listed in one place.
This helps their customers find answers to frequently asked questions and technical issues faster.
Start Building Your Product Documentation the Hassle-Free Way
With our guide, it will be easier for your business to start working on your product documentation in no time. It will help you identify the best practices one must follow when building the documentation from scratch.
For those, who are yet to find the right tool that helps them with the process can find a range of options in our guide that they can try out and assess to see if they match their needs. On top of that, we've also covered a few real-life examples. They will help your business get an idea around how different types of documentation have been adopted and implemented by other businesses in the market.
We hope that this guide helps you get the right headstart and find the best solution that simplifies the product documentation process for you.