5 SAAS Customer Support Costs You Can't Afford to Ignore
Category: SaaS
Last updated on Dec 29, 2020
Delivering high-quality customer support in the SAAS model plays a major role in determining its success or failure.
As SAAS businesses require good customer retention to survive, high-quality customer support is fundamental to success. With that said, delivering this top-level customer support comes at a price, and in some instances, this cost can turn a SAAS business's small profit margin, into a loss. So, with this in mind, it's important to have a full view of your costs and understand where your support budget is going and how hard it's working.

In this blog, we're hoping to help and so we'll be taking a look at 5 SAAS Customer Support Costs you can't afford to ignore. Let's get started.
Delivering Bespoke Responses
Personalization is key to good customer service. Customers want to feel like the answers and information they receive from your support team are created just for them. And this makes sense, but the reality is, the majority of those seeking support will be asking similar questions. As such, it's more efficient to identify those repeat queries and prepare easy-to-access answers that can be copy and pasted at just a couple of clicks.

Offering a totally bespoke answer to queries and questions is still a good option when the information the customer is looking for is highly specific, but it's just not necessary for 5 different operatives to say the same thing 5 different times, all in slightly different ways. In fact, this lack of standardization may cause consistency errors in the future. If the answers your support team provide are only based on their understanding, you're at risk of giving slightly skewed information. Beyond the reliability concerns, the constant repetition means unnecessary resources are wasted too, either on excess team members, software licenses or just the time of the operative.

By adding an element of automation to common query answering, you can help your support operatives, making their jobs that much simpler, improving their job satisfaction and helping them to achieve more with less.
Lack of coordination across channels
Your customers will often choose to engage with your company across multiple channels. They may throw a message over via email, follow up with a telephone call and then finish up with a live chat session. This is the nature of modern customer support. It doesn't happen in a vacuum, and so unless you have the systems, processes and training in place to track engagement with individual prospects, you're going to experience problems. Delivering reliable, high-quality customer support across these channels is tough and significantly increases your customer support costs.

To combat these coordination costs, you need a system that records, manages and interlinks all customer engagement; giving your operatives full visibility of your customer's history across touchpoints and empowering them to deliver a higher quality of service. Something like an omnichannel solution would enable them to track customer engagement and reduce repetition, while enhancing the efficiency of the support they deliver.
Relying on human operatives for all support activities
People are at the heart of your customer service offering. In fact, they are often the deciding factor between success and failure. With that said, an overabundance of people, high-quality or otherwise can have an adverse effect on your business. If your support team is bloated or has staff working on highly manual and repetitive labor, then chances are you're incurring major unnecessary costs – and when you consider the cost of hiring, training and retaining people, these costs are often ongoing and add up fast!

So with this in mind, you need to regularly review your staff numbers and workloads. Are there any operatives committed to relatively simple tasks that could be automated with a little investment? Is human input really required for all current support activities? These are questions you need to ask regularly. The reality is, your support team should be as big as it needs to be, but it's essential that each team member is delivering value that could not be delivered efficiently by a machine or a system. If they're not, then you're spending more money than necessary.
General inefficiencies impact the quality of your service and your bottom line
No matter how hard you try, as your customer support function comes together, inefficiencies will rear their head. It's just the nature of the beast. Overlapping systems, different individual preferences and unforeseen variables will all have an impact on your day-to-day efficiency.

In these circumstances, there's no doubt you can deliver high-quality support, but the efficiency of that offering will likely be questionable. For the very best performance, your support team need processes that have been regularly managed and iteratively improved over time. This is critical as inefficiencies not only impact the quality and consistency of the support you deliver, they also increase the cost of delivery. Repetition, lack of team coherence and other symptoms of inefficiency all drive up the costs in play, and it quickly becomes easy to see how these can negatively affect the capabilities of a support function.

With the right strategy in place you can regularly review your support operation's efficiency and identify key areas that can be improved. This iterative approach is essential as inefficiencies change with circumstances. New systems, processes and people will all have an impact on your ability to deliver high-quality support to your customers and so regular efficiency monitoring makes sense. This is one SAAS customer support cost you can reduce with just a little focused effort. When it comes to delivering high-quality customer support, inefficiencies are a choice, not a necessity.
Obsolete systems, licenses and technology your support teams don't use
Any company looking to deliver a high-quality support function needs to ensure their teams have the tools and technology to do the job. With this in mind, most teams are provided with a selection of tools that help them, help customers. This makes good sense, after all your teams are only limited by the systems and information they have at their disposal. But, it's likely they're not using the entire selection available to them.

Maybe they have support tools that are out of date and therefore ignored, or perhaps they have a preference when it comes to providing support in certain situations. Whatever the case, unless you've recently audited your support technology stack, chances are there are cuts that could be made to reduce costs, without sacrificing the quality of support delivered.
Sign up for your 14-day free trial with Document360 now
Get Started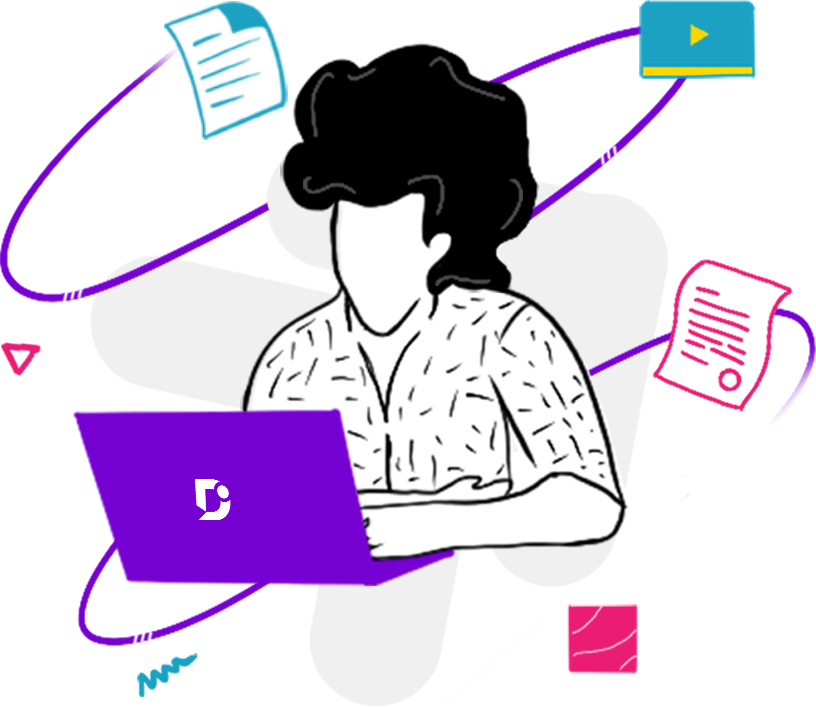 5 SAAS Customer Support Costs You Can't Afford to Ignore
Delivering bespoke responses

Lack of co-ordination across channels

Relying on human operatives for all support activities

General inefficiencies throughout your support function

Obsolete systems, licenses and technology your support teams don't use

Good management of your SAAS customer support costs is critical to maximizing your business profit and allowing you to deliver a high-quality support offering without breaking the bank.
By minimizing support costs at every opportunity, you can reallocate your support budget to improve areas of weakness, enhancing your overall offering and your customer satisfaction.

Alternatively, you can reduce overall costs and limit the impact your support function has on your bottom line. Although it should be noted, it is critical to ensure any cost-cutting in your support function keeps the customer in-mind at all times. You cannot afford to cut costs that reduce the quality of the customer support that you deliver. In the event you do, you risk increasing customer churn, reducing customer value and potentially damaging your brand.

It's important to remember, when it comes to delivering successful customer support in any SAAS business, customer satisfaction is priority 1,2 and 3, no matter the cost.