More customers equals more revenue, which is great news for your business. The not-so-good news is that customer support tickets tend to increase as your customer base expands, leading to increased pressure on your support team. If your team is struggling to handle your volume of customer support tickets, you are not alone. 
Unless there is a serious problem with your product or service, you can keep your ticket volume under control. There are certain strategies you can follow to reduce customer support tickets and achieve a happier support team. 
Challenges Faced When you Have High Ticket Volume
There are some key challenges that customer support teams can face when they have a high ticket volume. 
Sheer Volume of Tickets can Burden Your Support Team
Customer support teams are overburdened. They have a hard time keeping up with the number of tickets coming in and this results in rushed interactions and mistakes in resolutions. They're not able to deliver their best standard of work and customer support suffers. 
Need to Burn More Cash on Support Team (High Ticket Volume = Recruiting More Agents)
When your volume of tickets rises, you need to spend more money on recruiting more agents to handle more customers. This puts a strain on your budget and diverts much-needed funds from other areas. As your costs increase, this makes your business much less efficient. 
Lead to Unsatisfied Customers
As the experience suffers, customers become more unsatisfied with your service. They are kept waiting for ages or don't receive effective resolutions. You can't deliver an outstanding support experience if your agents are struggling to handle huge volumes of tickets. You end up treating your customers like a number, which is never a good result. 
Losing to Your Competitors
Your competitors who can offer a better support experience can lure your customers away. If your team is failing to keep up, other companies will out-compete you and this results in lost revenue. Your business's reputation takes a hit as customers spread the word that your brand can't cope with their needs. 
More Unhappy Customers, More Churn!
At the end of the day, customers won't stick around if you fail to offer the right support experience. They may be understanding for a while, but if you repeatedly fail to resolve their problems in a timely manner then customers will churn. This is bad news for your business and an unsustainable business model. 
Find out how Document360 can help you to reduce support tickets!
Book A Demo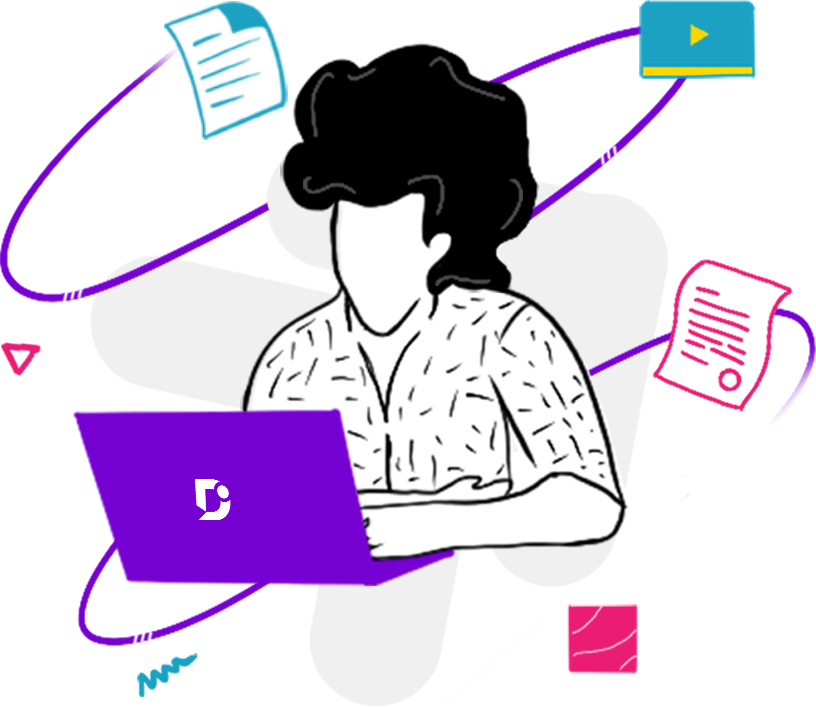 Benefits of Reducing Support Tickets
In contrast, reducing your number of customer support tickets has many benefits. 
Improves Support Team Productivity
When your customer support team has just the right number of tickets that they can handle, they are much more productive because they're not getting burnt out. They can spend an adequate amount of time on each ticket and make sure to follow up with customers to find out if they're happy with the resolution. 
Reduces Support Costs
Naturally, fewer support tickets means lower customer support costs for your team. Each human support interaction that you engage in costs tens of dollars, if you take into account the wages of your agents, running costs, and so on. As you slash the number of customer support tickets your tickets have to deal with, you can make do with a much leaner budget for your team. 
Increases Customer Satisfaction
Customers are more satisfied when agents have more time to devote to their individual problem. Instead of being rushed off the phone, customers receive a personalized experience from your agents and have their needs thoroughly assessed. It's much more likely that agents will offer effective resolutions and prevent problems from occurring again. 
Improves Customer Experience with Your Brand
When you only have as many support tickets as you can handle, this improves the customer experience with your brand. For example, customers who email in with an issue can receive a response in minutes rather than hours or days. If your number of support tickets reduces, you can start thinking about offering extra channels to support your customers such as live chat. 
Helps to Build Brand Loyalty
Positive support experiences build loyalty to your brand. When customers are helped efficiently, effectively, and in a friendly manner, they are much more likely to stick with your brand in the long-term. Great customer support means investing in the relationships that you have with your customers and ensuring that they choose your brand over any other. 
How to Reduce Your Support Tickets
Promote Self-service 
The first most tried-and-true method of reducing your support tickets is encouraging your customers to self-serve. This means providing a self-service knowledge base, community forum, or FAQs to help customers answer their most common queries. This eliminates the need for them to contact an agent and lowers your support ticket volume. To offer excellent self-service, you must invest in knowledge base software like Document360.  

Here is how to create your self service knowledge in simple steps
Ticket Deflection
You can use software like chatbots to deflect customer support tickets and help customers find an answer without needing to contact your support team. Ticket deflection means a ticket is diverted from the customer support queue and customers are able to resolve their own problems. 
Scale your Support Team
Scaling your support team means your agents can beat the queue. When you have a well-oiled machine of agents collaboratively powering through a high volume of support tickets, your customer support will be improved. Scaling your support team means always having agents available who can provide high-quality support to your customers. 
Categorize Support Tickets
Customer support tickets come in that relate to a whole range of subjects. It's better if you can keep individual agents assigned to the same topics, so they can power through their resolutions for customers. The right help desk software allows you to categorize your customer support tickets with labels such as "billing" or "bug" so you can keep related tickets together. 
Create Omnichannel Support
When you create omnichannel support, it means you offer the same experience across different channels. Whether customers send you a tweet, fire off a live chat message, or submit an email, agents always have access to customer data and can support customers effectively no matter what channel they choose. When experiences are aligned, the number of support tickets falls as customers are not channel-hopping. 
Empower Support Agents with Knowledge 
You can build an internal knowledge base that helps agents find answers to common customer problems. Instead of having to wait for answers from their colleagues or escalate a problem, agents can consult the knowledge base and quickly resolve customer support tickets. When agents are empowered with knowledge, this stops the support tickets piling up and keeps your queue under control. 
Use Metrics to Understand Support Team Performance
One reason that businesses invest in help desk software is because they have access to vital metrics that can help them understand their support team's performance. Metrics such as First Response Time and Number of Open Tickets can allow you to keep track of how your team is coping with the ticket load and decide whether you need to bring in more agents. 
An intuitive knowledge base software to easily add your content and integrate it with any application. Give Document360 a try!
GET STARTED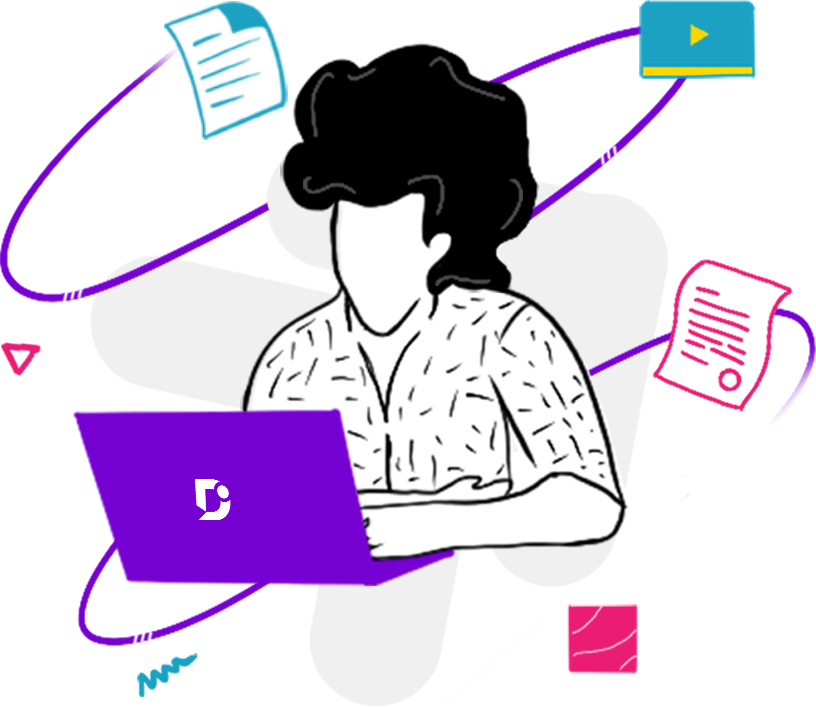 Tools that Help You Reduce Your Support Tickets
Online Knowledge Base
An online knowledge base is a self-service resource that allows you to deflect customer tickets with common answers to typical problems. A knowledge base comes with a prominent search bar and in-depth categories that organize a broad range of content for your users. 
Software like Document360 is perfect for helping you create a customer-facing knowledge base that means customers can solve more of their own problems instead of having to get in touch with your support team. Document360 offers all sorts of features such as in-app assistant, ticket deflector, collaborative editing for your content producers, and detailed metrics that help you understand your knowledge base's performance. 
Chat support
Offering live chat support is one of the best ways to help your customers. Live chat support means providing instant messaging to your customers, and agents can handle multiple chats at once which enables them to speed through more customer support tickets.
Software like LiveChat brings together multiple messaging systems to offer live chat support right where customers need it. You have easy access to your customer's data so you can offer personalized experiences over live chat. 
Help Desk Ticketing System
When businesses are drowning in support tickets it can often help to invest in a robust help desk software. Help desk software allows you to manage customer tickets and collaborate more effectively with fewer agents. You have access to functionality like tagging your tickets and assigning a status, collaborative features like internal notes, and automations and integrations. 
Consider a solution like Freshdesk which offers a full-featured help desk for supporting your customers. It's an omnichannel suite that gets your customer support agents acting as a cross-functional team, able to help more customers with ease. 
Call Center Software
Companies that want to offer call center capabilities often turn to call center software that helps them support phone interactions through the cloud. Your company is more able to manage customer phone calls and integrate with other popular support apps like help desk software. 
Aircall's cloud-based call center software comes with unmatched productivity features and detailed analytics of all your phone operations from a single intuitive dashboard. With Aircall, you can monitor individual agent metrics to keep track of performance. 
Also, Check out our blog on Call center knowledge base
Are you ready?
On the one hand, having lots of support tickets can be a good thing because it means you have lots of customers. On the other hand, too many support tickets means that the support you are able to offer begins to suffer and customers may begin to start looking elsewhere. Get your support tickets under control today with the strategies we have presented in this guide as a starting point. 
Offering customer self-service through a knowledge base is one of the best ways to limit the number of support tickets you are receiving. Customers have a tendency to want to solve problems themselves, anyway, and you are simply providing them with the option to do that. Instant answers are the way forward for helping customers troubleshoot an issue and then move on with their day. 
An intuitive knowledge base software to easily add your content and integrate it with any application. Give Document360 a try!
GET STARTED