Research shows 70% of customers say service agents' awareness of sales interactions is critical to keeping their business. Poor customer service was most common in long waiting times. Research has also found that 44% of people were annoyed to be kept waiting for 5-15 minutes by their call service agents. One of the main reasons call center agents cannot close calls quickly is the lack of adequate information. Information not available instantly leads them to transfer calls to another agent, leaving customers on hold while searching for information. One way to improve call center knowledge base efficiency
What Is a Call Center Knowledge Base?
A knowledge base is a centralized repository of information about your business. This includes standard operating procedures, the industries it covers, logistics, troubleshooting guides, and the expertise you usually provide your customers. A Call Center knowledge base is built with serving a Call Center in mind. A Call Center knowledge base template usually includes FAQs (frequently asked questions), step-by-step guides, user manuals, troubleshooting guides, onboarding and training guides for new agents, and a powerful search engine.
All of the above will help Call Center agents find the information required to serve their customers quickly. With a powerful search engine and step-by-step guides, they can quickly identify the information the customer seeks. If the necessary information is unavailable, information on how to escalate the issue is also provided. A well-built call center knowledge base can make or break your agents' ability to deliver high-quality customer service.
Benefits of implementing a call center knowledge base
Call centers face multiple challenges, like extremely high attrition rates, high call volumes, irate customers, and training inexperienced agents. Efficient call center management will enable them to resolve various issues quickly and consistently and improve customer satisfaction and retention.
Help your call center staff provide better customer support
A Call Center knowledge base with a well-powered search engine will help agents improve customer service speed and efficiency. The knowledge base allows agents to go through it at any time and improve their core knowledge. It also gives them a quick option when they don't have the answer immediately. This eventually leads to customers getting the right answers and solutions and resolving the call. The faster calls are resolved, the more customers your agents can help.
Standardized Responses – Avoiding Confusion and Inconsistency
A call center knowledge base provides all the information required at a single location. Call center knowledge management best practices require that the information also be vetted by experts in your company. This ensures that the information is accurate and provides agents with explicit knowledge of what needs to be communicated to the customer. This removes a situation where the agent has to interpret the information in their own way, which could lead to misunderstandings and misinformation.
Being consistent with agents' information is critical to operational efficiency. The agent's support provides can make all the difference in customer churn or retention. A fumbling, inefficient, or defensive agent can hurt your brand image and become a PR nightmare.
Reduces Call Times, Improves Efficiency
One of the main challenges in a Call Center is the high volume of calls. The longer agents take to resolve a call; the longer customers are placed on hold. A call center knowledge base can help reduce the extent of time a customer is placed on hold while an agent looks for the information required.
If an agent can quickly find the information required for a customer, he or she can relay it to them and resolve the call quickly. This will automatically reduce call times and help you reach out to more customers requiring assistance, improving your efficiency.
Reveals Information Gaps
A call center knowledge base is designed to be the single source of key information regarding a business. It provides call centers with the information directly, so they can pass it on to customers when required.
However, a Call Center knowledge base can audit what information is available within the business to meet customer expectations. For example, it is worth addressing that information gap when Call Centers constantly come across a query or issue that they cannot resolve or find an answer to. In the future, agents may be able to answer these questions when they are asked by customers or perhaps even immediately after they have asked them.
Reduces support costs and improves customer satisfaction
A call center knowledge base enables agents to help your customers promptly because they can find accurate information fast. Customer satisfaction automatically increases when their issues are resolved quickly and effectively—be it an issue with a product or feature, cancellation of a subscription, change in pricing plan, or even just knowledge transfer on how to use a product, feature, or integration.
When customers are assisted faster, call times are automatically reduced. This helps existing Call Center staff attend to more customer calls, thus reducing the need to set up more such centers and increasing the number of agents. It reduces customer support costs too.
Interested in Document360 Call center Knowledge base? Schedule a demo with one of our experts
Book A Demo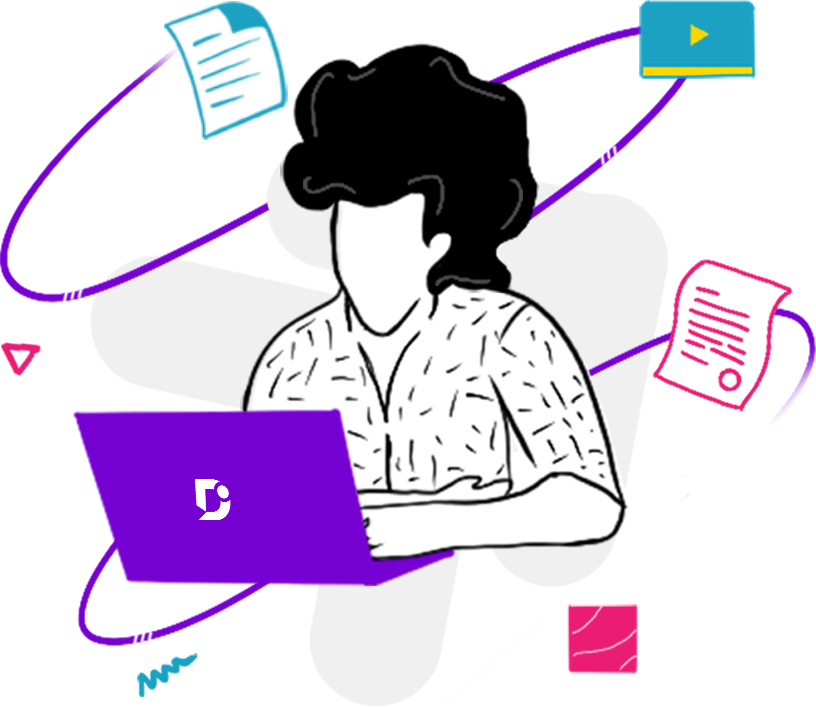 Best practices for setting up a Call Center knowledge base 
A call center knowledge base must be comprehensive to serve its purpose. It must be comprehensive, well-structured, and searchable. A knowledge base can often define the success or failure of your Call Center. Here are some Call Center knowledge-based best practices to adopt.
Identify common customer inquiries
A careful going through of help center records will help you make a list of questions that repeat often. This will help you list common customer inquiries or frequently asked questions. This can be an excellent starting point for your knowledge base. Commonly asked questions vary based on the industry you are in. As an example, a retail sector Call Center will have questions about returns, refunds, damage during delivery, the last date before returning products, etc. A retail call center would probably get questions about alterations, size guide questions, availability of products, returns, refunds, etc.
Clear and concise content strategy
Developing a clear content strategy for building your knowledge base is imperative. This involves researching, analyzing, and planning your content in a way that it's most effective for its users—in this case, Call Center agents and sometimes even other internal staff.
The information should be easily navigable, accessible, and organized to make it easy for agents to search for the information they need. This enables agents to find and share information instantly.
Add a search feature
Choosing a tool from a search engine is always better. This way, the agent can quickly find a keyword based on a customer's query if they don't know the answer. This saves agents time opening a tab or category, choosing a subcategory, and then going through multiple articles for information.
The search feature can also provide data on frequently searched keywords and queries by support staff. This can help authors further improve the knowledge base and fill in information gaps.
Use simple language
It is essential to use simple information when writing your content. Avoid jargon, which the agent will not easily understand, and avoid training on new terms and glossaries. Keeping it simple will help agents talk to customers in simple language. Refrain from using long sentences and words, again making it difficult for an agent to understand the information you convey quickly. Uncommon or big words also affect searchability.
Instead of paragraphs, use bullet points, lists, and numbers. Also, use highlights, bold, and underlines to make the content scannable. Get your content peer-reviewed once and check if every sentence is understandable in a single read, then reduce the word count making it simple and direct.
Make the Knowledge Base accessible
Call center agents must have easy and direct access to the knowledge base. A tool with a single sign-on facility is a good option. Also, try figuring out the crucial parts of your knowledge base and providing links to the agents on those pages. The links should also be open on their homepage, so attending and handling the first customer call is smooth. These crucial links should be available on the desktop, internal chat windows, and the ticketing system homepage.
Get feedback from agents 
Create a feedback mechanism where agents the knowledge base's end users, can provide feedback. This can be expressed in a comment section below the content. It can also include the option to like or dislike it, and ratings regarding its usefulness, among others. Also, constantly look at call timings. If the improvement is still not as expected, you might have to revisit your knowledge base.
Provide training for agents to use the Knowledge Base
A knowledge base is effective only if agents use it regularly. It is possible to accomplish this by training the agents on how to use the knowledge base. They should know how to navigate through the tool, including quickly identifying the categories, subcategories, the frequently asked questions section, and the search engine. Training on utilizing the tool can be imparted when a new agent joins, and if you are migrating to another tool, request your agents to open the tool and work on it for at least 15 minutes before their shift starts for the first few days.
Maintaining and updating it frequently
An effective knowledge base must be updated regularly with any procedure, protocol, or feature changes. This is because so-called support agents can relay the latest and most effective resolution to customers' queries or issues. Any errors must also be corrected regularly so you don't find wrong information relayed repeatedly.
One way to do this would be to have a team regularly monitor the knowledge base. They would have a schedule of going through every article to check if the information is up to date with industry standards or obsolete. Maintaining a Call Center knowledge database with key topics, issues covered, and frequently searched terms that authors can refer to is also advisable. By working on a regularly updated knowledge base, customer support agents will be confident in relaying accurate and reliable information to customers.
Choose the right Call Center knowledge base software
It is essential to choose the right tool to set up your Call Center knowledge base because it makes a difference in how well content can be structured, how smooth the user interface is, making it easy to navigate for agents, and how accurate and fast information can be searched.
Some crucial features you need to look out for are
Google Likes Search
It is important to have a Google-like search engine because it allows Call Center staff to search and pull up the required information immediately. The more powerful the search engine, the better. AI-enabled search engines would be ideal.
Rich authoring experience
Since a knowledge base is dynamic and needs regular updates to existing and upcoming articles, choosing a tool with an enriching authoring experience is appropriate. A few points to look for are being able to quickly add links to other articles. In addition, a workflow feature that allows peer review and editor choices like Markdown and WYSIWYG.
Categorization
Categorization is crucial to structuring your content. A knowledge base that allows you to create unlimited categories and subcategories at least at two to three levels is ideal for organizing information. An agent well versed in the knowledge base can find information quickly by choosing the right category and subcategory. This is if the search engine does not work.
Access control
Large companies with multiple products or verticals may have different teams for each but still use the same tool. You would want agents only to have knowledge about their products to avoid confusion. It is also worthwhile to ensure that only authorized people and appropriate agents can access your knowledge base.
Versioning
The versioning feature is extremely useful for authors, allowing them to track updates to an article since its initial publication. It enables informed changes, reverts to earlier versions, and provides data on who made specific changes and when. This feature facilitates creating, managing, comparing, and rolling back different versions, ensuring collaboration and maintaining an organized knowledge base.
Multilingual support
Most large companies have customers across the globe, requiring call centers to be set up in different parts of the world. It is critical to choose a knowledge base that has an effective translation feature that translates your content fluently into the languages required. This is so an agent from any country can easily access and understand it.
Backup and restore
Choose a knowledge base that has a backup and restore option because entire knowledge bases or sections getting accidentally deleted or formatted can happen. There should be an option for immediately getting your knowledge base back up and running as soon as possible. Reauthoring the entire content and knowledge base is a massive waste of resources if the backup is unavailable.
Analytics
Rich analytics can provide data on the most searched questions and visited articles by support agents. Other useful analytics include the geographical regions of users and the languages they choose most frequently, among others. This will be the basis for future updates and content additions.
Integrations
Choose a knowledge base that integrates seamlessly with the help desk, translation, communication, and chat platforms like Zendesk, Crowdin, Microsoft Teams, Livechat, etc, to collaborate better and share information easily.
Ready for a Document360 test run?

Document360 is an online knowledge base platform that instantly lets you create a Call Center knowledge base for your agents. SOC2 Type2 compliance ensures the highest safety protocols for your private knowledge base content.
It has a rich set of features making authoring content a wonderful experience. These features include provisions for creating unlimited tabs, subcategories, and multiple options to format your content. It also provides safety features like versioning, backup, and restore. It also provides a large drive allowing, you to add plenty of photographs and videos to step-by-step guides for your support agents.
From the user perspective, Document360 has an AI-powered search engine making finding exact content for your agents simple and fast. It is also multilingual allowing, it to serve agents from various regions in their native language.
Additionally, it can be integrated with multiple other tools like Salesforce, Crowdin, Microsoft Teams, Google Analytics, Slack, Intercom, Commento, etc.
Conclusion
Managing a call center is a high-pressure job. You are constantly expected to become more efficient in improving customer satisfaction, increasing call volumes, and decreasing call times. All this must be done while dealing with high attrition rates, training newly hired employees, and managing inexperienced agents. A call center knowledge base is the ideal solution to achieve all the above while dealing with multiple challenges.
An intuitive knowledge base software to easily add your content and integrate it with any application. Give Document360 a try!
GET STARTED