7 Ways to Optimize Your Knowledge Base Content to Get More Visitors
A knowledge base is crucial for your growth strategy. It helps you maintain interactive communication with your customers whenever they need help. There are several benefits to having an optimized knowledge base for your customers.
When your customers have access to instant help and accurate answers to their questions right on your website, you're more likely to keep them happy.
And when they're happy, customers buy more, and even become advocates for your brand. They also spend more time on your website–a vital factor for search engines and their algorithms.
Millennials and Gen-Z don't like to call for support. Instead, they prefer to use a company's website to get answers.
If you needed any further convincing, by 2020, 85 percent of all customer support will occur without human interaction!
But you need to let people know about your post-sale support. When you optimize your knowledge base and increase its usability, you improve user experience and are more likely to grow your audience.
Here are seven ways to optimise your knowledge base content to get more visitors and provide them with superior self-service support.
1. Optimize your knowledge base content for SEO
SEO is essential for your knowledge base website, just as it is for your website. There's no better way of getting more visitors than writing and organizing your content to rank high in search results.
93 percent of online experiences start with a search engine — in most cases, Google. And, as much as 60 percent of all clicks go to the first three results.
If your company's knowledge base is accessible and easy to find through Google, you're more likely to draw the attention of your customers, as well as new prospects.
Make your knowledge base easily searchable on the internet
Get started today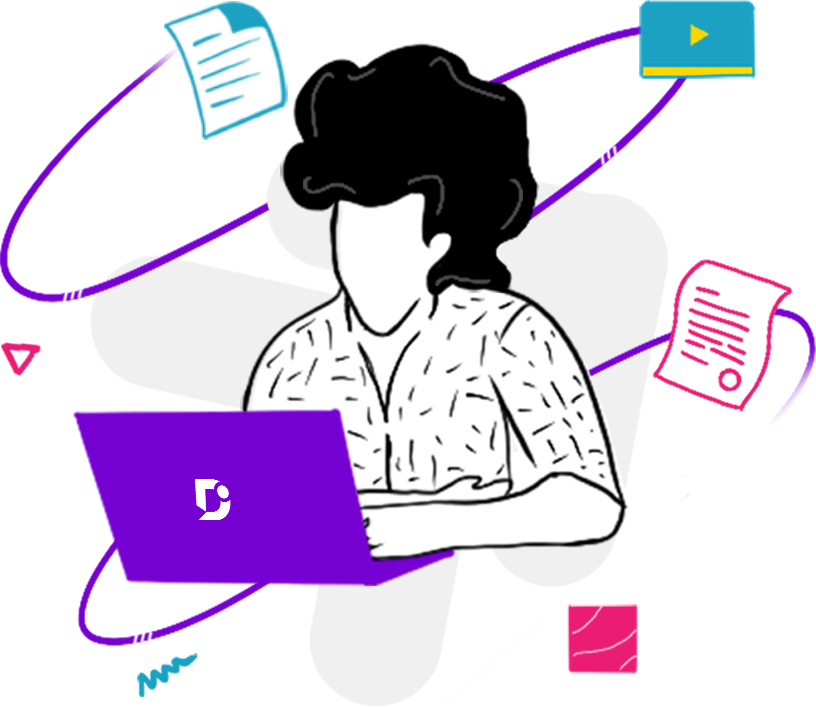 When you have a solid knowledge base, you drive more traffic to your website, increase brand awareness, attract more people into your sales funnel and boost conversions.
There are several tactics to follow when optimizing your knowledge base through SEO.
Among SEO tactics to optimize your knowledge base, you can also consider:
Keyword optimization–targeting the right keywords makes you more visible online and puts you where your customers are looking.
An XML sitemap for your knowledge base–this allows search engines to rank pages from your website.
Metadata optimization–use keyword phrases in your URLs, titles, meta descriptions, and image alt attributes.
Canonical links–these help you to avoid duplicate content (when you target the same keywords for both your main website and knowledge base, for example).
Most knowledge base software has a wide series of features to help you benefit from technical SEO. Use them to make your content more appealing to search engines and your pages will be present in SERPs.
Also, be sure to optimise for all devices. Like your website, your knowledge base online portal should be accessible from any smartphone to reach broader audiences.
2. Optimize site speed
The numbers speak for themselves: 47 percent of consumers expect a page to load in two seconds or less–and 40 percent of them abandon a website that takes more than three seconds to load.
Site speed is more than an SEO element. It's crucial when you're looking to provide your visitors with an optimal customer experience.
Moreover, according to Econsultancy, slow-loading websites cost retailers about £1.73 billion each year in lost sales.
If your page doesn't load in two second or less, visitors and customers will go away and look for answers somewhere else.
Maybe they'll call for customer support or find useful information on your competitors' websites. Either way, you've failed and potentially missed a sale.
Implement a knowledge base system today and reduce your customer support cost by 67%
Signup now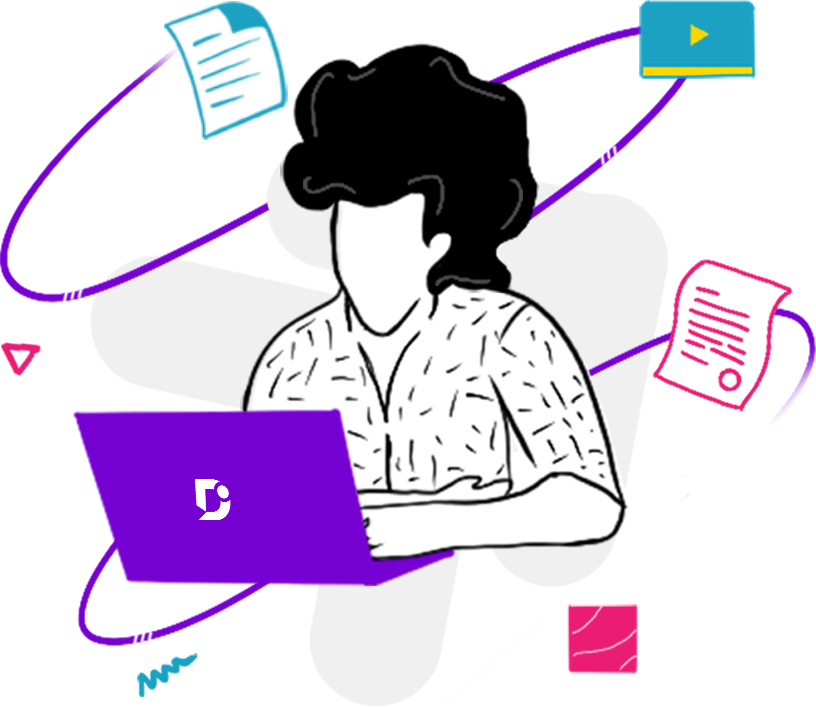 You can evaluate your page speed with a tool like Google's PageSpeed Insights to see how well your knowledge base performs.
Google makes a series of recommendations to help you increase page speed for improved customer experience, such as:
Enable and test gzip compression support on your web server

Reduce your server response time to under 200ms

Minify your HTML, CSS, and JavaScript resources

Reduce redirects

Optimise images
Mostly, it's about decluttering and organising your website. Get rid of large images, useless data in your HTML and CSS files, unused components, and unoptimised scripts.
3. Publish relevant content only
It may sound a little cliche, but 'content is king'–for your marketing strategy, business growth and the success of your knowledge base software.
Excellent content adds value captures and retains your visitors' attention. It's the heart of an effective knowledge base, where people come for quick answers.
Even more than on your blog and website, the content in your knowledge base should be:
Accurate

– most customers visit your knowledge base to get support, which means that they have a problem and no time to waste guessing how much of your information is updated.  

Relevant

– your posts should treat one topic at a time, based on your visitors' need. Stick to the point and make sure your articles offer the guidance and information promised in the title.

Easy to scan

– visitors read an average of 20 percent of a web page. They don't have time to read more, so make sure you use titles and subtitles to show people where they can find the information they need.
Add visuals and videos to support the information in your articles. Screenshots, infographics, tutorials–anything that makes it easier for your visitors.
When you make information easy to follow and understand, your customers and prospects are more likely to share it on social media and recommend it to people with similar problems.
4. Curate the structure of your knowledge base
The structure is the foundation you need for a successful knowledge base. It's like building a home. You can't have a solid house without the right foundation.
Besides incredible knowledge base articles, visitors also need an easy way to navigate your website to get the information they're looking for.
Information architecture allows you to organise your content better, to make navigation easier.
So set up the articles inside your knowledge base by topic or purpose. Posts that solve similar problems should stay in the same category, to help your users find them as fast as possible.
People who are looking to solve an emergency don't have time to sift through tons of articles to find answers. They need solutions now.
Your knowledge base documentation should give them that. Otherwise, you'll deliver a poor user experience, lose customers and miss out on business opportunities.
You can organise information by making it more visual–images, screenshots, white spaces, and specific titles. Everything should be customer-centric.
5. Make sure you have a killer search engine
Together with your information architecture, an effective Search engine can improve user experience and help you get more visitors.
Google processes an average of 40,000 search queries every second, making fast and easy search vital.
So, make sure you have an impressive Search bar that people can see and use easily.
Use analytics to see what keywords people are using to find information in your knowledge base. Then optimise your content for them and make sure that each keyword shows relevant search results.
Choose a knowledge base software with a Search function that recognises misspelt words or incomplete product names.
The Knowledge Base Software that scales with your Product
Request a demo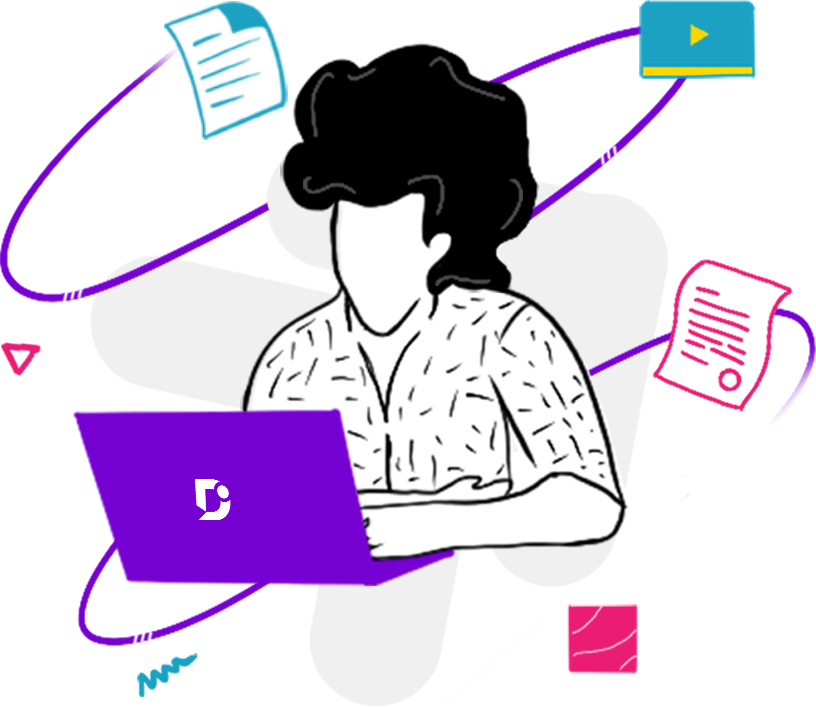 This way, even if your customers don't ask the right question at first, they'll still get some information from your knowledge base to help them move on with their queries.
You can also use suggestions on searches so that you can help your visitors find answers quickly and reach the right article on the first attempt.
6. Give your visitors the chance to get more help
Your knowledge base application should provide your visitors with everything they need. This includes contact information if, for any reason, they have to call customer support.
Make sure all your articles include a section where visitors can get more information on the same topic–in the form of an FAQ page or a list of related articles.
Some visitors need guidance finding information to make the most out of using your software.
Give them that, and you'll have happy customers that are more likely to become advocates for your brand. This means higher reach and more chances of attracting new visitors.
Make sure that every page in your knowledge base has your contact information in sight. People should always know that there's always an option for more help.
About 44 percent of internet users consider contact information crucial for establishing trust and credibility.
So give your visitors multiple ways of communicating with your brand in the way they feel more comfortable. That could be social media channels, phone numbers, or live chat directly on your website.
When you encourage interactive communication each time your customers need it, word of mouth will work in your favour.
7. Use feedback to improve user experience
In the digital era, trends change faster than ever before. What was new and engaging last year doesn't attract visitors today.
The new generation of customers has different preferences when it comes to content and how they consume it.
If you want to attract more visitors, keep up with the trends and get your content ready for Gen-Z. That includes your knowledge base.
Encourage visitors to leave feedback. Ask them to evaluate your current articles and, based on their answers, update the pieces that get negative reactions.
Surveys can also help you find out what your customers expect to find in your knowledge base to improve your content strategy. Your employees can be an excellent source for new content ideas, as well.
Test various types of content and formats to see which ones work better for your audience. This way, you'll improve your knowledge base and make it more appealing.
Final Thoughts
A successful knowledge base is an on-going project. You have to improve its content permanently to attract new visitors and have them coming back for more information.
It's a dynamic environment: Google changes its algorithms on a regular basis, and customers increase their expectations regarding support and access to information.
Your content should be valuable and shareable. It's the best way to make your knowledge base appealing to people as well as search engines.
Make a content strategy for your knowledge base so that you can organize your content to make navigation easier and keep it relevant to your audience.
Finally, be sure to use feedback to improve your knowledge base regularly. And keep an eye on your competitors to make sure you're not missing any new trend in the industry!
Is it time you implemented your knowledge base? Document 360 can help you drive traffic, increase customer retention, and boost your business! Contact us today!