The Very Best Knowledge Sharing Tools You Could Adopt in Your Business
Does your business suffer from knowledge gaps?

A knowledge gap – where key knowledge has not been studied and documented to effectively spread information and educate users inside and outside a business – can be a critical flaw in a company looking to maximise productivity, and ultimately grow profits. Knowledge (or data, key information, etc) is the difference between being in-or-out of control of your business operations. It's the facts that separate you from your competition. It's the core in which your business thrives.

According to Panopto, the average employee spends 5.3 hours per week waiting for information from their peers or management to do their job correctly.
If you're looking to fill this gap, then the answer is knowledge sharing. But what exactly does that mean in this context?
What is Knowledge Sharing?
Knowledge sharing is the antidote to the knowledge gap your business may be suffering from. Not only can it boost your productivity, but it can contribute to a well-oil internal workplace culture that reduces stress and ultimately reduces turnover. Another win for productivity!
There are many things you can do to start shrinking the knowledge gap:
Communication: Promote communication within your business. This is the first step in improving knowledge sharing. No man (or woman) in your business is an island, and should be communicating their daily practices with those they come into contact with everyday.
Documentation: By encouraging your employees to document their knowledge and any key information around their job, you can reduce the amount of time others will be able to pick up new responsibilities and apply their newfound knowledge.
Routine: Creating a routine around the above communication and documentation previously mentioned can create habits in your employees that keep productivity flowing.
Centralisation: It's no good to collect information if it's stored in many different places. Create a centralised location that all information can be stored and found, so your employees don't waste time looking for what they need.

However, you don't have to do this on your own. There are plenty of different tools that can help you to reduce your business's knowledge gap and help you to see a notable improvement in productivity. These tools offer a variety of functions to your knowledge sharing that can help streamline the process and encourage your employees to keep the best documentation possible.
Some of these features to look for:
Version Control/Audit Trail: Allows you to access multiple versions of the same document and go back when any issues occur.
Advanced Search Function: Advanced Search capabilities that make it easy to find exactly the information you're looking for.
Category Management: Structure your files through categories and subcategories with ease.
Access Levels: Set rules as to who can and can't access certain files or categories.
Formatting: Such as code blocks, embedding, tables and attachments.
Integration: Integrate your knowledge sharing tools with other programs for data input.
BackUp: Automatic and cloud backup of all files to give you piece of mind.
If these functions seem like they would benefit your business, there a several different tools worth considering. Knowledge sharing tools can come in all shapes and sizes, such as CRM programmes to manage your consumer data, or a knowledge base to inform users and employees how to use your technical services.
Knowledge sharing is growing fast, as are the options to tap into it. There are now more software platforms and tools than ever before, and finding the right one for your needs can be tough. 
Fortunately, we've done the hard for you and picked out five of the best options for knowledge sharing tools.
1.  Document360
Document360 is a knowledge base software perfect for building a self-serve online library of information about your product, service, departments, or topics of interest. This kind of software is great for empowering your customers and/or employees, and helps them to find easy solutions.
It's the ideal platform for hosting your documentation, simply sharing and editing information like how-to guides, standard operating procedures, corporate policies and procedures, process documentation, onboarding, training manual, etc.

Document360 has an easy-to-use user interface that enables team members to work together on documentation, you can create a custom workflow for the documentation process, tagging, commenting, review reminder, and version history multilingual functionality and provides rich analytics that you may use to monitor the health of your knowledge base. Create custom roles or manage roles to control access to the knowledge base

It helps to increase your employee's productivity by offering a wide variety of integrations like Microsoft Teams, Slack, Chrome, Zendesk, Freshchat, Intercom, Zapier, and many more. Furthermore, you can integrate with any product using Java Script.
Interested in Document360 Knowledge base? Schedule a demo with one of our experts
Book A Demo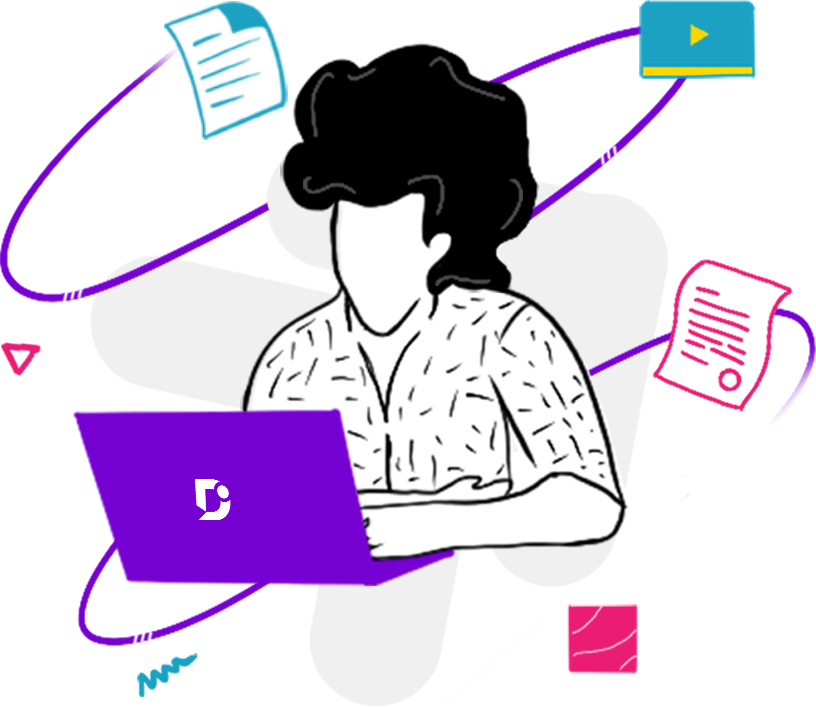 2. BoostHQ 
BoostHQ helps employees share, centralise, and discuss your company's knowledge. This software allows you to curate content, share it, and encourage real-time discussions. One of the neat things about BoostHQ is its ability to integrate with all the main file-sharing systems, including DropBox, Google Docs, Evernote, and OneDrive.
3.  GSuite
GSuite is great for those of you who rely heavily on the Google apps. It will bring together your Gmail, Google Drive, and Google Calendar into one big file-sharing tool. It means that information is readily accessible on your desktops and mobile devices. The great advantage to GSuite is that most of us are familiar with Google technology – putting employees at ease to use it.
4. Evernote
Evernote has been around for a while, but it's still loved by those who use it. The software allows you to brainstorm, take notes, and capture inspiration at the moment it strikes. Type notes, jot down ideas, and record your spoken word. This is a good way to keep project 'paperwork' together for ease and sharing.
5. Zoho
Zoho offers an easy way to put all your information into one searchable portal. It requires minimal technical knowledge to use and allows employees to converse in private or public workspaces. 
How Knowledge Sharing Tools Empower Your Employees
When it comes to helping your employees do more with less, knowledge is king. With access to the right information at the right time, they can optimize their capabilities, contribution and efficiency. In fact, armed with valuable internal data, your workforce can develop and unlock new opportunities throughout your business.

Knowledge sharing tools enable all this and more. With a knowledge sharing solution in your business, you'll have the opportunity to give your employees everything they need to fulfill their professional ambitions and optimize contribution to your bottom line.

Lets take a look at how knowledge sharing tools help your employees to develop and contribute more to your business.
Helps Explain and Communicate the Reasons Behind Process and Actions
Creates Opportunities to Take Control of Career Progress
Breaks Down Barriers Between Teams and Business Units
Improves Employee Decision Making
Helps Employees Understand the Role They Play in the Bigger Picture
An intuitive knowledge base software to easily add your content and integrate it with any application. Give Document360 a try!
GET STARTED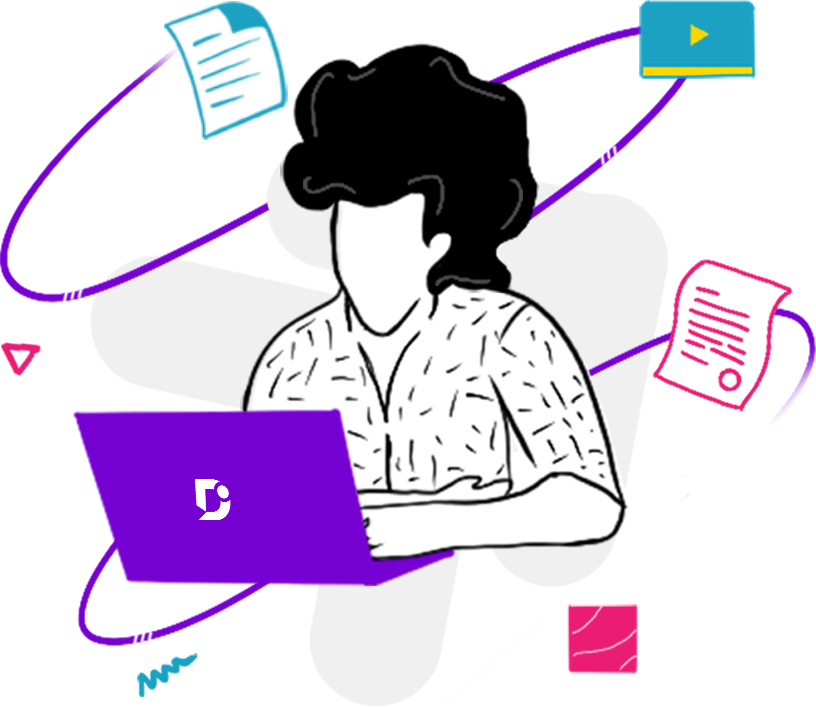 Helps Explain and Communicate the Reasons Behind Process and Actions
Knowledge sharing tools give your employees access and visibility to company wide information and in many instances this provides context to the decisions made. At times this is important as decisions at management level may make certain employees working lives more challenging, and so to avoid negative impacts on morale and potential dissatisfaction, it makes sense to help them understand why a certain decision has been made.

With a view on wider context, employees can also learn how the company operates and use that information to inform their own decision making in the future. This is important for understanding how the company works and why certain processes operate the way they do.


Creates Opportunities to Take Control of Career Progress
With the right knowledge sharing tools at their disposal, your employees will be able to take ownership over their own personal development. By providing access to critical information, your staff will be able to pick and choose what they want to learn and pursue their own development goals using your internal information. This means they up-skill in the way the company operates. They're not getting information from an unaffiliated 3rd party, and so they learn the way they need to, in order to understand not only the theory, but also how it's applied in your organization.
By diversifying their skill sets, your employees can improve their contribution to the organization and their value. In some instances, learning new skills can open up new opportunities and efficiencies.
Breaks Down Barriers Between Teams and Business Units
By providing all employees with access to key information, increased sharing can help reduce barriers when it comes to cooperation as it helps individuals to understand and empathize with the internal challenges others in the organization face. This is critical to developing a healthy working relationship that optimizes output and maximizes efficiency.
Using a knowledge base, information can be pooled into a single centralized area, this means interested parties and individuals from across the business can access the same information. This helps to radically reduce the natural gaps that exist between teams and helps to drive collaboration opportunities even further. When everyone is working from the same information, teamwork, communication and coordination all become that much easier to achieve.
Improves Employee Decision Making
Your employees make decisions every day. These are based on their personal experiences and the knowledge they possess, and while this is typically more than adequate, it's likely that there's more information in the business that could help them make the best decisions.
With the right knowledge sharing tools implemented in the business, you can help your employees make the very best decision for the organization and their fellow employees.
Helps Employees Understand the Role They Play in the Bigger Picture
It can be hard for employees to appreciate their role in your organization. In fact for most of your workers, it's likely they have very limited access and understanding of the bigger picture. This can be both demotivating and limit their ability to contribute to your organization.
With all this in mind, it's easy to see why knowledge sharing tools offer such great opportunities. By giving workers greater perspective on what they do, how it impacts and benefits the company, and the role it plays in the systems that deliver value to your customers, you can motivate your workforce and help them appreciate their own contributions.
This is particularly important when the going gets tough, if your workforce know why and what their hard work is helping achieve, then they're likely to be that much more motivated to work hard.

Both a content repository and a knowledge base can help achieve this by offering insight into the wider actions of the business. As documentation is created and stored, employees will be able to appreciate what's going on around them and adapt accordingly. This is important to helping them see the processes and infrastructures they work within which would otherwise be hidden.
The Right Tools at the Right Time
"If you build it, they will come," is not a good philosophy for a knowledge sharing system. Identify the different types of knowledge that you want to share within your organization, then distinguish between explicit, implicit, and tacit knowledge – each type of knowledge can be most effectively shared using a different method. 
A knowledge sharing system is a tool you use to get the job done, but the best knowledge sharing happens when you build better relationships between people. Knowledge sharing practices must be baked into the company culture and it should be rewarded with positive reinforcement. 
Distinguish between tacit, explicit, and implicit knowledge, and devise appropriate methods to capture different types of knowledge. Doing so will help you to choose the right tools, build the right frameworks, and maximise your potential benefits.
With the right knowledge sharing tools at your disposal, you'll be able to take full advantage of the benefits of knowledge sharing within your organization, empowering your employees to do more, supercharge their speed of development and contribution, and drive efficiency throughout your organization. 
These benefits can all contribute to positive growth within your organization and the development of new competitive advantages that help you to do more with less and diversify your internal capabilities. 
Also Read: The Complete Guide to Knowledge Management