The Knowledge Sharing Methods You Need to Know
Many companies fall flat when it comes to knowledge sharing and management. When your customer is faced with a struggle to find information, your company can suffer. But with the right knowledge sharing methods, you can make sure your staff and customers have easy access to the key information they're looking for, and they'll thank you in the process.
Knowledge sharing has the potential to revolutionize how your business operates, enhancing the potential of what you know, and magnifying the value you can extract and utilize to deliver your proposition. 
Knowledge Sharing in a Nutshell
Knowledge sharing can bring endless benefits to your company. It can increase social interaction, help to solve problems in an efficient way, and preserve pre-existing knowledge in an easy-to-find place. Your team will thank you for being able to find the information they need, when they need it, therefore speeding up 'response times'. 
Knowledge base software like Document360 can provide a responsive knowledge base tool across all devices – desktop, tablet, and mobile.
Sounds pretty good, right? Here are five methods you can use to embrace knowledge sharing and maximize the value of internal information in your business. 
Peer Assists
During a peer assist, your team comes together to share experiences, insights, and knowledge to identify problems, challenges, and 'wins'. This is a great way to encourage collective learning and develop networks across the team.
You can translate this method to customers too. By creating a public editable knowledge base, you can encourage customers to interact, help resolve issues, and share their experiences in the system. This helps all involved and ensures the asset is always evolving and delivering greater value. 
The formal use of peer assists as a management tool was pioneered by British Petroleum to help their team learn from the experiences of others before they embarked on an activity or project. 
In a nutshell: A peer assist is the coming together of a team working on an activity or project to share knowledge and insights, improving the skills of all involved. 
After Action Review
Picture the scene: You finish a project, then study it to determine what went right and what went wrong. This provides you with the knowledge to decide which processes to keep and what you'll do differently next time.
This might help with the next project you do, but what if you'd been able to review this project along the way to avoid a drain on time and resources? Doesn't it make better sense to evaluate throughout the project? Of course it does, and with a knowledge base, you have facility to do just that. 
Your company could benefit from an ongoing review process. The After Action Review (AAR) process was developed by the military as a way for everyone to learn quickly from soldiers' experiences in the field.
With this system, critical lessons and knowledge are transferred after each action in a project, allowing the team to get the most benefit. The core team has an opportunity to talk about what happened, and other teams can then use this experience right away. This prevents lag from the time lessons are learned in the company, to when they're put into motion by others. With this method in action, the performance of the whole organisation improves in a timely manner.
An AAR Is a Structured Meeting That Does the Following:
Focuses on why things happened
Compares intended results with what was actually accomplished
Encourages participation
Emphasizes trust and the value of feedback
After action review in a nutshell: After Action Reviews provide an effective approach for capturing lessons learned from activities and projects.
Storytelling
Storytelling has become a useful marketing approach, and is a great knowledge sharing method. 
Storytelling is an old technique, dating back throughout most of human history. The practice is embedded into our culture. Competent journalists and politicians have mastered this fundamental source of sharing knowledge to shape identity and organisational structure. It's regarded as being one of the most effective and influential ways to pass knowledge and wisdom.
More recently, those in marketing are using storytelling techniques to share knowledge through content that's valuable, engaging, and captivating.
Storytelling can:
Help to share norms and values
Develop trust and commitment
Generate emotional connections
By engaging employees through a familiar and attractive approach, storytelling has the power to connect on a level where other methods may fail. 
Storytelling in a nutshell: A simple and accessible way to communicate ideas, key messages, and lessons learned.
Mentoring
Mentoring is one of the most effective ways of passing down and sharing knowledge from an expert to an aspiring expert. This is a relationship oriented way of building knowledge.
Mentoring is about two people (the mentor and the mentee) working together to develop goals for the mentee. Mentoring looks to the future. Its aim is career development. It's a key process for knowledge management. Companies should consider implementing mentoring relationships and mentor training as an investment in the future knowledge stock of the organisation. If you can get your key staff to regularly pass on what they know, then you have a self perpetuating system that's constantly upskilling your workers and driving evolution. 
Mentoring in a nutshell: Provides a safe environment for mentees to share whatever issues affect their professional and personal success.
Coaching
Not to be confused with mentoring. Where mentoring is relationship focus, coaching is task focused. Coaching focuses on concrete issues, such as managing more effectively, speaking more articulately, and learning how to think strategically. This requires a content expert (coach) who is capable of teaching the coachee(s) how to develop these skills.
Coaching is much more structured and focuses on specific objectives within a set period of time – it's mainly concerned with performance and the development of certain skills. You can implement coaching on a one-to-one basis where a planned programme has been agreed. Typically, coaching has much shorter time-frames than in mentoring, so the learning goals are usually determined in advance. 
Mentoring and coaching can be 'stand alone' activities, but they can also be used to complement each other for optimal impact too. 
Coaching in a nutshell: A coach is a specialist who works with the coachee on specific goals and objectives – the professional equivalent of a fitness trainer.
Sign up for your 14-day free trial with Document360 now
Get Started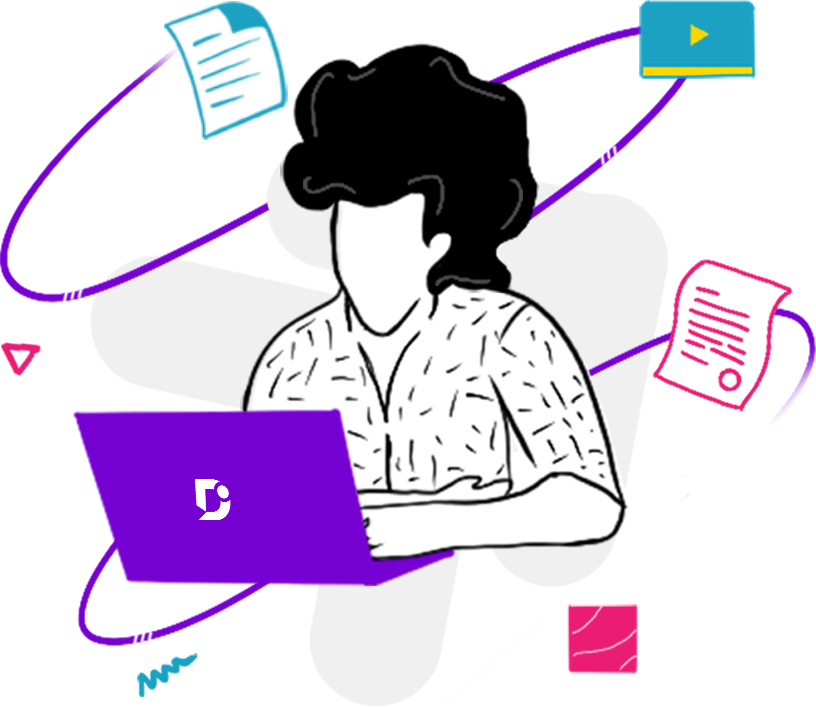 The Knowledge Sharing Methods You Need to Know Summary
Peer assist sessions
After action reviews
Storytelling
Mentoring
Coaching
Knowledge Is Power
Knowledge sharing can help organisations understand ways to strengthen relationships and networks. Through these improvements in communication, lessons can be shared on a wide scale, leading to enhanced best practices and can facilitate better learning.
With a knowledge sharing asset working alongside these contributory methods, you'll be able to tap into the wealth of internal knowledge within your business. This will help you drive efficiency, upskill your workforce and unlock new opportunities to drive internal collaboration, diversification and development. Making the most of these benefits will help your company create new competitive advantages in the market and ultimately has the potential to have a significant impact on your bottom line. 
Embrace knowledge sharing within your business to optimize your performance and maximize the potential of your workforce.