Embracing the Data: The SAAS Customer Support Metrics You Need to Measure at Agent Level
Category: SaaS
Last updated on Jan 29, 2021
When it comes to measuring your businesses' SAAS customer support metrics, you need to take a data-driven approach.
To identify how your team members are performing, what good actually looks like and how their performance is impacting your business, it's critical you have a strategy to consistently monitor and evaluate the data points that have a genuine influence. This is particularly important when evaluating individual performance within your support team, as the wrong approach could threaten to undermine your support function altogether and damage the morale of your team members.
So, with these consequences in mind, you need to think about the data points you have available and ask a few simple questions:
What makes a significant difference to your bottom line?
Does your level of investment correlate with the quality of support provided?
Can you improve the service provided without raising costs?
These are all critical queries that will have a genuine impact on the SAAS customer support metrics you prioritize and your wider approach.
With the right strategy in place, you can ensure the quality of support your teams are delivering at an individual level meets the standards you expect from your business and the standards your customers expect from your brand.
So, what data points should you be monitoring? What metrics really make a difference at individual level and how can you use them to improve the efficiency, productivity and quality of your support offerings? Read on to find out…
Metrics that matter
In this blog, we're going to be looking solely at individual metrics, if you're more interested in the role of team metrics or management metrics, we have alternative content covering those too!
As it says on the tin, individual metrics look at the performance of each of your team members. This information helps you identify what good looks like in your teams and helps to set objectives for the rest. In addition, it also assists in quickly weeding out anomalies and identifying individual problems before they are raised.
With the right individual information, you can ensure all of your team members appreciate what is expected of them and reward those who are contributing across all metrics. For example, team members who are completing more chats at a higher-quality of satisfaction are more valuable to your business and should be recognized as such to reduce churn of your best operatives.
Let's take a look at the individual metrics you should be prioritizing.
Number of Chats Completed:
The number of chats managed in a set period of time per team member.
This figure reflects how effective your support operatives are at engaging and satisfying customers quickly. The more chats completed in a set space of time, the better in terms of resourcing and efficiency. However, depending on the complexity of your product offering and the difficulty of the standard query, this metric will vary between businesses. To use this query effectively, you need to have objectives that have been scoped based on circumstances. If for example, you have a support team member who only deals with certain challenges, then it's important they are not measure based on metrics built from alternative circumstances.
Handle Time:
The average query handling time per team member.
Understanding the average time it takes each of your support operatives to start, deliver and end a customer engagement will give you a good idea on individual efficiency. In order for this information to be valuable however, it must be taken over an extended period of time to avoid anomalies distorting the bigger picture. In addition, this information must only be analyzed and compared with operatives doing the same role and talking to the same customers. You cannot compare support teams who are covering completely separate offerings or customer challenges as each of these will have their own complexity and this will impact the average time it takes to deliver customer satisfaction.
Average Ticket Resolution Time:
The average time it takes for each team member to solve a customer query.
When a ticket is created for a customer, it typically means that the customer's needs have not been solved on first engagement. In these instances, it's critical action is taken to find the information they need and get back to them as soon as possible. This focus and care to find the answers they're looking for is essential for good customer service. Your customers expect the operative to make their requirements a priority, and anything less will be seen as detrimental to the operative, company and the brand.
With this in mind, it's important team member's follow up on ticket's they create and take the necessary action to deliver customer satisfaction.
Creating tickets and then leaving them for other team members or to focus on easier tasks is common, and if this attitude is widespread, can lead to customer support functions that say all the right things to the customer, but don't follow through with action. By monitoring average ticket resolution time, you'll be able to hold your operatives to account in suspicious situations and help identify if any particular challenges are taking an excessive length of time to solve.
External Feedback Score:
If satisfaction surveys are sent after problem resolution, the average score from those results – usually marked out of 5 or 10.
With external feedback scores, you can effectively evaluate how well individual operatives are satisfying customer demands and expectations. This is important as it will reflect the quality of the service your teams are providing and help identify which individuals are performing best and which could potentially do with further training. If scores are low across the board, this may suggest a wider problem and so it's important to consider the average across all individuals before identifying what good looks like. External feedback scores also give you the data to create objectives for your operatives that incentivize quality service. Sometimes a little motivation is all it takes to supercharge your support team.
Sign up for your 14-day free trial with Document360 now
Get Started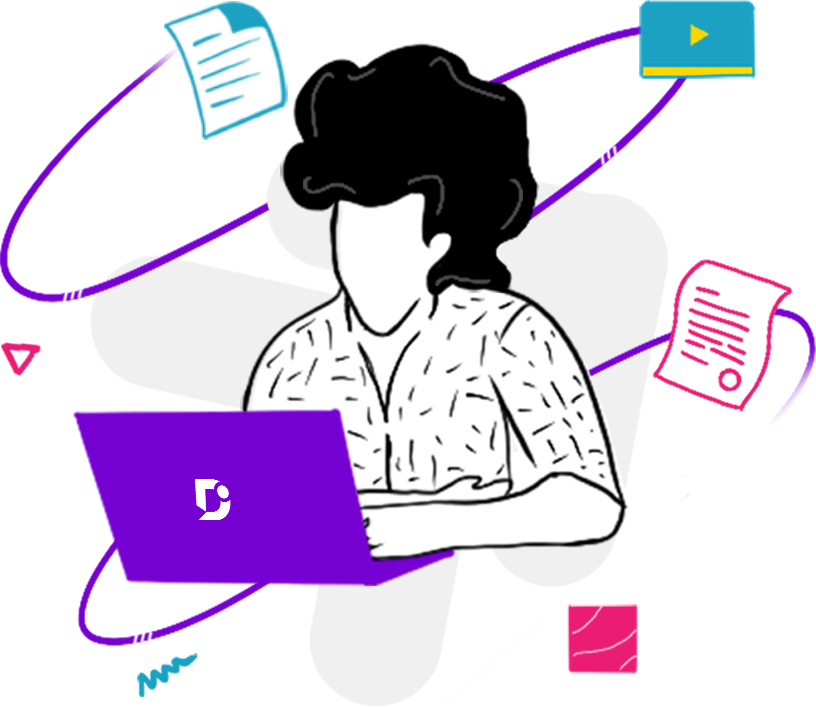 The SAAS Customer Support Metrics You Need to Measure at Agency Level Summary
Number of chats completed

Handle time

Average ticket resolution time

External feedback score
Understanding the individual performance of each of your operatives is critical to evaluating your customer support capabilities. Being able to recognise which individuals are contributing the most will help you identify what it takes to enhance the wider team and help with future hiring efforts. In addition, this kind of granular data will also help you to focus your staff retention efforts and ensure those who are going above and beyond to deliver are incentivized to stay and continue. External feedback also helps you get a great idea on customer satisfaction levels and helps you identify if your support teams are struggling with the resources at their disposal. If customers are regularly asking questions that your operatives cannot answer well because they don't have the information required, then this suggests further investment is needed to enhance the support value delivered.
With an eye on the right SAAS customer support metrics at agent level, you can effectively measure the performance of your operatives, both independently and as a unit. This information is critical to your ability to monitor your teams and design a strategy that maximizes their ability to deliver high-quality customer service. Using the right metrics, the right way, you can evaluate at a granular level, ensuring all individuals are contributing to the fullest of their capabilities and have everything they need to deliver high-quality customer service.