A link throwing an error is something that every one of us might have experienced in our daily online world. But what if your users are experiencing the same? As a business, it is necessary to track what your users are doing and make sure that any link that is broken or not working should be shown the error as Page not found or maybe redirected as appropriate.
Most of the users encounter a scenario like this especially when the page is removed. In such a case, the page shows an error as the page no longer exists or it is not valid. That is what a 404-error page looks like.
Why Page not found analytics?
Your knowledge base analytics helps you track the details about the broken or non-existing links in your knowledge base site. The main objective of this analytics is to detect if any Uniform Resource Locator (URL) that is broken is being used or if anyone is trying to reach the non-existent URL. It might also be like how often a person is visiting the link. In that case, if you could see on the analytics that a link in your knowledge base is visited more often, you can also set up a redirection in order to avoid the situation.
Let's get straight into analytics
At Document360, you can find our exclusive page not found analytics under the analytics section. Once you are on the overview page, you can see four tiles namely Total, Browser, Bot, and Unknown. As a business, you might have a lot of links in which a few or more links might throw an error for reasons like the page being moved or removed. In such cases, it is useful to track how many non-existent links are being visited by the user under the title named Total. To know more about it, please do watch the video below.
For every link that is listed, there is a number mentioned next to that representing the number of times a particular link is being visited. If you see a link that is visited a huge number of times, for example, 26 times, you can take actions like redirecting which can be done through the settings. In that case, whenever the user visits that particular link that is redirected, the user lands up on another page and the 404 error wouldn't be showing.
Analytics also shows in what browser the link is being checked, for example, Google or Mozilla. This helps you understand if the search is from a bot or from a browser. This will be listed under a title named user agent.
The next tile that you find is Bot. This happens when any search engine uses bots to crawl the non-existent links in your knowledge base. Bots can be from any search engine like Google bot, Bing bot, or anything else from a search engine. You can find the list of bots under user agent types which clearly mentions the name of the bots. You can also find at what date and time your slug is being crawled.
In cases where the slug, which is a part of the URL that helps to identify the particular page is not being reached through a browser or a bot, it is listed under Unknown. Unknown categories are the URLs that are reached with any JAVA or Python programs. Since it is a non-existent link, it obviously results in 'page not found'. In such cases, it is listed under Unknown as it is reached in none of the above ways, say a bot or a browser.
There is one more title named URL referrer. Here, the URL is non-existent currently but has been shared online, say, for example, let's imagine the ad running on Facebook that uses this link. When someone from their social media handle reaches this URL, it is recorded under URL referrer. With these analytics, you can check the URL referrer from where the user has visited. This helps your business to go and change the link, or maybe redirect the link if needed in that specific post.
An intuitive knowledge base software to easily add your content and integrate it with any application. Give Document360 a try!
Get Started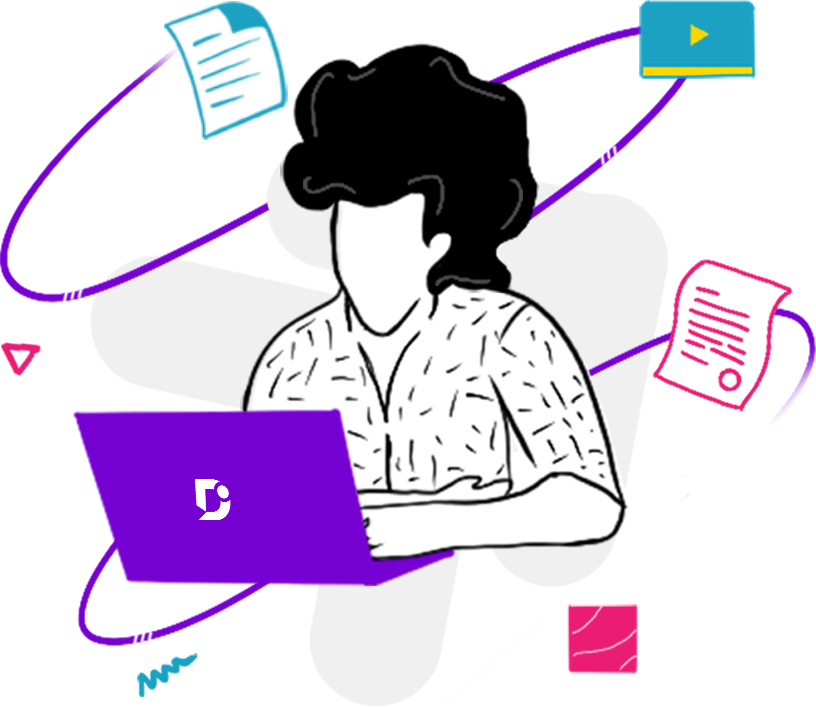 Filter options and exports
While looking at the analytics, to make it more user-friendly, you can filter them in two ways. You can see a drop-down button that has three options namely, last 7 days, last 14 days, and last 30 days. And the other method is to choose based on your option from any date. This helps you to look at the analytics when you need a particular time frame.
Once you find the analytics, you also have the option to export where you can save the data in a CSV file. This helps you to access even offline or some other purpose to send it to your team who doesn't have access to your knowledge base.
Key Takeaways
It is advisable to have a tab on the page not found analytics to make sure your knowledge base software is healthy. With these analytics, you can interpret a lot of things and make sure any non-existent links that are often visited are redirected or ignored. In that way, you can help your customers indirectly by giving them good user experience, and probably your knowledge base articles will also be listed at the top when customers look for them.
Page not found analytics is a cakewalk, as it is going to save you and your customers a lot of time and provide a smooth experience. In case you are interested to know more about us, get in touch with us by booking a demo.
An intuitive knowledge base software to easily add your content and integrate it with any application. Give Document360 a try!
Get Started