User manuals are hugely important for users seeking to understand products and processes. Sometimes they will even be legally required for a company to sell its products to customers.
Customers will often turn to your user manual before reaching out to your customer support team, so your manual has the potential to save you money on support costs.
It's worth investing significant time and effort in your user manual so you can provide the best customer experience possible. In this post, we'll look at the definition of a user manual, best practices for how to write one, and some examples of user manual software you can use to write your manual.
What is a user manual?
A user manual is a document provided to a user that helps in using a particular system, product or service seamlessly. It is also known as an instruction manual or a user guide. Such documents cover detailed information around operations, standards & guidelines, troubleshooting guides, functionalities & more.
User manuals usually contain step-by-step instructions guiding users through how to use your product and potential troubleshooting in case something goes wrong. It's not necessarily meant to be read cover-to-cover, and should contain a table of contents and index to help customers find the section that's relevant to their issue.
It should contain a getting started guide at the beginning of the manual so customers can get up to speed quickly. It could be delivered as printed or online, or a mixture of both.
Types of User Manuals
There are a number of different types of user manuals that you should consider when embarking on your technical communication.
1. Instruction Manual
An instruction manual contains basic instructions that tells users how best to use a product.
2. Training Manual
A training manual is a set of instructions that tell users how to complete a job, process or task.
3. Service Manual
A service manual is a set of instructions guiding users on how to keep a piece of machinery running at different points in its life.
4. User Manual
As mentioned before, user manuals are technical communication documents that assist users with the operation of a product.
5. Operation Manual
An operation manual is the documentation of your company's information including roles, responsibilities and processes.
6. Organizational Policy Manual
An organizational policy manual documents the company's policies, procedures and best practices.
7. Standard Operating Procedures(SOPs) Manual
A standard operating procedure provides clear instructions telling members of an organization how to go about completing certain processes.
Whichever type of manual you are writing, there are some common themes that you can follow when writing your documentation.
Also Read: Creating a Technical Manual: How, Types & Examples
What makes a good user manual?
1. Plain language
Don't use flowery prose when writing your user manual. Your writing should be clear, simple, and easy to understand, without requiring a dictionary to get through.
Use short sentences and words to make your text accessible. If you have to use a technical term, make sure you define it or link to a glossary.
2. Visual
Without visuals, your user manual will end up being a long wall of text without anything to break it up or catch the attention of your users. In this way, a lot of user manuals can be, well, boring to read.
Make your documentation interactive by adding relevant images, diagrams and videos for your users to engage with. Make it clear which step of the instructions your visuals are referring to so users can make sense of them.
3. Logical hierarchical structure
Your users need to be able to search through your user manual using a predefined sense of structure to guide them. Your contents should have a logical hierarchical structure that makes sense to users when they are looking for information.
4. Searchable content
Ideally you need to make your content searchable for users by delivering it as an online knowledge base with a clear and prominent search bar. Your search bar should predict the terms that your users are typing in and search both the title and body content of your articles.
5. Clear topics and relevant articles
You should organize your content into clear topics that make sense for the articles contained within them. You should not have too many topics for your documentation or that could be overwhelming for users, and at the same time don't have too many levels of subtopics or your documentation could be difficult to penetrate.
6. Feedback and reviews
Actively seek feedback from your users on your user manual and take their suggested improvements into account. Find out whether your users are actually being successful with your manual and whether it is enabling them to solve their problems.
How to create a user manual
1. Identify the users
The first thing you need to do when writing your user manuals is to identify exactly who your users are – demographics, their needs, problems, and requirements to start with. Finding out who your audience is tells you how much detail you need to include in your user manual and the way that you should present your content.
2. Focus on the problem
All user manuals are aimed at solving a problem for users. You need to find out what these problems are in order to create a truly helpful manual, and solve the problem with your instructions. Of course, if there is a deeply entrenched problem with the product itself then that should be fixed rather than simply providing workarounds in the documentation.
3. Use sequential steps in order
Your instructions should be broken down into sequential steps that are presented in order as a numbered list. Try organizing it so the easiest task to accomplish is presented first.
Keep just one point per step to make it easy for your users to follow the instructions. Tell your users what the completed task will look like before they move on to the next step.
4. Map user journey
Conduct research into how users actually use your product so you can produce the appropriate documentation to accompany each touchpoint on the user journey. The essential goal is to see the product from the user's point of view and understand exactly how they are interacting with your brand.
Part of your user journey mapping is identifying exactly what problem or goal the user has when using your product. You may have to break your users up into different segments as users may have different reasons for using your product.
5. Choose a Template
To keep your documentation consistent, it's important to develop a set of templates you can use to write your content. Your template should be clear and easy to follow, and include the vital components needed for each document.
Your template can include:
Space for an introduction
Sections and subsections
Sequential steps
Warnings and call-outs
Space for a conclusion
Make sure to specify font size, text to background contrast, and use colour coding consistently.
6. Write simple and easy to follow content
If you've followed the previous steps and you understand your users and write in a clear and compelling manner, your content should be simple and easy to follow. Rigorously edit your documentation to streamline your content and make sure it includes only the most essential elements that users need to complete a task.
Each step of your instructions should include just a single task so users can work through your documentation step-by-step without getting confused.
7. Treat all users as laymen
Don't assume that your users have a technical background – the language you choose should treat the users as if they are laymen, avoiding all jargon and specialist terms unless absolutely necessary. It's best to assume that your users know nothing about the product and be as explicit as possible in your documentation.
8. Test instructions alongside the product using naive users
When you've written your user manual you should text whether it works on users who have never used your product before. Make a note of where users get stuck in your documentation and revise your content accordingly.
Users should be able to make use of your documentation without reaching out to support. You should provide everything they need to know in your manual.
9. Build content using a practical approach
When writing your user manual, make sure you include practical examples alongside your instructions to show users the results they can expect to see if they complete the task. Your instructions should clearly explain what users will see or hear and any feedback they might get from the product.
10. Explain symbols, icons and codes early
You may need to use symbols, icons and codes in your documentation to represent certain information. Make sure you explain them early on so users aren't left scratching their heads.
Also Read: How to write inclusive documentation?
Top technical writing tools for creating user manuals
1. Document360
Document360 is perfect for creating user manuals for your users. You can use Document360's state of the art editor to write content and organize it using the Category Manager that allows you up to six levels of subcategories. When using the editor you can either use the WYSIWYG editor or the Markdown editor that allows you to author content in Markdown.
Document360's user manuals come with a powerful search engine to enable users to search your content for what they're looking for, and the site is optimized for reading on any device. You can extend Document360's capabilities through extensions with other apps including Drift, Intercom and Freshchat, plus many, many more.
You can customize your user manual with the Homepage Builder which allows you to add links, change colors, include categories from your manual, and much more. You can customize in more detail using CSS and JavaScript.
Documenting, storing, and sharing technical manuals made easy.
Book a Demo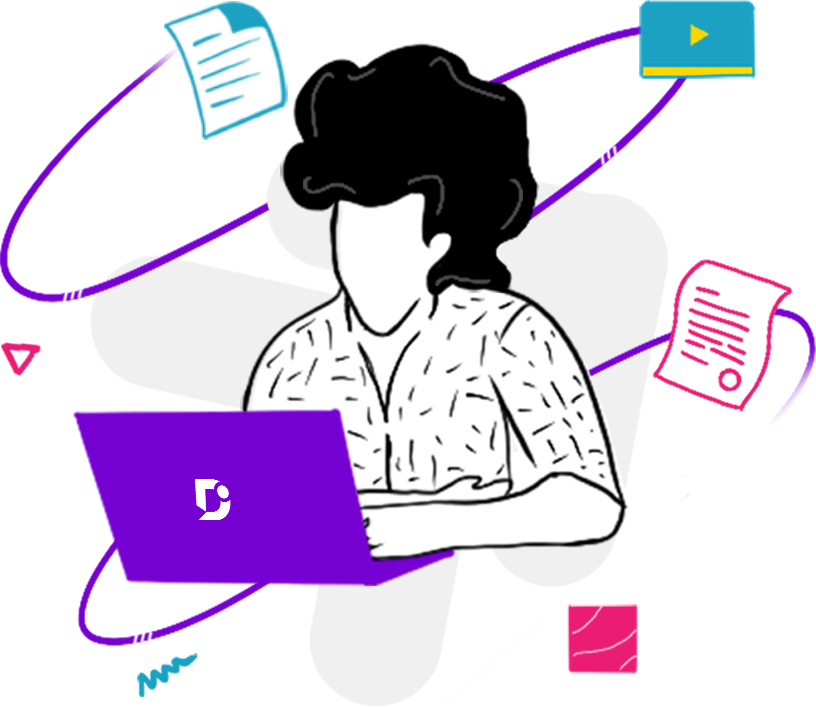 2. Adobe FrameMaker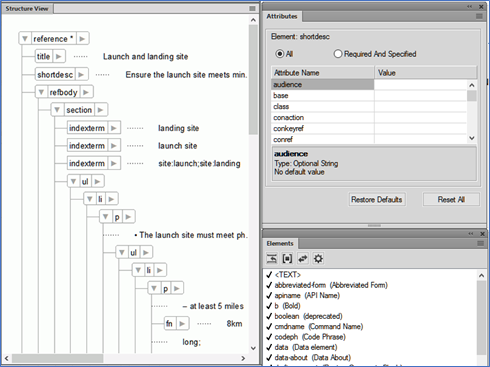 Adobe FrameMaker is a Help Authoring Tool that is specialized for creating documents for the web. You can author intelligent structured content using XML and DITA which is suitable for both beginner and advanced users. FrameMaker makes it easy to import content from Microsoft Word so you don't have to handle the migration manually.
FrameMaker has good support for rich media so you can create immersive content with images and video. You can seamlessly collaborate with subject matter experts using the Adobe Acrobat desktop and online services.
It handles large documents very well that have styling complexities and uses a template-based authoring environment. It publishes to different formats like PDF, EPUB, mobile app, and responsive HTML5. You can take your content to a global audience with FrameMaker's support for XLIFF.
Also Read: What is Help Authoring Tool: Benefits, Features & Use Cases
3. Markdown
Markdown is a lightweight markup language used for creating formatted text in an editor. It's a text-to-HTML conversion tool for web writers that allows you to easily author your user manuals and host on the web for your users.
The advantage of using Markdown is that the syntax makes it as readable as possible when writing your documentation. A Markdown-formatted document looks like it could be published without having been marked up with tags or formatting instructions.
4. Paligo
Paligo is a Component Content Management System for teams. It provides an end-to-end platform for intelligent content and a single source of truth, so you can author your user manual with content reuse and structured authoring.
Paligo delivers topic-based authoring and smart content reuse so you can release your documentation in a fraction of the time it normally takes to build a finished product. Paligo makes it easy for your entire team to collaborate on content using it's cloud-based platform.
You can personalize your content for different audiences and publish it anywhere your customers need it, including HTML5, PDF print, SCORM eLearning, Zendesk, Salesforce, GitHub, BitBucket, Amazon S3, and much more. You only need to write your content once and then you can repurpose it with the click of a button.
Paligo comes with versioning designed for content authors. It includes version history and roll-back, version branching, and release management so you don't have to worry about the complexity of traditional developer-oriented version control systems.
Also Read: Top 20 Software Documentation Tools of 2022
Conclusion
User manuals are an indispensable part of your product or service and you should devote appropriate amounts of time and effort to its creation. There are a number of different tools available, each of them suitable for different organizations with varying needs. Take your time to test them out and decide which one suits you best.
Delivering a helpful user manual will result in more satisfied customers who will stay with your company for longer. Your customer service team will thank you for providing a method of self-service that helps minimize the number of customers contacting the help desk.
An intuitive knowledge base software to easily add your content and integrate it with any application. Give Document360 a try!
Get Started