In this era of information overload, there is an increased need for a centralized knowledge management system to boost employee collaboration and problem-solving.
Reinventing the wheel every time there's an issue to be solved isn't an efficient mechanism. Wouldn't it be much better to have a solution handy? This is possible when knowledge is properly documented in a knowledge management system.
Let's explore everything you should know about building an efficient knowledge management system and top knowledge management system examples.
What is a Knowledge Management system?
A knowledge management system is software or a tool designed to fill knowledge gaps within an organization.
Therefore, this software accumulates valuable knowledge, enhances its circulation to promote teamwork within an organization, and serves as a reliable source of information when needed.

An efficient knowledge management system functions as an archive and can improve learning management, onboarding, and customer support operations within a company.
What is the typical information that should be found in a knowledge management system?
A knowledge management system can collect a variety of information such as case studies, presentation decks, best practices, company documents, product feature breakdowns, and data on product development.
It can also serve as a historical library for capturing branding updates, personnel information, IT changes, company news, and more.

It's also a great idea to use knowledge management system software that can seamlessly integrate with other tools within your organization. This makes it easy to centralize information and carry out more tasks without confusion.
An intuitively-designed system can convert information into employee knowledge within their existing workflow, saving time and improving customer experiences, ultimately boosting organizational effectiveness.
How do companies share knowledge?
Sharing knowledge within a company involves applying, sharing, and accessing tacit and explicit knowledge.
Tacit knowledge includes an employee's observations, intuitions, skills, and experiences, which can be shared through collaborations and mentorship.

On the other hand, explicit knowledge is documented through various methods, including data sheets, training protocols, memos, and written reports, which can be shared via webinars, emails, how-to articles, or print media.
Subsequently, we will talk about some examples of knowledge management systems that implement these methods for sharing knowledge.
Types of Knowledge Management systems
Knowledge management systems streamline the process of managing knowledge in an organization for easy access and positive effects on onboarding new employees, information search costs, and issue resolution.
Three major knowledge management systems can be used to implement this. These are enterprise-wide knowledge management systems, knowledge work systems, and intelligent techniques.

Let's discuss each one in detail.
Enterprise-wide Knowledge management system
Enterprise-wide knowledge management systems involve efforts across the organization to collect, store, and use disseminated knowledge in streamlined workflows.
Typically, there are three types of enterprise-wide knowledge management systems: structured knowledge systems, semi-structured knowledge systems, and knowledge network systems.
Structured knowledge systems provide employees with access to tools and databases no matter where they are. This knowledge system serves as the central hub of communication within the organization, where everyone across various departments can view information on employees, case studies, best practices, procedural guidelines, and more.
Semi-structured knowledge systems store and track semi-structured knowledge such as videos, images, and emails that cannot be integrated into formal documents. Some companies use solutions like Squarespace, Wix, or WordPress for managing semi-structured content.
Finally, knowledge network systems are exclusive to certain members within an organization. This network system transforms undocumented and unstructured information into one that can be stored in a central database. This is similar to a database that maintains answers from experts on several problems.
Knowledge work system
Knowledge work systems are specialized systems designed for specific groups of employees, such as financial workstations, virtual reality systems, or computer-aided systems. These systems are targeted at professionals who are adept at using their technical know-how to drive knowledge creation for the company.

A knowledge work system may include subsections such as a knowledge graph, knowledge repository, and knowledge database. Since this can be industry-specific, it's important to select a system that fits your organizational model. A flexible system is essential for integrating various elements and making alterations where necessary.

Since this system is designed to be extremely powerful, it is helpful in reducing production waste and building a repertoire of valuable information for the proper planning of organizational processes.
Consequently, it's great for speeding up business decisions as it reduces the time necessary to analyze and source company data.
Intelligent techniques
Intelligent techniques are powerful tools for building an organizational knowledge base by discovering patterns and applying knowledge. Since this is mostly possible through the use of artificial intelligence, intelligent techniques are known to be highly efficient and result-oriented.

The tools used include genetic algorithms, neural networks, and data mining. However, more common examples of intelligent techniques adopted by companies in the 21st century include those that employ tools like Machine Learning, semantic search, and Natural Language Processing (NLP).

A combination of these tools in a knowledge management system aids in high-level knowledge discovery while also designing a customized search experience for users within the organization.
An intuitive knowledge management software to easily add your content and integrate it with any application. Give Document360 a try!
GET STARTED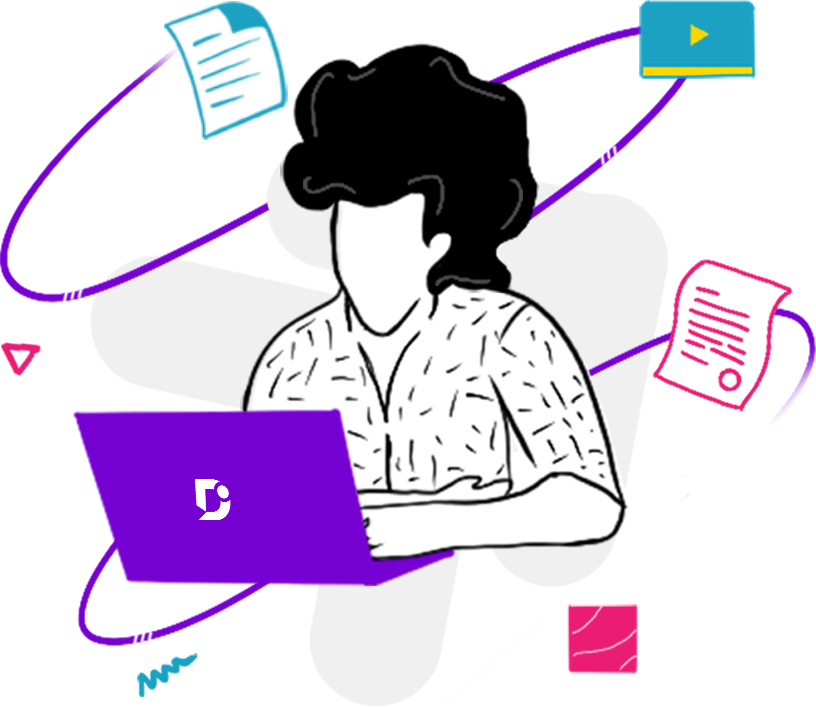 How to build an effective Knowledge Management system?
What goes into building an effective knowledge management system? Here are the top steps to consider.
1. Define your objectives
Before you kick off the process of building a knowledge management system, you should critically evaluate your specific goals and objectives. This ensures that the knowledge management system works for all stakeholders, including your employees.
Most business owners use the knowledge management system to enable an efficient workflow, empower their sales team, and enhance customer experience through customer support tools. Therefore, develop unique key performance indicators depending on your industry and work with a creative team to understand the metrics that will drive your choice of a knowledge management system.
2. Identify your knowledge sources
What knowledge would you like to document? The best way to answer this question is to identify common problems and questions that may arise within and outside your organization. Look through the support ticket system to find frequently asked questions This is a huge knowledge source.
Another great method is discussing with your team to get firsthand information on various customer pain points to gain valuable insights. This should cut across all departments within your organization to ensure that there are no gaps in communication.
Experts within the organization are also key knowledge sources. Other knowledge sources are social media channels, which can help you find out what customers are saying about your products or services.
3. Choose the right tools
To choose the right knowledge management platform, you should first understand your current and future requirements.
Consider answering these questions: How many users will gain access to the knowledge management system? Do you need this to have top-notch security systems integrated or just minimal? What's your budget for a knowledge management system? Answering these questions should give you a gentle nudge toward choosing the right tools.
Some tools available include learning management systems, intranet software, knowledge base software, digital adoption platforms, and internal wikis.
Also, pay attention to your company's potential for growth and important features that will help this process. Look out for a tool that supports collaboration options, tracking, media support, and ease of distribution.
4. Develop a content strategy
Your knowledge management system serves as a critical database for employees to access necessary information easily. To ensure a seamless process, you need a content strategy in place.
This includes setting up an optimization calendar and periodically assessing your knowledge resources for better performance. Create an implementation roadmap with clear stages to give a clear picture of how you can make your knowledge management system come alive.
Building a content framework is another crucial part of developing a content strategy. A well-defined content framework ensures that your employees create content consistently according to laid-down rules. Without one, your knowledge management repository may become obsolete and filled with unnecessary documentation.
5. Encourage participation
Although there are huge benefits associated with collaboration and teamwork, it's not uncommon for employees to be reluctant to share information with colleagues in the workplace. Lots of factors may be responsible for this, including a competitive work environment.
To address this, consider offering incentives to reward collaboration. You can also invest in seminars and training sessions to educate employees on the importance of collaboration and teamwork. It's important to remember that changing this mindset will take time, so be patient and take a gradual approach.
6. Ensure accuracy and quality
For a high-quality knowledge management system, accuracy is crucial. To achieve this, ensure your knowledge sources are vetted by multiple experts. This will ensure that errors are easily identified and allow for adjustment to avoid delivering substandard information.
7. Maintenance and update
Even when you're done with setting up your knowledge management system, the process of keeping it up and running never ends. It's important to continually evaluate and improve your knowledge management system to ensure it remains relevant and useful.
Factors such as changes in product offerings, organizational processes, team structure, and external economic factors can impact the effectiveness of your knowledge management system.
This will inform the adjustments you'll have to make to ensure that the established system evolves with several trends within your organization. Stay in tune with updates within your industry to ensure that your knowledge management system doesn't become outdated.
Typical examples of Knowledge management systems
Companies utilize various knowledge management systems. Here are some knowledge management system examples that stand out from the bunch.
Document360
On the top of our list of examples of knowledge management systems is Document360. Of course, we built our knowledge base with our own tool, Document360, but that's not why we put it on this list.
Here's why we think our knowledge base is great, but first, here's a preview.
Source: Document360
The first thing to note about Document360 is how well-designed the UI of the knowledge management system is. The color, layout, and typography all work in harmony to enhance readability and make the customer experience fun.
To find answers, customers can go one of two ways: use the search bar at the top or browse through the categories of use cases that Document360 has to offer. For example, say you need to learn more about designing your knowledge base with Document360, you can easily scroll down and pick the option.
This will lead you into a more detailed library that lists out everything you need to know about knowledge base design. Each feature is explained in different sections, which contain articles that can help you resolve any issues fast.
A huge advantage is the incorporation of visual materials, which improves positive experiences during usage. How-to videos are more engaging than text, and they make it easier for users to understand complex information faster.
With Document360, you can easily replicate our knowledge management system without writing a single line of code. You can create user guides, help docs, technical documents, and so much more. Plus, you also get access to our knowledge base assistant so you can easily edit, clone, and access content without wasting time.
An intuitive knowledge management software to easily add your content and integrate it with any application. Give Document360 a try!
GET STARTED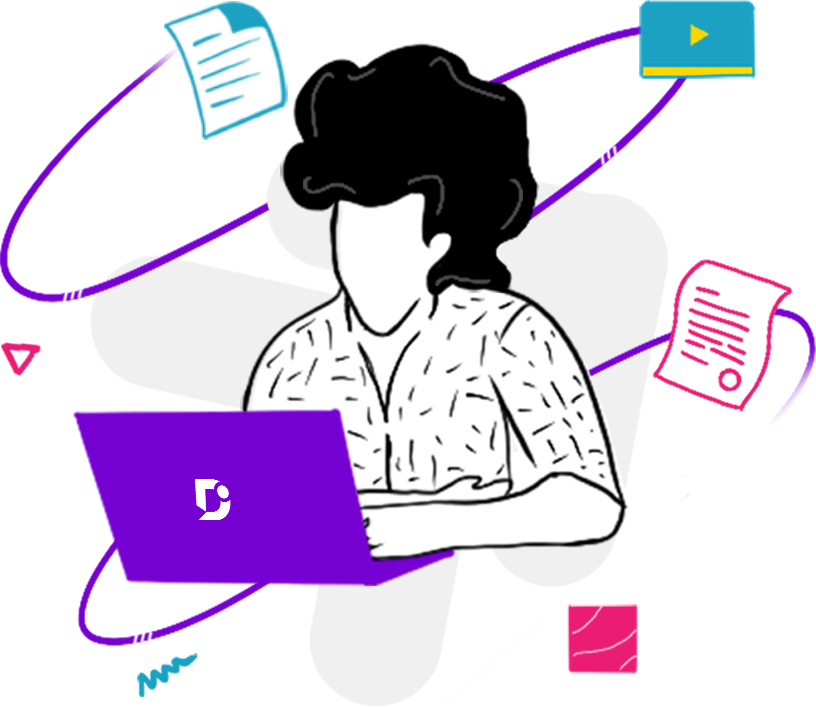 Amazon
Another company known for its knowledge management systems is Amazon. Amazon has a well-established knowledge management system that caters to both its employees and customers. This system, which dates back to the 1990s, is well-known for its ease of use and comprehensive information.
Source: Amazon
This knowledge base is valid for employees and customers as it contains many core knowledge management principles to cater to the needs of its workforce and customer base.

The system includes a single interface that simplifies the process of finding items and manages vast amounts of information in a way that sets them apart from competitors.
Instacart
Instacart's knowledge management system has a very simple mechanism that works for anyone, whether they are tech-savvy or not.
There's a search bar with clean graphics that makes it easy to find whatever you're looking for. Visit the help center to find popular articles on how Instacart works, steps to take when there are problems with your order, the cost, and tracking your order.
Source: Instacart
This means that customers can instantly access information as it is located front and center. The help center is divided into categories, making the knowledge management system easy to use and detail-oriented with everything a user could need.
Slack
Slack functions majorly as a messaging software and this system has a properly organized knowledge management system filled with core help topics. Starting with the layout, this employs the use of friendly icons for brand-heavy messaging alongside an interesting layout to effectively illustrate topics.
Source: Slack
This intuitive design encourages users to engage with the knowledge database, where each section conveniently reveals a list of relevant subtopics. These are all anchored within the main navigation menu.

One of the biggest benefits of this style of a knowledge database system is that users will always know where to look within the knowledge base to find information. It significantly reduces the time needed to search around, as there's a clear navigation structure to discover relevant content.
SurveyMonkey
This software has a knowledge base that makes it possible to search through hundreds of helpful resources by topic or keyword. SurveyMonkey's simple search system is great for the user experience, as no one wants to spend more time than necessary searching for documents. That makes SurveyMonkey a knowledge management example worth discussing.
Source: SurveyMonkey
Also Read: Top 13 Knowledge Management Software for 2023
Conclusion
Implementing an effective knowledge management system can yield numerous benefits for your company.
Just like the examples of knowledge management systems mentioned earlier, you can increase ROI in your company, reduce the amount of money and time spent on customer support, boost customer satisfaction, and encourage knowledge sharing.
Use an efficient knowledge management system to educate your customers on how to interact with and use your products or services without problems. This is possible through the use of forums, how-to articles, tutorials, and FAQs.
Remember that your choice of knowledge management system matters, as this is the first step toward building a database that works for you.
Ready to implement an effective knowledge transfer process in your company?
Book A Demo