Companies often talk about 'customer experience' these days, and less about customer service. What is customer experience? And how can you find the right customer experience tools to deliver customer satisfaction? In this blog, we investigate all this and more.
Making an Impression
There are two main principles in marketing:
Know your audience
Be authentic, relevant, and connect emotionally
The first principle has always been good business practice—any business should know who they're trying to talk to. The second principle has never been more important than it is today—market research suggests Millennials and Gen-Z consumers crave an experiential, digital, and socially shareable connection with the brands they choose.
"You're no longer just competing against the companies in your industry—you're competing against everybody." – Kellogg Insight
A successful customer experience means that your customer has positive contact with you – in all forms. The aim of customer experience is to encourage your customers to do business with you. When we speak about customer experience we are referring to long-term relationships that span marketing, sales, and customer interactions.
Technological advances and the age of social media mean that customers:
Want information and responses fast
Will talk about you on social media
Demand a more personalised service
Are inclined to drop you if your service doesn't meet their needs
Kellogg Insight give some great tips on designing a customer experience strategy.
So, how do you go about implementing the right customer service support tools for customer satisfaction?
Live Chat
Connect with your customers when they need your help the most. Live chat gives customers a quick and easy way to find solutions to their problems. Having this 'real-time' solution allows you to break down any barriers that may stand in the way of a purchase.
Gartner's "Making Live Chat a Must-Have Engagement Channel" report (content available to Gartner clients) predicts that more than 85 percent of companies will offer a live chat feature on their website or mobile devices by 2022. It's already happening with the rising use of messaging apps such as WhatsApp, Facebook Messenger, and WeChat.
Live chat is one of the simplest tools to effectively improve your customer experience.
A great option is to have live chat built into your CRM or marketing software. For example, HubSpot Live Chat allows support agents to quickly tune in to chat messages without leaving the system, compared to having to log onto another app.
How live chat is a good customer experience support tool:
Quick interactions when customers need it most.
Knowledge Base Software
Provide your customers with online resources to save them time and effort. Compared to all other customer service channels, customers typically prefer self-service. They find it to be quicker, easier, and less time-consuming.
The world is becoming a source of information that is outputted faster than ever before. It's becoming difficult for companies to work the 9 to 5 – as Dolly Parton once said, "what a way to make a living". Customers seek quick answers to the problems they're facing, and everyone is on a different schedule. This means that morning, noon, and night, you need to be 'available' to your customer.
By building a great knowledge base with software like Document360, you allow your customers to have access to the right information online at the right time. This can significantly reduce the frustration often felt by customers looking for answers. Self-service allows you to focus on the more complex issues – In the long-term, up to 75 percent of customer engagements will be via self-service.
Also Read: What is Knowledge Centered Service (KCS): Complete Guide
How knowledge base software is a good customer experience support tool:
Provides an online library that saves your customers time and effort.
Social Media Support
Your company can benefit by using social media as a touchpoint for effective customer experiences. Social media plays an important role in customer satisfaction–both as a research tool and as a channel for interaction.
Think how many organic conversations you see on social media every day. If you're clever enough, you can become a part of these conversations and find research opportunities. You'll soon discover customer pain points and find ways to improve their overall experience.
Social media was once seen by businesses as a marketing and selling tool. It still can be, but social media is first and foremost, well, social. Whether it be sharing interesting content, answering questions, or responding to complaints, social media can help to cover multiple business uses. All of them form a part of your customers' experience.
Implementing robust social media customer service can see a reduction in costs, quicker response times, and happier customers.
How social media is a good customer experience support tool:
Allows you help customers and demonstrate a great service.
Sign up for your 14-day free trial with Document360 now
Get Started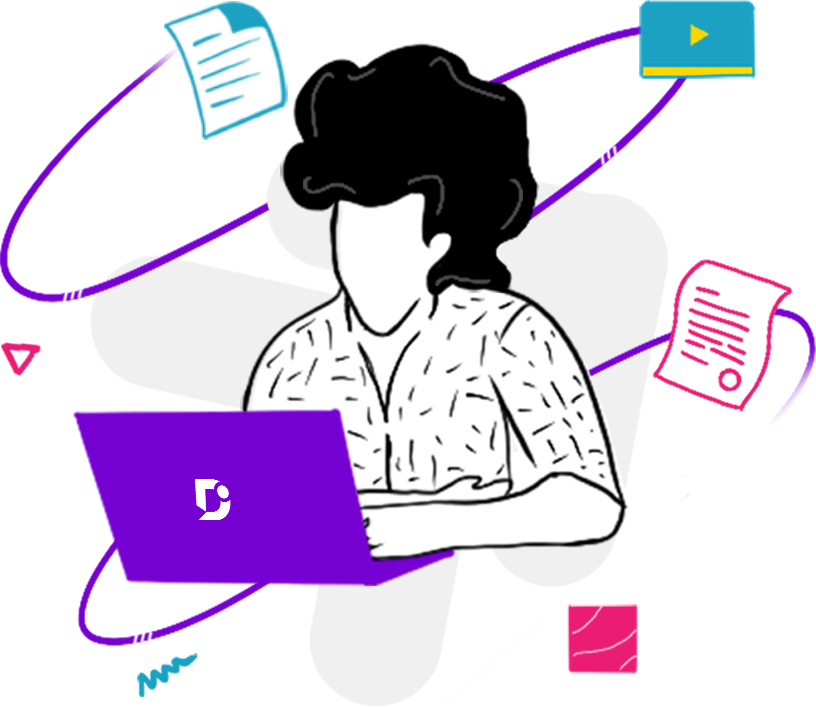 Mobile Customer Support
Most people who are interacting with your business, will likely have a mobile device. It's the first thing they turn to when they've got a problem. It's important to take advantage of customers turning to their mobile devices to search online for customer and product support.
If someone is using their mobile to search for help on your company website, what kind of customer experience will they find? A lot of the time, it's not a good one. Incorrect displays, difficult navigations, and lack of information are top concerns.
When customers have a bad experience on a mobile device, they'll often try to call your company directly—increasing demand for more costly agent support.
For many small businesses, instead of revamping your current mobile web design, it might make more sense to use a customer service platform that has specific mobile support capabilities.
How mobile customer support is a good customer experience support tool:
Provides your customer with help on the platform of their choice.
Improve the Experience
Customer experiences are out-weighing traditional customer services, and that doesn't look set to change anytime soon. If you want to stay competitive, it's important to create a strategy that focuses on the key areas of great customer experiences. By using the right tools to carry this out, you can give yourself an advantage over competitors. Tools like Document360 for knowledge base software, social media for interaction, and Salesforce for gathering customer databases, are all great to begin your journey to satisfying customers.
In a Nutshell
Customer experience relies on being proactive rather than reactive, which customer service often is. In a nutshell good customer experience is:
Cross-functional
Feelings-orientated
Focused on the customer journey
Focused on the customer's entire perception of the whole company