SAAS Customer Support Best Practices Quick Guide
Category: SaaS
Last updated on Sep 14, 2023
Delivering good SAAS customer support is key to long-term success. That much is certain.
Using a recurring payment model where customer value is extracted over long periods of time, the SAAS model demands companies not only invest in customer capture, but customer retention too. This split focus means that SAAS companies must go the extra mile at every touchpoint to deliver a support experience that warrants the customer sticking around.
Your business must be able to deliver customer support that not only meets customer expectations, but goes above and beyond to exceed them. As such, you need to know what good looks like and that's where this blog can help.
Covering only the most critical SAAS customer support best practices, the information below is designed to help you optimize your support offering and improve the level of satisfaction you deliver to your customers.
Only Measure Your Team on the Metrics That Really Matter
In the world of SAAS customer support, having the right metrics in place is critical to effectively understanding the strengths and weakness of your support capabilities. With that said, identifying the metrics that make a genuine difference can be tough. You need to measure the information that is uninfluenced by anomalies to get a clear picture and have a data set that can inform and enhance decision-making.
Metrics can be extremely powerful tools in your ambition to deliver high-quality customer service, but imposed the wrong way they can potentially be detrimental to your support operation too. If you start measuring your teams on the wrong measurements, you run the risk of putting emphasis on the wrong priorities, negatively impacting the support delivered.
With the right metrics in place, communicated in the right way to your support teams, you'll be able to measure, monitor and improve on your support function to ensure the very best level of customer support is delivered every time.
Monitor, Manage and Evaluate Your Customer Support Costs Regularly
Understanding where your support budget goes and why is critical to delivering high-quality customer support. You need to ensure your investment is going in the right places and actually making a difference to the support delivered. This money may be designed to increase support quality, reduce customer wait-times or just the pressure on your support teams. Whatever the case, it's essential that your costs are regularly monitored to understand what causes the rises and falls, and how they can be reduced over time.
In some instances, anomalies drive costs up, for example, you may have a service failure that leads to a higher than average number of support requests. In this unforeseen situation, you need to have the facilities in place to change the support resources available in real-time. This ensures the quality of customer support doesn't drop when it matters most.
With an understanding of the events that impact support demand, fluid budget management can be achieved, ensuring your support teams have access to the critical resources they need, when they need them.
Get Feedback From Your Customers
It may sound obvious, but getting feedback directly from your customers on their customer support experience is critical to identifying if satisfaction is being delivered – and helps to identify what can be improved.
Who better to audit your customer support capabilities but the very people who derive value from the offering? With a large enough sample, you can effectively identify your strengths and weaknesses, and develop a strategy to improve you customer support capabilities. On top of that, with qualitative views from your customers, you can also identify opportunities to diversify your support offering and develop the key functionalities they're requesting. Maybe they're looking for live video chat support? Or perhaps they have issues with the lack of coordination across your support teams (potentially due to a lack of omnichannel capabilities)? Whatever the case, asking your customers what they think and how support can be improved is essential to delivering a progressively evolving customer support service.
Not only that, but this level of granular feedback also helps you truly understand your support function and get a better appreciation for the details behind your success/challenges. Maybe a particular team is spending longer than average on support calls, but when you review the feedback, the quality of support provided is 5 stars. This context is critical and can often only be gather from qualitative feedback.
Customer satisfaction is the primary aim of your customer support function and so getting your customer's opinions just makes good sense, right?
Check out how Fastmag enhanced their documentation with Document360
Arm Your Support Teams With the Tools to Deliver High Quality Support
Your SAAS support teams may be well trained and effectively prepared to help where and when required, but without the right tools at their disposal, they will struggle to deliver. As such, you need to give them access to the complimentary systems that can make their lives better and naturally improve the quality of customer support delivered.
A knowledge base for example can radically simplify and improve the quality of the support delivered. Allowing for quick and easy access to critical information, a knowledge base can help support agents find the key information when it matters most and relay it to the customer. Alternatively, if you make a public knowledge base, you could empower your customers to find the information they need, without human input.
Develop Omnichannel Capabilities to Enhance Support Quality and Efficiency
Companies looking to develop and deliver high quality SAAS customer support must recognise that their teams need the systems and information to do the job. This is why omnichannel capabilities are so important. By linking all customer engagements to a centralized record system, your operatives can quickly pull up a customer's support history and see how they've engaged, what problems they've had in the past and what's been done to help.
With access to this information, the efficiency of the support delivered is significantly increased, as operatives don't waste time getting up to speed. On top of that, it's possible to pre-empt customer challenges and to pick up where the last operative left off, this gives the customer a sense of continuity in the support experience and shows that your company is aligned on serving their needs.
Omnichannel capabilities also ensure none of your customers slip through the cracks. With complete customer visibility, your support team can monitor which customers are waiting for what, and take action to ensure nobody is forgotten or missed. This empowers your operatives as it gives them the system to monitor and manage customer engagement and ultimately, deliver high quality customer support.
Sign up for your 14-day free trial with Document360 now
Get Started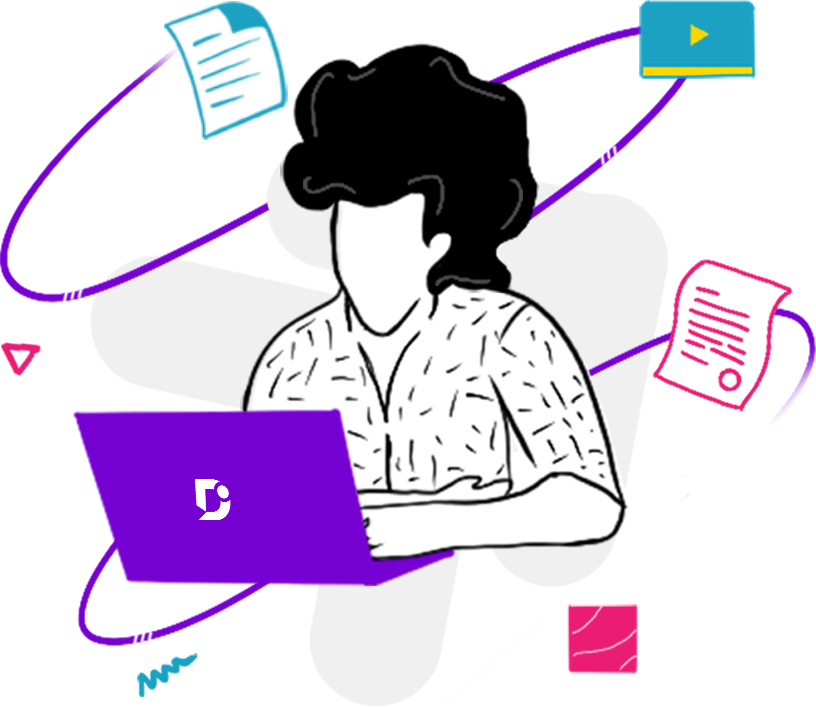 SAAS Customer Support Best Practices Quick Guide Summary
Only measure your team on the metrics that matter 
Monitor, manage and evaluate your customer support costs regularly
Develop omnichannel capabilities to enhance support quality and efficiency
Arm your support teams with the tools to deliver
Get feedback from your customers
By following these simple SAAS customer support best practices, you can optimize the customer support your business delivers on a daily basis. This help improve customer retention and supercharges your bottom line by protecting the regular revenue that supports your business success.
Also Read: What is Knowledge Centered Service (KCS): Complete Guide
You cannot afford to ignore the role SAAS Customer support plays in your business and so whatever action you take, you need to make sure you're delivering the very best service to your customer, or they'll leave, taking the recurrent revenue with them.