If you sell products to customers, it's likely you will have heard of user documentation. 
Customers are always going to need help, and user documentation is one of the best ways to provide this assistance. 
Without documentation, customers are left to fumble in the dark, or else to contact your support team. 
And the likelihood is, if they have to reach out to a human for support, many customers won't bother. They'll just abandon your product instead, maybe asking for a refund, and that outcome is not good for anyone. 
Offering user documentation means you're enabling your customers to self-serve. Whenever they have a question about your product, they can consult your online knowledge base for answers. 
User documentation is what your customers want. According to Forrester, 70% of customers prefer to use the company's website to get answers to their questions rather than using phone or email. 
But unclear or confusing user documentation makes customers angry, throws doubt on the quality of the rest of the product, and negatively impacts future purchases with the company. The stakes are high when it comes to delivering valuable user documentation for your customers. 
What is user documentation?
User documentation is the content that you provide the end user in order for them to be more successful with your product or service. Also known as user guides, instruction manuals, or user manuals, user documentation is there to hold your customer's hand as they learn about your product. 
User documentation can be delivered to customers through a variety of different mediums. It could be an online knowledge base, printed manual, or video tutorials. It's up to you to decide what best suits your customers and offer the format that is most useful to them. 
Providing helpful user documentation could make or break the customer experience. It helps customers get the most out of your product or service and offers a viable alternative to contacting the customer support team. 
Also Read: Create Killer SaaS Product Documentation for Your Customers
Benefits of user documentation
Make easy onboarding for new users
For any new user of a product, there is always a learning curve. No product is so intuitive that customers can instantly understand all of its features and use cases. 
New users are much more likely to successfully onboard with your product if you provide them with informative user documentation. They can spend time browsing the docs and learning how the product works. 
It's all about creating a positive customer experience after the sale. 86% of customers said they would be more likely to stay loyal to a business if the business invested in onboarding content that welcomes and educates customers after they've bought the product. 
Reduce customer support cost
When customers have user documentation to rely on, this results in fewer calls and emails to your customer support team. Lightening the load on the customer support team means costs are lowered and you can help more customers with fewer agents. 
Once it's up and running, user documentation costs virtually nothing to maintain. The cost of a self-service interaction is measured in pennies while a live customer support interaction can cost up to $12. 
Agents are freed from dealing with mundane, repetitive queries and have more time to help those customers who really need it. And when you have user documentation available, support agents can just point customers to relevant articles, and significantly shorten the time it takes to resolve their issue. 
Read more: Customer service knowledge base proven to reduce your support tickets
Improve customer satisfaction
User documentation makes your product easier to use and raises customer satisfaction. When you provide customers with a method of helping themselves to get out of trouble, you're really enhancing the customer experience. 
Instead of abandoning your customers or forcing them to call your support team, you're empowering them to solve problems on their own. User documentation is the most basic form of support that customers expect, and if they don't find it – or it's not of sufficient quality – they will be disappointed. 
70% of customers now expect a company's website to include a self-service application. Self-service documentation really is the gold standard. 
Documented user guides will reduce liability against wrong usage
If you don't warn customers against incorrect usage, this might result in a dangerous application of your product and physical harm to your customers. Your company is legally obligated to provide warnings for customers' health and safety. 
When you document your product properly this can guard against customers using it wrongly. If you provide adequate warnings against incorrect ways to use your products then this means your company is less likely to become the recipient of legal action.
Better sales collaterals
When prospective customers have access to your user documentation they can find out more in-depth about how your product works, and this can help them in the purchasing decision. It also creates a good impression for customers because it shows that you will support them after the sale. 
Even better, when having conversations with your customers your sales team can refer to the documentation. This helps sales reps have more meaningful conversations with customers about the product and improves the likelihood that customers will buy. 
Documenting, storing, and sharing technical manuals made easy.
Book a Demo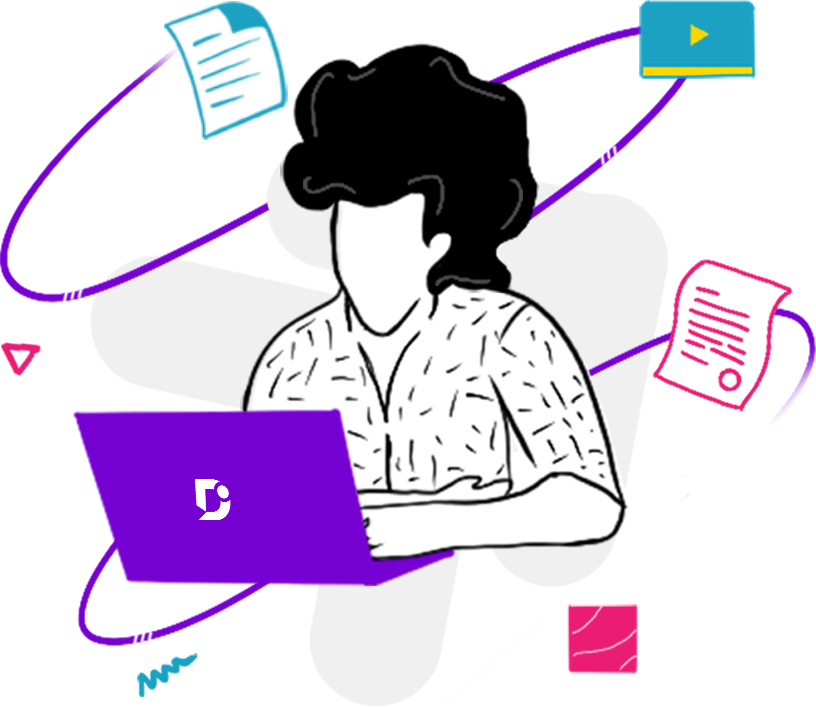 Tips to make your user documentation stand out
Here we'll go through some useful tips that will level up your user documentation and ensure that you are helping your customers. 
Understand your target audience
First and foremost, you should understand who you're writing for. 
Who is your customer? 

What are their needs?

What problems are they trying to solve? 
You need to have a clear picture of who your customers actually are before you start writing any documentation. You may find that your customers are a diverse bunch and your documentation is catering to different needs. 
Try setting up some customer interviews to find out more about how they're using your product. You can also talk to your support team who are the closest to your customers and will be able to provide you with a picture of who your customers really are. 
When you have a clear idea of who your customers are, you can target your documentation and make it easier to use. You can pitch the tone of your writing at the right level so it resonates with users, and provides them with enough information to accomplish the task.
Use plain language
When it comes to actually writing your documentation, make sure your language is plain and simple. Customers won't appreciate it if they can't understand your documentation or have to Google the meanings of the words you've chosen. 
Writing in plain language doesn't mean dumbing down the content, but rather writing it in a way that anyone can understand. Stay away from industry jargon and complex terms, unless you really need to use them and in which case provide a definition. 
When you're totally immersed in a product, it can be hard to write about it from an outsider's point of view. There are all sorts of terms that you use every day that will be mystifying to customers. 
At the stage when you review the documentation, try to see it from your customer's perspective. Assume they know literally nothing about your product – will they understand your help content or not? 
Prepare step-by-step instructions
Formatting your user documentation as step-by-step instructions means your content will be accessible to your customers. Instead of presenting users with a long wall of text, step-by-step instructions are clearly laid out so that customers can follow one step at a time. This keeps them engaged in the task and avoids distraction. 
When you're forced to break your documentation down into steps, it will be easier for you to see whether your content makes sense. By streamlining your documentation in this way, you're making it easier to follow and improving the user experience for your customers. 
Step-by-step instructions make it less likely that your users will make mistakes, and increases the probability that they will make it to the end of your document. 
Add visual contents
A picture is worth a thousand words. Make your documentation more interesting for your customers by providing images, videos and GIFs. Documentation that is broken up with images and video is a lot more inviting to users than a daunting wall of text. 
Sometimes it will just plain be easier to show how something works using a visual representation, and you owe it to your customers to convey information in the most convenient way possible. Describing something in words can be a lot more difficult than simply providing an image that represents the same thing. 
When you provide a visual representation, users can compare what they're doing with the image or video you have used for the instructions. This makes it easier for customers to check what they're doing is right and get through their troubleshooting experience much more quickly. 
Make content easily searchable
The advantage of having online user documentation is that you can make it searchable for your customers. Being able to search for a keyword in your documentation makes it easy for customers to instantly find what they need instead of wasting time reading through an entire manual. 
If you invest in knowledge base software like Document360, your online knowledge base will come equipped with a powerful search bar that indexes every page of your site. Customers simply type what they're looking for in the search bar and the system will predict results as they type. Search the entire knowledge base, not just article titles, with an AI-powered search engine that returns context-sensitive results in milliseconds.
Being able to search for content in your documentation makes the whole user experience even better as it shaves valuable time off finding the solution to their problem. The search bar should be anchored to every page in case your content isn't quite what your customers are looking for, allowing them to search again. 
Add table of contents
As well as searching for content within your documentation, customers will also be looking for particular sections within individual articles. This is where a table of contents can come in really handy. 
A table of contents appears at the beginning of an article and lays out all of the sections contained within the document. Customers can click through to the section they feel is most relevant to them rather than having to read the whole article from beginning to end. 
Having a table of contents saves your customers time and ensures that they can navigate long articles with ease. If they read the table of contents and find what they're looking for isn't included, they quickly leave the page and find another article that is more relevant to their search. 
Link to relevant articles
When writing your user documentation it's likely that your content is going to need wider context to explain certain terms, or to go into more detail about a particular aspect of your product. The best approach here is not to repeat yourself but instead link to relevant articles that your customers may find useful. 
The key thing to remember is to use interlinking sparingly. You don't want to present your customers with a whole page full of nothing but links. It's also a good idea for your links to open in a new tab, so you don't take your customers away from the page they're currently using.
With Document360, you can take advantage of our broken link checker, which helps you validate and monitor all links within your knowledge base. Instantly fix all broken links and provide a better reader experience for your customers. 
Collect feedback
Your user documentation is never really finished. You need to collect feedback from your customers on an ongoing basis in order to find out the areas that could be improved, or content that is missing. 
You need to find out whether your user documentation is actually helping your customers, and the best way to do that is simply to ask them. Documentation should not just be a barrier to prevent customers contacting human support. It should be a viable alternative to your support team and stand a good chance of solving their problems. 
Customers will appreciate you asking for their feedback – just make sure to tell them when you have implemented their changes, closing the feedback loop. With software like Document360 you can collect feedback like article ratings, and enable comments on articles too. 
Keep it fresh and updated
Remember, your user documentation has to keep pace with your products and services. Set up regular reviews to refresh your documentation and ensure it accurately reflects your offerings. 
Your user documentation will likely require new articles and updates to existing articles. Make it easy for your agents to flag when documentation needs updating and create a workflow for them to request the creation of new articles. It's likely your support agents are some of the best people to be writing documentation so empower them to do so. 
An intuitive knowledge base software to easily add your content and integrate it with any application. Give Document360 a try!
Get Started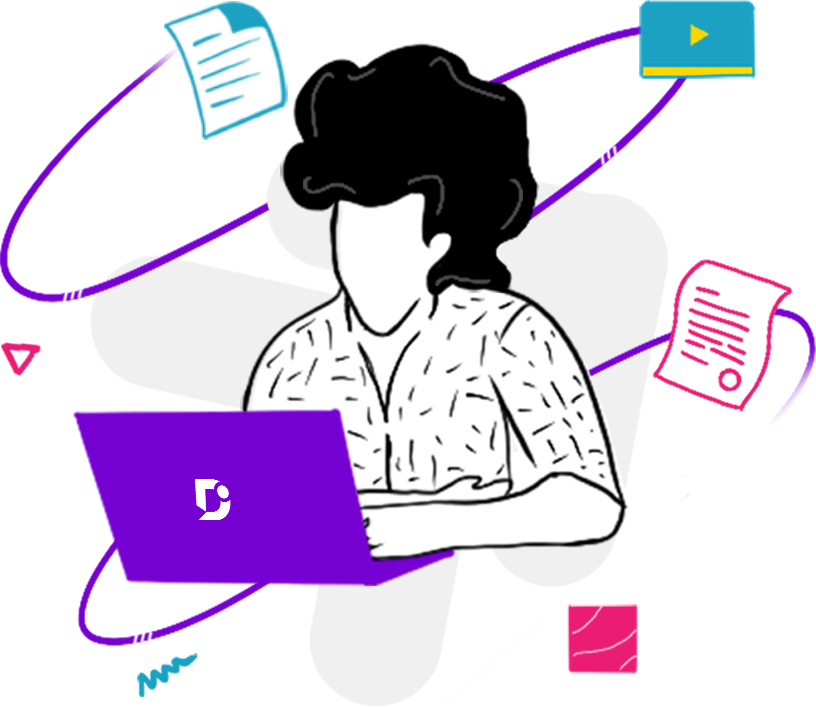 Don't be afraid to delete old articles or remove ones that have never been read. It's best to only include high-performing content in your user documentation so users can more easily browse your content. 
7 best examples of user documentation
1. Stripe Docs
Stripe is online payment processing for internet businesses. Businesses of all sizes – from small startups to large enterprises – use Stripe to accept payments, send payouts, and manage their businesses online.
Stripe has some of the best documentation around. Stripe has a clean and uncluttered interface, immediately welcoming customers to the docs with a prominent search bar. It presents handy guides for users who want to dive straight into learning more about Stripe. 
Then, you can learn more about business operations and financial services with Stripe. The large and simple images that accompany each section invites customers to explore the knowledge base and get more out of their subscription with Stripe. 
You can explore Stripe products, which are presented as a simple list alongside a colorful icon to represent the product. 
Stripe has a huge amount of documentation to organize and the do a good job of hiding unnecessary elements on the page. When you navigate to the page level of the documentation, a left-hand navigation menu opens up which shows you all the pages in that category. 
When you get to the bottom of an article, you can rate whether the page was helpful or not and there is a link to contact the support team.
Stripe's documentation is truly outstanding and a joy for users.
2. Whatfix Docs
Whatfix is a Digital Adoption Platform that helps enterprises onboard, train, and support their application users. 
They have some outstanding documentation to help their users get to grips with their technology. The first page of their knowledge base is a Getting Started guide that onboards new users and tells them what Whatfix is all about. 
Whatfix has invested in a Getting Started video to explain to customers how to use the software. They are aware that many customers may be new to the concept of a Digital Adoption Platform and have taken great pains to explain what they are. 
Whatfix clearly displays the content of their knowledge base in a visible left-hand menu, so customers can freely click around to find articles that interest them.
On an individual article page, Whatfix gives users the option to request a demo. This reflects the fact that many of their documentation users are likely to be prospective customers trying to learn more about Whatfix. 
They invite you to contact the support team if you didn't find what you were looking for with a real email address. You can rate whether the article was helpful or not with a simple thumbs up or thumbs down. 
3. Ahrefs Docs
Ahrefs is an SEO software suite that allows its customers to build links, research keywords, conduct competitor analysis and track their rankings. One of Ahrefs' unique selling points is how easy it is to use, so providing user documentation is a crucial part of their product offering.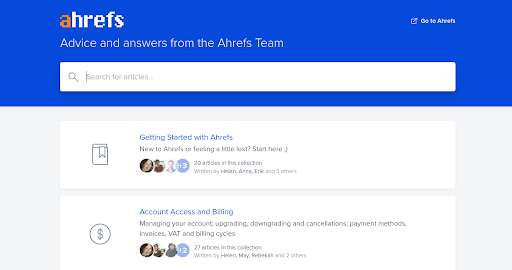 Ahrefs starts their knowledge base with a huge search bar, inviting customers to start looking for content. Under the search bar is a list of categories, beginning with a Getting Started guide. 
If you navigate down to category level the prominent search bar remains in view. It lists that there are 20 articles in this collection so users know how much content there is to browse through. 
At an individual article level the search bar is still there. Ahrefs has a very simple interface and doesn't show you any categories apart from the breadcrumbs that appear at the top of the article. They don't want anything to distract users from reading the documentation. 
4. Microsoft Docs
Microsoft is a multinational technology corporation which produces computer software, consumer electronics, personal computers and related services. 
Microsoft has a huge amount of documentation to organize and they take the approach of offering a search bar right on the homepage. They make suggestions for what users can search for, including articles, training and code samples. 
Microsoft knows they have a wide range of users to cater for so they list their documentation by product. This helps customers who know what they are searching for and is a good way to organize content. 
When you get down to the category level Microsoft provides users with solutions, scenarios and resources. When you think about how much documentation Microsoft actually has it's amazing that they can keep it all organized.
At the individual article level Microsoft keeps all articles in the category displayed on the left-hand navigation so users can orient themselves. On the right-hand side they have a table of contents so that users can see all sections of the article and jump to the right place. 
5. Twilio Docs
Twilio is a customer engagement platform used by hundreds of thousands of businesses to build unique, personalized experiences for their customers. 
Twilio encourages customers to browse by category, listing the main category titles including Twilio Flex, SMS and Voice. They have a casual "Ahoy world" message, referencing the fact that their documentation is for developers. 
Users who are browsing Twilio's documentation are likely to have a significant amount of technical knowledge. Twilio's content is suitably technical, but laid out in a visually appealing way. 
When you get down to the category level Twilio opens out a left-hand navigation menu that shows you all the articles contained in that category. You can rate the page out of five stars using the widget in the top-right hand corner. 
6. Canva Developer Docs
Canva is a graphic design platform which you can use to create social media graphics, presentations, posters and other visual content based on templates. 
The Canva developer docs have a very clear interface and a small search bar in the top right hand corner. The homepage of the docs site is a simple overview of the content contained within their knowledge base. 
When you navigate down to Canva's quick start section, content is laid out in exactly the same way but also including images to help users better understand the instructions. Canva makes it easy for developers to create a support ticket by providing a link at the top of the page. 
When you get to the end of a page you have the option to switch forwards or backwards to other content in the user documentation. You can rate the helpfulness of the page, providing valuable feedback for the Canva team. 
7. Netflix Help Guide
Netflix is a subscription streaming service and production company. It offers a library of films and television series. 
On the homepage of Netflix's user documentation you are presented with a large search bar inviting users to start typing in their query. Netflix emphasizes signing in for more personalized help, suggesting their knowledge base is heavily geared towards existing customers. 
At the individual article level, the interface is simple and clear, with minimal distractions for customers who are reading the documentation. Netflix links out to other articles that might be helpful and offers a list of suggested articles that might enable users to solve their problem.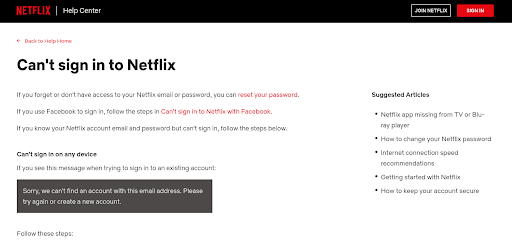 At the bottom of the article page, Netflix asks its customer to rate whether the article was helpful or not. They also include links to how customers can get in touch with a human, either by calling the company or starting a live chat. 
Conclusion
User documentation is critical if you want to sell a successful product or service. Customers expect it, and your support team needs it. Good user documentation is simple to use and easy to follow, enhancing the customer experience and keeping customers coming back for more. 
Customers are likely to buy from you again if they enjoy the experience with your product and believe you invest in looking after your customers. User documentation is about seeing the bigger picture and planning for customer retention. It's a long-term investment in your customer support strategy. 
User documentation is a love letter to your customers who have honored you with their business. It's your chance to show how much you care about them.
Frequently Asked Questions
learning-oriented: tutorials. 

goal-oriented: how-to guides.

understanding-oriented: discussions.

information-oriented: reference material.

Technical documentation encompasses a larger range of topics than user documentation. Technical documentation can be both internal and external, but user documentation is always developed with the end-user in mind. In comparison to technical documentation, the process of developing user documentation necessitates minimum technical background.

User manuals, User guide, Software Documentation, Instruction Manual, Training Manual, Policy Manual, SOP Manual.