Online Knowledge Base Best Practices
Your clients prefer using an online knowledge base because they can get instant help when they need it, without phone calls, waiting time, or human interaction.
When you create an informative knowledge base, you reduce the effort your customers need to solve their problems. It's the key to better customer support. This means improved user experience and higher chances of keeping your customers loyal to your brand.
What does it take to achieve a good online knowledge base?
Your online knowledge base should:
Answer all common questions about your product and service
Save your customers' time
Be easy to access
Be organised and logical to navigate
Provide up-to-date information.
To achieve all this, you need to follow a series of online knowledge base best practices that allow you to build a high-quality source of information for your customers. Let's take a closer look.
Implement a knowledge base system today and reduce your customer support cost by 67%
Signup now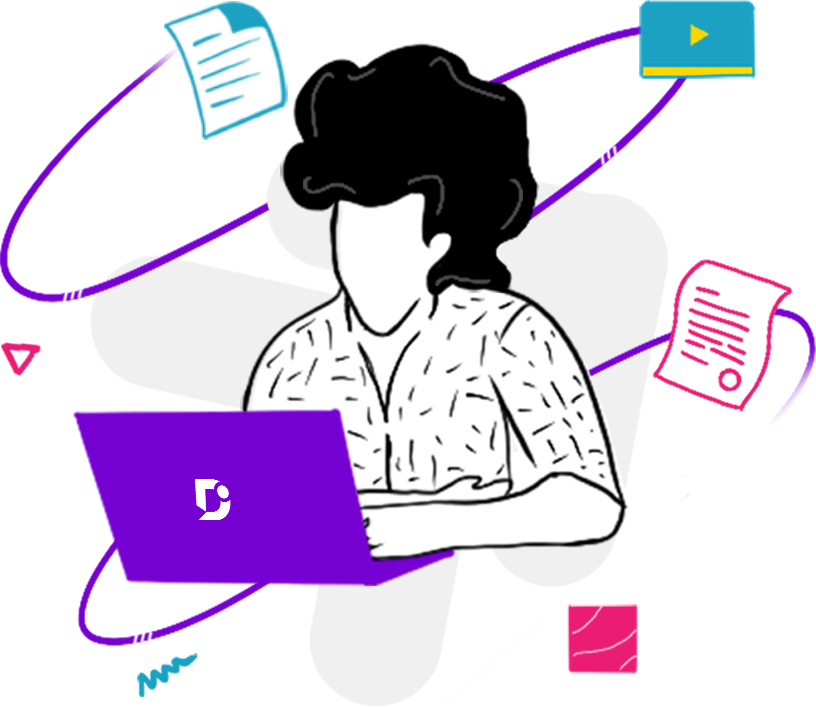 Treat your online knowledge base as a product
To provide excellent self-service support, you must design your knowledge base tool as a product — which means you should follow the same processes that you use for creating and developing your business products.
You need to plan every step of the project to create an optimal experience for your customers:
Identify resources you can use to craft useful content
Set a budget, goals, and deadlines
Research your customers' expectations to see what they're looking for in a knowledge base
Test various versions before launching to see which one works better
Make decisions based on data rather than on instinct or budgetary considerations
When you treat your online knowledge base as a product, you're more likely to deliver the high-quality content that helps people and lowers the number of tickets and phone calls you get.
Start from the core elements of your online knowledge base
Having a stable foundation for your online knowledge base is vital when looking to provide your customers with the excellent user experience.
Your support centre must have a series of elements that are functional and easy to use by anyone, including:
A logical structure
A Search option
A 'Get more help' section
A minimalistic design
Structure your knowledge base for your users
Information Architecture is the way you organise your content to help your visitors know where they are on your website and how they can get to the page they need.
Using menu bars and graphic elements, you should let your visitors know where they are in your knowledge base. What category or section, what other topics they can see in the same place, and how they can visit another section.
Spotify's Support Page, for example, offers simple clues that let visitors know where they are on their website. There's a table of contents on the left-hand side, and the page you open is immediately marked with a graphic element that screams "You are here!".
To make things more accessible, right on top of the article, you can see the path that took you to the page: the category, followed by subcategory, and a hyperlink that can take you back to the main menu.
When you have all these clues, it's easier to move back and forward inside the online knowledge base to find the information you need.  
A user-friendly menu bar gives your visitors quick access to any section they need and keeps them from getting lost in a multitude of technical articles.
You can also add a 'Related articles' section at the end of each article in your knowledge base. This way, you create a logical path for your visitors to follow to get the most out of their interaction with your product.  
Build the structure to make it accessible to the average user. This way, all your customers will feel comfortable with self-support. A structure that is too complex may scare them off or make them call for support.
Cut down your support tickets by 50% or even less with an effective knowledge base
Start free trial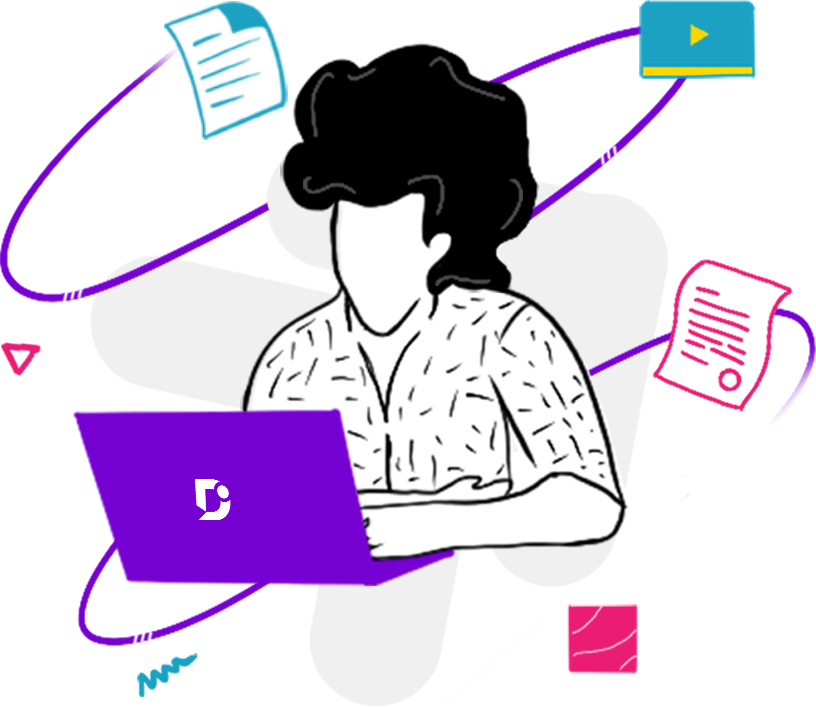 Add a killer search function
The naked truth: your online knowledge base features list should include the best possible search function. It's the only way for your customers to get fast, accurate answers with minimum effort.
Place your Search bar right in front of your visitors — it's OK if the Search option is the first thing they see when opening your support page. Spotify has a visible search bar right on the home page to allow users to search for anything.
This function goes hand in hand with SEO. Optimising your knowledge base content by using the right keywords helps your visitors to find the articles they're looking for.
Keyword research is essential to implementing a useful search function. Use analytics to identify the exact words your visitors use to find answers in your online knowledge base. Then include these words in your articles and titles to show search engines what each post is about.
Make contacting your team easy
Every page in your online knowledge base should include contact information for those visitors who are stuck or find out that their problem is too complex for self-service.
When you show that you're available to your customers, you build trust and create a feeling of safety that your customers need to try to solve their problems alone.
Use design elements to highlight the section where visitors can get more help. Make sure it includes fast ways to get in touch: email address, phone number, links to your social media accounts, a link to live chat with your support team or any other service you provide.
Follow knowledge base design best practices
Your online knowledge base should have a minimal design, so as not to distract visitors from their problems. From choosing the right fonts to using the right amount of white space, every element should make articles easy to read and follow.
Use colours to different topics and subtopics inside the knowledge base. Add visuals to break the articles down into smaller chunks to make them easier to digest for your average readers.
A key point to remember: Your online knowledge base should follow the same style as your business website, but with less accent on your brand elements.
Build a documented knowledge base content strategy
The primary goal of any SaaS knowledge base solution is to help customers get the most out of using the software. This means you must give your users accurate answers, together with solutions that are easy to implement.
Plan and write your content with your customers in mind. What problems do they have? How can your articles guide them without creating more frustration?
Do some basic research on how people and companies use your product. When you know your customers' workflows and processes, you can identify pain points, possible issues, things to improve, and any bugs that can cause problems.
Make this research the foundation of your knowledge base content strategy. This way, your knowledge base ideas are based on facts, not on guesses. Every article you write solves a problem and creates new opportunities for your customers.
Don't waste your time with articles that serve no purpose. Identify the hot topics and popular questions in your industry, and focus on providing accurate answers.
Self Service Knowledge base software for your documentation needs
Know more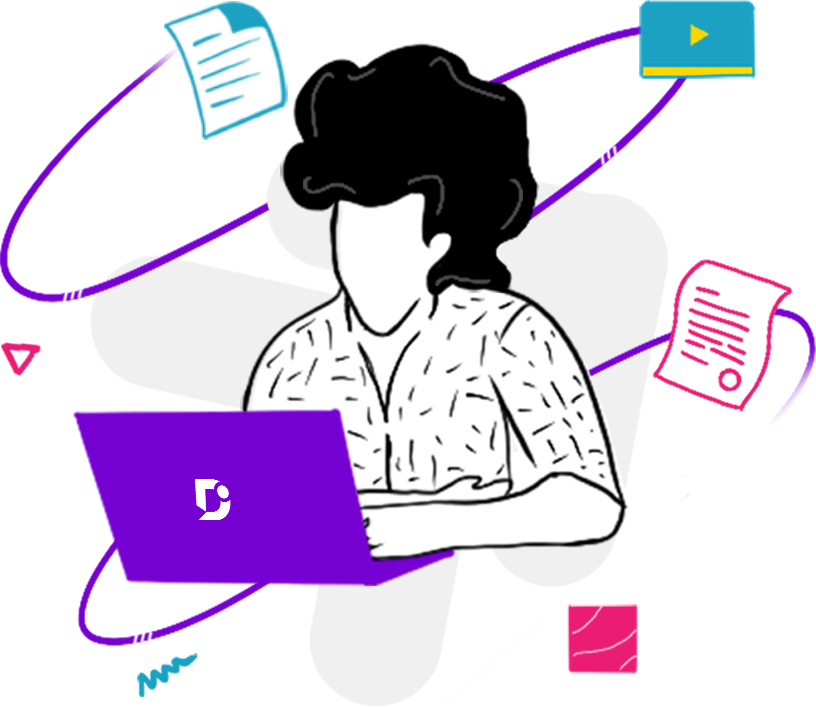 Build your content strategy to support your customers. Include 'How-to' guides and tutorials, but also short answers to FAQs. Each piece of content in your calendar should have a purpose and help you achieve a specific goal in your strategy.
Use different types of content to engage your visitors and improve their experience on your page. Video content can help you illustrate new features of your product; text is an excellent way to provide quick answers, and screenshots help you give clear instructions to solve problems.
Establish a style guide for writing articles
Just as you have a style guide for your marketing content, you should set rules for writing your knowledge base content. This way, you create consistency across all your articles.
Make sure all your writers use a friendly, but professional tone when writing articles. Encourage them to use active voice and present tense only, and ask them to address the reader in the second person.
In your style guide, give clear instructions on how your technical writers should treat any topic:
Provide a list of verbs that writers should use to describe specific actions required for customers to reach their objectives
Include indications for using punctuation
Build a glossary of terms to make sure all your writers use the same terminology to define a concept
Give directions about using units of measure; if you need them to use the metric system, for example
Provide clear instructions on word count, phrase length, format, and the length of paragraphs.
Add a list of accepted acronyms and abbreviations
Set rules for choosing sources and adding links to your knowledge base article.
In some cases, article templates can help your writers keep in line with your style guide. This way, all your content respects a knowledge base article format that can help you to share information efficiently with your users.
Templates are also excellent tools for your technical writers can use to organise the information logically inside your articles, especially when you need to describe lengthy processes or explain complicated concepts.
Have a professional editor working with your technical writers
Writing technical content is a challenge for most companies as the articles need to help people. If you create confusion by being too technical, you risk losing some of your audience.
The members of your team who have in-depth knowledge about the topic rarely have the writing skills to put together articles that are easy to follow by average readers.
Moreover, often, the experts don't have the time to plan and write articles for an online knowledge base.
To counter these issues, you should create a team that includes writers, technical experts, and at least one professional editor.
This way, you have a successful creational process, generated by an information flow that goes from experts to writers to readers:
Your technical writers craft articles that reflect your objectives, based on the information they receive from your technical departments
The expert checks the accuracy of the information and provides suggestions for improving the content
The editor makes sure that your writers respect the style guide and that the knowledge base works as a whole
This process allows you to deliver information in the language that your customers speak, rather than filling your knowledge base with articles full of technical jargon that no one outside your company understands.
Make your online knowledge base accessible from any device
Mobile browsing accounts for 63 percent of traffic in the US — which means your customers are more likely to use online your knowledge base from their smartphones than from their desktops.
Optimising your online knowledge base for all devices is vital to providing an excellent customer experience. Therefore, make sure you choose a knowledge base software that includes a mobile-optimized version of your site.  
Make your knowledge base easily searchable on the internet
Get started today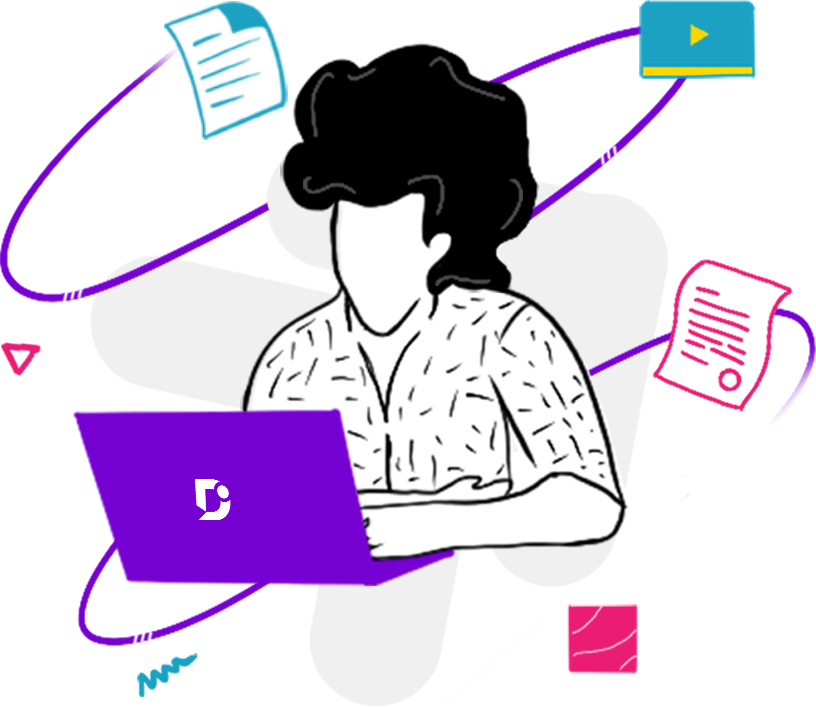 The format of your knowledge base articles should be mobile-friendly, with fonts that can be easily read from any smartphone. All the necessary elements included in screenshots should be easy to see from any device, to avoid confusion and misunderstandings.
Name one person responsible for managing your company knowledge base
57 percent of calls
for support come from customers who have visited the company's website first.
This number tells us that there's a lot to improve when it comes to providing high-quality self-service support.
Planning, building, and managing a company knowledge base is hard work. Whether you create it for customer support or as an internal knowledge base for employees only, you need to keep the information up-to-date. You need to optimise it for better search results and improve its content for better user experience.
It's essential to have a person in charge who can take care of all these aspects. Leaving the entire project in the wrong hands can quickly turn a business opportunity into failure. You risk wasting resources on a mediocre website with poor usability and no positive effect on customer services.
Treat your company knowledge base as a valuable asset that has the potential to build better business relationships with your customers, increase retention rates, and boost revenues.
To Sum Up
There's no one-size-fits-all solution for building the perfect online knowledge base. You need to research your audience, test various knowledge base article formats, ask for feedback, measure results, optimise content… and then start all over again!
But let's recap some of the essential takeaways when building an online knowledge base:
Treat your online knowledge base as a product
Start from building content around the core elements of your knowledge base
Build a documented content strategy for your knowledge base
Establish a style guide for writing technical content
Hire a professional editor to make your articles easier to read by regular users
Optimise your knowledge base for all devices: desktop, tablet, and smartphone.
Following these best practices, you can make the process easier and avoid the common mistakes that can result in additional costs and slowing you down.
Ready to build your online knowledge base? Get in touch with Document360 for your free demo and get started today!