Top 10 Tips for Great Technical Writing
Good technical writing is in the eye of the beholder, or so they say. But the reality is, we all know what good looks like, and often we're left wanting.
Great technical writing is hard to find as the majority is either overly complicated, long-winded or just lacking good basic grammar. It can genuinely be really tough to find sources worth reading and this is a shame, because with a few simple tweaks, an average piece of technical writing can be turned into a great one.
Here are 10 tips you should consider to improve your own technical writing efforts:
1. Understand what your audience is already likely to know
When you're writing to inform or educate, understanding just how much your audience already knows about your subject matter is essential – particularly when discussing technical subject areas. It's no good explaining the inner workings of a subject topic if the audience don't have a foundational understanding to work from. It's the equivalent to trying to teach multiplication before you teach numbers, it's just impossible for the audience to keep up because they don't have what they need to understand what you're saying. With an appreciation for your audience's knowledge and capabilities, you can educate them in a way that helps them build the foundation they need to appreciate your wisdom.
2. Think about how you present your information
It may be cliché, but when it comes to imparting highly technical information, how you say it is just as important as what you say. It's often very difficult to develop engagement with an audience when the subject matter is somewhat complex. So with this in mind, it's worth considering how your audience would like to engage with the information you have to share. The more you can do to make the knowledge you're offering engaging, the greater the value of your output.
3. Embrace supporting imagery
This is probably a bit of an obvious one, but the modern reader has a shorter attention span than ever before and so you want to engage using a variety of assets. By including images in your writing, your not only breaking up your copy with something different, which helps to both improve flow and avoid unattractive chunks of text, but you also engage with those people who don't connect well with written words. Many of your audience will likely be visual thinkers and so accommodating for these people with great complimentary imagery just makes good sense.  
4. Simplify language at every opportunity
Technical writing is an art form, and it can be very easy to overcomplicate what you're saying, just because you can. However, it's worth trying to keep your technical creativity in check when you're aiming to help your audience understand a particular system, process or concept. A common pitfall in a lot of technical writing is that it's written without any consideration that the reader may not be all that familiar with the subject in question. There is often a failure to accommodate for these audiences, and in some case these people may actually be the majority. The lower the barrier to entry for your writing and wisdom, the better for all involved. Remember, the shortest and simplest way to explain something complicated is often the best.
5. Be clear what readers will get from your content
Outlining what your writing will cover at the early stages of your content ensures readers understand exactly what to expect from your offering. This is important to setting and fulfilling expectations. You don't want to waste your reader's time and if they're looking for a particular piece of information, providing a summary of what you're covering at the start will help them find exactly what they're looking for. Good technical writing gives the reader what they want, when they want it.
6. Don't take yourself too seriously
Most technical writing covers serious matters, but that doesn't mean everything has to be taken seriously to the point where there's no room for wit or humor. Sometimes a technical subject needs to be spruced up to really engage with the audience, and stepping back and having a little fun with the subject is a great way to do that. Remember, you're writing your technical content so people will read it, and while in an ideal world, the information should be enough, it's often not the case. Incentivize the reader to engage at every opportunity for maximum impact.
7. Avoid references to time-sensitive information
The best content remains relevant for the long haul, so you'll want to make sure you avoid references to years if possible, phrases like 'In 2019' and 'this year' will quickly date your content and reduce its validity and value over time. You want to future-proof your writing wherever possible! If you need to refer to a time period, try to generalize with phrase like 'in the last 5 years' or 'throughout the last decade – these less specific references still give your argument a time reference, without sacrificing its long-term value.
Documenting, storing, and sharing technical manuals made easy.
Book a Demo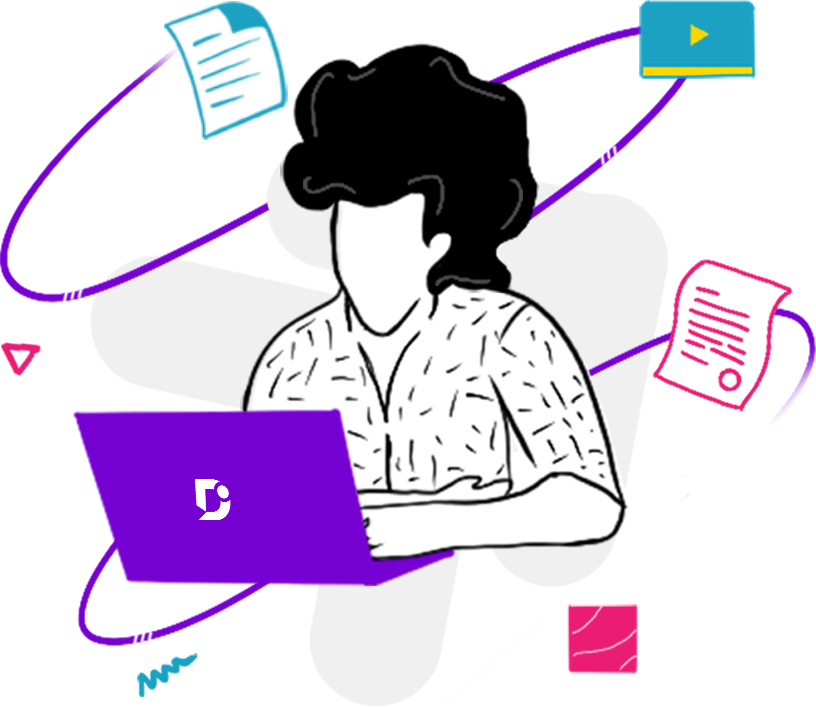 8. Analyze your competitor's content for pointers
See what works for your competition. Take a look at how they're engaging and take the best bits for yourself. There's no shame in sneaking a peak at how your competition are discussing technical topics, in fact, sometimes it's the best way to determine just how good your current writing is comparatively and where it can be improved. Don't be afraid to embrace other technical writing pieces to improve your own.
9. Revise and update your content over time
Things change fast in the technical world, so it makes sense to update your content accordingly. If you're seeing regular traffic to particular pieces, it's in your interest to keep them fresh so your audience can take maximum value. This optimizes the potential of your writing and ensures it reflects the current state of working. 
10. Get a 3rd party to read and review all writing before publishing
We'll round off with a simple and easy tip that applies to pretty much all writing, but arguably is more critical in the technical field than any other. Always remember to get someone to read and review everything you write, this person should be looking for grammar errors and ideally, fact-checking, to ensure the statements you've made make sense and are accurate. It's amazing what a 3rd party can pick up – if you can avoid it, do not QA your own writing.  
Let's not beat around the bush, good technical writing is hard to achieve and often quite rare, but with these tips in hand, you can take your writing to the next level and really maximize the value your audience take from your output.
Also Read: 10 Most Popular Tools for Technical Writing