#SaaStock19 recap: 7 steps to stand out Success
Category: SaaS
Last updated on Feb 6, 2023
SaaStock'19 experience is an archival piece to share with the community. As expected the conference was exactly the confidence booster to gain authority in the industry. From the local Dublin flare to the fun pre-session activities, this conference had everything it takes to make a memorable event experience. An estimated 4,000 people visited the RDS over the two days, making it one of the biggest SaaS events in Europe.
Why we chose SaaStock?
As a brand strategy we were looking for the best opportunities for brand visibility – signing up with high profile event like SaaStock helped us to pitch the targeted audience and take over positive consumer perceptions, generate good leads and accomplish event marketing goals.
In this blog, we will cover our incredible experience with SaaStock and how we strategised and used the opportunity to make our voice LOUDER!
#Step 1  Pre-Event Engagement
Creating an image of success for your business is a smart way to win more customer. Agreeing with a clear purpose helped us to identify engagement activities and anticipate outcomes. We gave our willingness to publish our content on how we grew with SaaStock. This was well crafted by SaaStock team which fetched more attention on us. As we did last year, we also published a complete attendee guide to SaaStock, wherein we pulled in all the information needed in an attendee perspective. So, these contents helped us in pre-event engagement activities.
#Step 2 Networking Networking Networking
SaaS focused events like SaaStock are a great place to meet a lot of like-minded people. So, taking advantage of this we extended our interest to meet more new people and engage with the influencers in the industry. SaaStock support this engagement with the sponsored matchmaking app- BRELLA .
#Step 3 swags
A branded swag may be one of the things that lures a potential client to a booth long enough for a conversation. But what makes a good piece of swag? The one that triggers a memory of that discussion after the event has wrapped. Being voted for the best swag is no simple matter, we planned for something new and unique that will be personally connected. It was personalised fridge magnet !! We took photos of visitors visiting our booth and gave their photo fridge magnet instantly. They were taken by surprise and started tweeting about our SWAG. We also offered it to the speakers, at the end of their talk. It was a SaaStock souvenir to carry with them.

Vote your favourite Swag at the event below in comments.
Sign up for your 14-day free trial with Document360 now
Get Started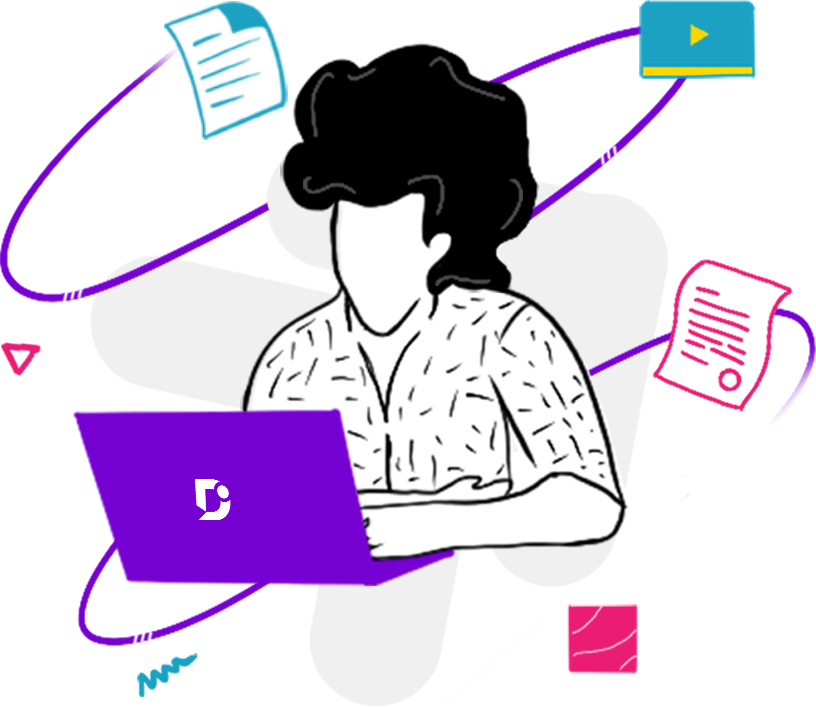 #Step 4  Hyperactive on Social media
Social media gives a voice for your brand and that too in such massive events it should be played well. We planned to engage with the official hashtag before, during and after the event. We crafted instant tweets on what's next on stage, Top session, and live engagement of who we meet at the stand, also connected last year talk by the same speakers. We had the last year talk recorded in handy blogs in our SaaS Knowledgebase. This was indeed a gleaming surprise to the speakers.
We have been listed on the top for being hyperactive on Social media. Our CEO, Saravana Kumar is being invited for an interview by SaaStock official agency to have a talk on this.
Step #5- Hosting evening party
Although we have structured networking happening with the RDS building, we also opted for a casual networking and reunion evening party. We sponsored the SGH SaaStock party and co-marketed it with Aaron Krall from SGH group. This was an exclusive party to SGH group members. Though we announce the party at the last minute we had many of them took efforts to attend the party. We also took efforts to reach the group members personally and invite them to the event.

Step 6- Identifying the audience
If you are attending an event you should be aware of the audience and filter the prospects. We did research on the attendee list and made a note of how we can connect them emotionally by knowing more about them before even meeting them. This helped us to kick start the conversation and we were well prepared for quick demos. 
Step 7- Part of SaaSociety
Our CEO, Saravana Kumar attended the SaaSociety followed by the main event. It exclusive retreat for veteran founders of $3m ARR of business. Being a part of a niche business icon created a positive message and pulls a trust on the company. Also, quickly earn respect and authority in the SaaS industry.
Wrapping up the post, leaving you with more insights on how to strategise an event sponsoring opportunity and being a part of SaaStock community will help you nurture and grow your business. If you are looking for the right event in SaaS, then SaaStock is the ultimate place to land. However, it is still your responsibility to strategise and research the audience before investing in events.
Looking forward to SaaStock2020 !!!