In the ever-evolving landscape of knowledge sharing and information management, contributors play a pivotal role in crafting and curating content. The dynamic world of knowledge bases demands a way to acknowledge these contributors and to measure the impact of the work. This is where the Knowledge Base Dashboard steps in as a powerful tool.
In this blog, we will embark on a journey through the dashboard's intricate data, and discover insights into terms of performance. Let us explore the metrics that matter, shedding light on the articles that resonate most with readers and those that may need a little extra care. Join us in deciphering how the dashboard empowers contributors to fine-tune their content and, ultimately, boost the value of the entire knowledge base.
To gain a deeper understanding, we put ourselves in the shoes of our user roles provided by Document360 and visualized the same. Our analysis led to the classification of the data into two distinct categories: "My Contribution" and "Overview." Now we can bifurcate these to get more information.
My Contribution – Achievements & Action!
As the heading quotes, this section delves into providing insights about the respective logged-in users' contribution to the knowledge base. The dashboard clearly segregates the information and helps the user to showcase their respective contribution with the following numbers.
Created articles ⇒ Total number of new articles created by the Contributor, with a filter option to track contributions at any given time period.
Published articles ⇒ Total number of articles published where the Contributor is part of.
Draft articles ⇒ Total number of articles that are Draft status where the Contributor is part of.
Article performance metrics serve as a valuable feedback mechanism to Contributors by presenting the readers' community's engagement with their content. This data includes insights such as the total number of article reads, as well as likes and dislikes received. This information empowers contributors to enhance the quality of their content, driving them to continuously improve their contributions. It's a system that promotes self-improvement and raises contributor standards.
Now let's quickly navigate to the Action block in the Dashboard, where the user can view a list of action items that are assigned to him through various functions supported in Document360.
Schedule a demo with one of our experts to take a deeper dive into Document360
Book A Demo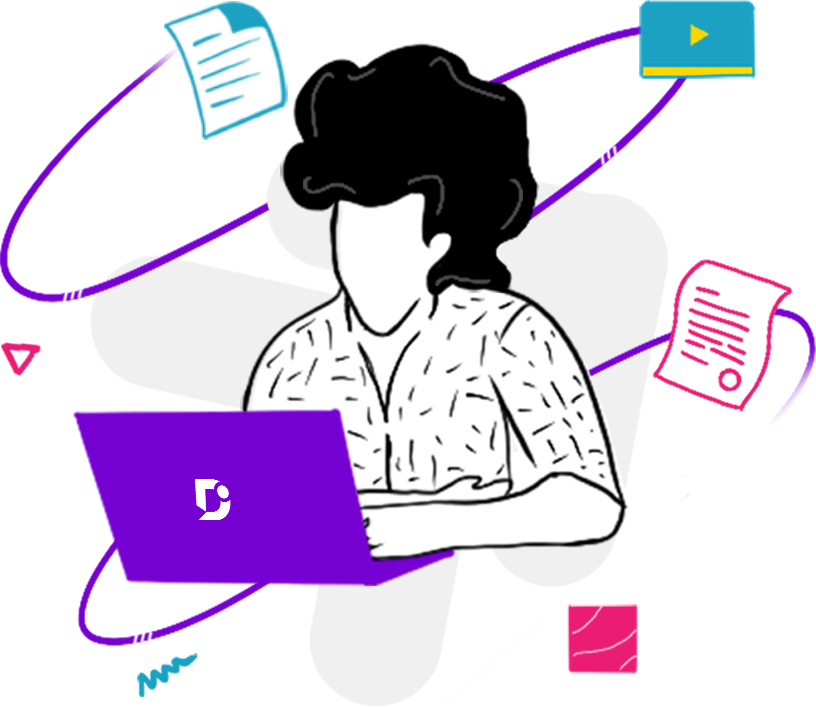 Assigned to me ⇒ This section is dedicated to articles that demand the valuable input of our dedicated contributors. It's here that we identify content requiring updates and enhancements, and we rely on our contributors' expertise to ensure the information remains accurate and up-to-date.
Review reminder ⇒ A curated list comprises articles awaiting review by the Contributor. These articles play a pivotal role in ensuring the quality and accuracy of the content within the knowledge base. Articles are set to be configured for this purpose either at the specific article settings or in bulk from "Article Review Reminder" in the Content Tools.
Feedback ⇒ This section conveniently displays the feedback exclusively assigned to you, providing a quick overview of the areas requiring your attention and expertise. For a more detailed examination of these feedback items, you can explore the 'Feedback Manager' under the 'Analytics' tab.
Broken Links ⇒ Designed to present you with a comprehensive list of articles where broken links have been identified, which align with your contributions. Here, you can conveniently identify articles that require your prompt attention to address these broken links you have contributed.
Project Overview – Overall health of your Knowledge base
In your role as a Knowledge Base Owner or Administrator, it's vital to gain a holistic perspective of your team's contributions, a function that's central to your role. The Document360 dashboard is meticulously designed to meet this need, presenting a comprehensive overview of the overall contributions within your knowledge base portal. Moreover, it offers the invaluable feature of data filtration, allowing you to scrutinize these contributions on an individual contributor basis. This granular insight empowers you to assess and acknowledge the distinctive roles played by each contributor, which in turn, significantly contributes to the successful execution of your project.
The dashboard provides crucial information about the knowledge base health such as the following the recent logins made by the Contributors, total number of Team accounts, and readers in the knowledge base. In addition to that, provide the details of storage usage of Drive and the total broken links in the articles. Further, provides a number of searches made by Reader's where the results were not displayed, whereby this information helps to suggest Contributors' to include respective articles in the knowledge base.
The Dashboard is a comprehensive tool that not only offers an overview of your knowledge base but also serves as a health monitor for your system. It tracks recent logins, providing insights into the Contributors' engagement. Additionally, it offers a bird's-eye view of the total count of Team accounts and Readers who are interacting with your knowledge base. This information empowers you to understand your audience better.
Furthermore, the Dashboard is an invaluable resource for managing your resources. It provides a detailed breakdown of storage usage for your Drive, which is critical for maintaining media files efficiently. Additionally, it also tracks the total number of broken links in your articles, allowing you to promptly address content quality issues.
In terms of the Reader's experience, the Dashboard records the number of searches that didn't yield results. This data is vital for suggesting areas where Contributors can enhance the knowledge base by including relevant articles.
In conclusion, the Document360 Dashboard is your indispensable tool for ensuring the efficiency, responsiveness, and health of your knowledge base.
An intuitive knowledge base software to easily add your content and integrate it with any application. Give Document360 a try!
GET STARTED