3 Crucial Disadvantages to HelpNDoc Help Authoring Tool
HelpNDoc is an example of a Help Authoring Tool used by technical writers to create software documentation. It's typically aimed at customers who are at least proficient in programming, and comfortable using tools that are more on the technical side.
HelpNDoc costs $282 (as of February 2019) for the full ad-free version of HelpNDoc. There is also a free version with banner ads if you want the software for personal use. The standard price entitles you to free updates of HelpNDoc and high-quality customer support for one year after purchase.
When you choose HelpNDoc, you download the software to your desktop as an on-site installation like MadCap Flare or Adobe RoboHelp, so it's not a Software as a Service (SaaS) solution. Nevertheless, it's a more streamlined Help Authoring Tool than solutions like Flare since it offers a more focused set of functionality.
We'll now go into the important features that you might find are missing if you choose HelpNDoc for your documentation.
1. A lack of support for non-Windows Operating Systems
First of all, HelpNDoc is only available on a Windows Operating System. It's specially designed to work well within the Microsoft and Windows ecosystem, and integrate with Microsoft development tools like Microsoft HTML Help Workshop. HelpNDoc can generate. CHM files (compiled HTML files) which are specific to Windows applications.
If you require your Help Authoring Tool to work on a Mac or Linux OS, then you will need to consider choosing another tool. There is no way to make HelpNDoc work on any system other than Windows. This won't be a problem if your whole company uses Windows, but if you use HelpNDoc and want to collaborate with other writers they may not be using a compatible system. The same applies if you want to use your own toolchain outside the Microsoft ecosystem.
As a result of this Windows focus, HelpNDoc is also designed more to look like a traditional Microsoft Word interface and uses the horizontal ribbon design. Overall, it has a Windows-95 era look and feel. For traditional Windows users, this design will probably be very easy to use. For users from other backgrounds, the design may not quite be in keeping with other software tools they are used to.
Documenting, storing, and sharing technical manuals made easy.
Book a Demo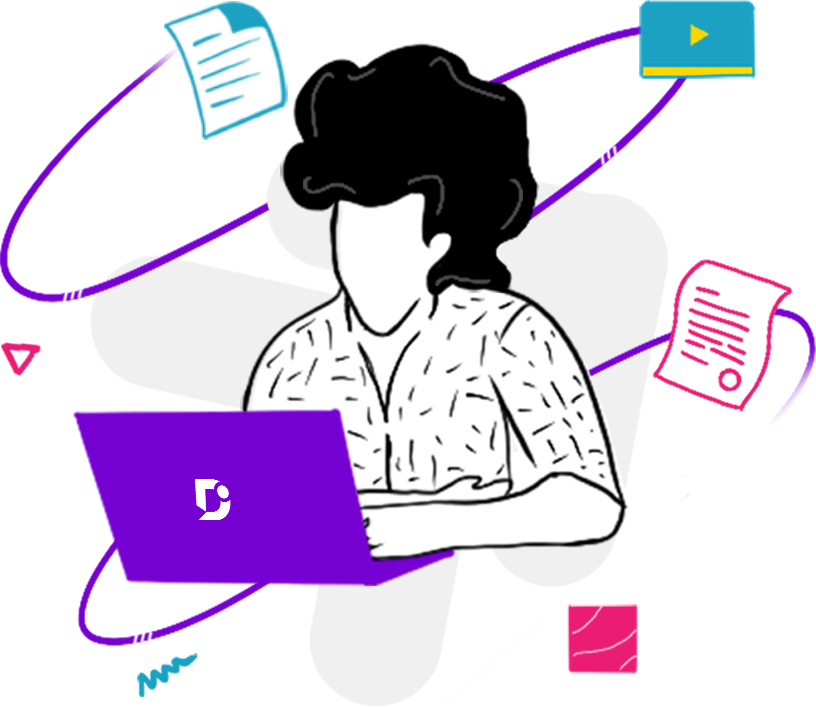 2. It lacks a modern User Interface
HelpNDoc allows you to single source your documentation for a number of different formats and outputs. This means you manage your content in a centralised database, which is housed in HelpNDoc. Your documentation files are platform-independent until you choose to output them to a particular format.
As we mentioned earlier, HelpNDoc can output compiled CHM help files for desktop Windows applications. It also supports online HTML documentation for a website, printable PDF or Word documentation, and can output to ePUB and Kindle.
It displays code samples in different languages: C/C++, Delphi/Pascal, Fortran 90⁄95, PowerBASIC and Visual Basic. HelpNDoc is designed for developers and you can use the script editor to automate repetitive tasks.
As a result of its close resemblance to Microsoft Word and developer-focus, HelpNDoc does lack a modern User Interface that you would normally find in SaaS solutions like Document360. Also, it does not produce a user-friendly website out of your documentation – developing and deploying a live site will still be your job.
In HelpNDoc, you cannot fully customise your HTML files to conform to your brand guideline. You must instead choose from a more limited colour palette included in the system. If you want a more customised design for your site, then you will need to code it yourself. And while HelpNDoc produces the code for your website, the company does not host the site for you.
Your site will need to be hosted on your own servers, and you'll have to edit and regenerate the new files within HelpNDoc every time you need to update your documentation.
3. A lack of support for structured content
While you can single source your content, HelpNDoc does not support structured content like XML or DITA. HelpNDoc is aimed at producing a much smaller amount of documentation than you would in a tool like Flare. The content in HelpNDoc is not marked up with metadata that can tell you what the content is for. You can only structure your content down to the topic level and no further, which may be restrictive when managing large amounts of documentation. You are limited to creating one set of content in HelpNDoc, and the platform converts your documentation into your preferred formats.
Generally, topic-based authoring means that your content pages are treated as individual topics that should be reusable in any order. However, it's often useful to have different pages interlinked in a structured way if the topic is particularly complicated, and HelpNDoc is restrictive in this sense.
HelpNDoc uses the concept of variables which are place-holders for textual or visual content. These can be placed anywhere in your documentation so you can update particular words, phrases, paragraphs or images in bulk.
In Document360, you can write your documentation in Markdown which means you can transfer your documentation to different platforms that support Markdown. Your Markdown documentation is styled using simple markup that is contained within the text itself. This has many advantages including being faster to work in than coding your style in HTML, or even using a WYSIWYG editor.
Sign up for your 14-day free trial with Document360 now
Get Started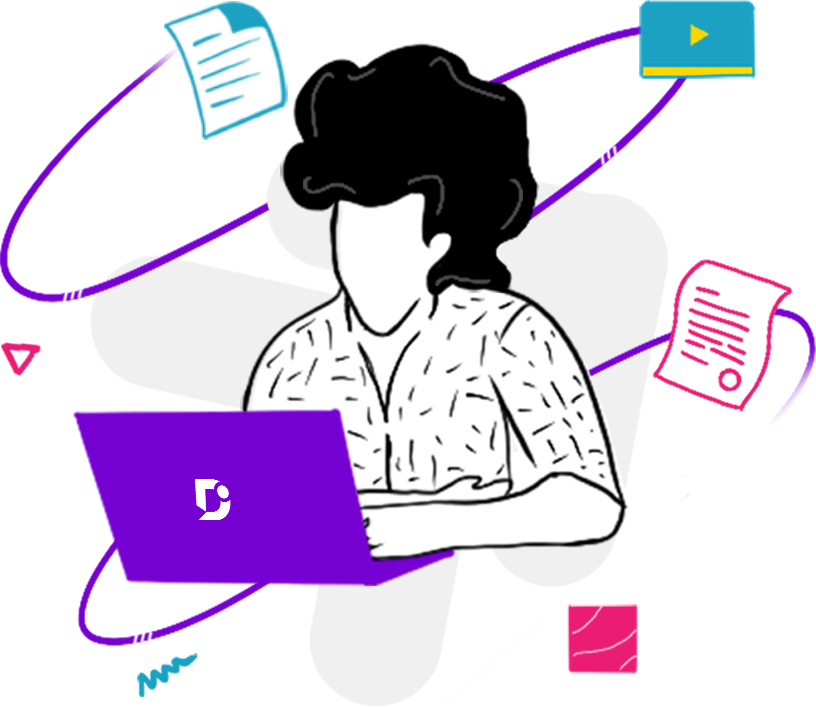 Over to you!
HelpNDoc is a good choice of Help Authoring Tool if you have a very specific project you want to complete that is Windows-related. HelpNDoc also has a free version available if you want to use the software for personal projects.
On the other hand, if you want to produce a very professional-looking knowledge base, then Document360 is a better choice than HelpNDoc. Document360 works well if you already have a website for your company, and you want to produce a separate knowledge base for your documentation.
Document360 also has a dedicated writing and editing workflow for multiple users to collaborate on the documentation. The software is built on a powerful CMS (Content Management System) that your users can access through an internet-connected browser, which means that your technical writers can update your documentation on the fly – from anywhere.
HelpNDoc works better if you have people with development skills working on your documentation and who have access to the Windows desktop installation. Otherwise, it might represent a more significant learning curve than you have time for, and you won't be able to update your documentation whenever you want.
Document360 is usable right away by users with no development experience. Sign up for a free Document360 trial to see if our solution meets your needs.