Product management is by no means an easy occupation. There are many moving parts that you must keep track of and many parties rely on your contribution for delivering successful products. For companies such as SaaS companies, there is no business without the product. The product is the lifeblood of the company, which will attract customers and keep them, enabling your business to grow.
To help you develop and build your product, product managers must take advantage of documentation. This documentation comes in all shapes and formats and helps teams communicate with one another asynchronously. When team members have a question, they can simply consult the documentation to find out about the product manager's plans for the product.
In order to achieve a successful product launch, you must write down your ideas and share them with other stakeholders. Communication is key when developing a product and keeps all of your teams aligned. Software products in particular require detailed documentation that explains the requirements and processes of product development to a wider audience.
What is Product Management Documentation?
Product management documentation is any information about a product captured in written form. It can be either internal to a company's product team or external to the product's customers. Product managers are typically the ones writing and distributing this type of documentation but you may have contributions from other teams.
Product management documentation includes information about your app, how it works, and your vision for its distribution. It details information about the market in which your app will be sold and the users who are intended for your product, as well as insights into your competitors.
Essentially, anything to do with your product is included in your product management documentation. It's used to keep your product management efforts focused and assures that your teams are on the same page when it comes to your product. It's intended to be shared by anyone involved in the product management process to make sure your efforts are aligned.
Interested in Document360 Knowledge base? Schedule a demo with one of our experts
Book A Demo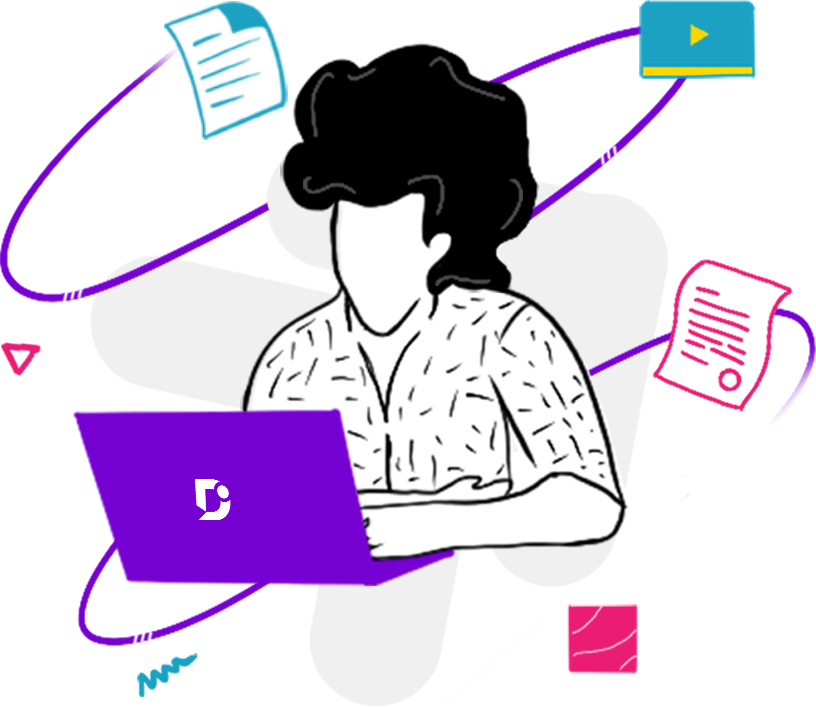 Why is Product Management Documentation Important?
Product management documentation is crucial for ensuring clear communication, planning, tracking progress, collaboration, and continuous improvement. There are all sorts of reasons why you might want to take the time to document product management. Here are some reasons
To Create a Product Vision
You can't achieve your goals if you don't know where you're going. Clearly defining your product vision is an important part of your product management documentation, which means explicitly articulating what you want your product to do and how it will help people. This helps ensure that everyone on your team is working towards a common goal to develop a product that is actually successful.
The product vision may change over time as you become clearer on what sort of product you want to create, but it remains a guide for every team to follow when making decisions that affect the outcome of the product. Being clear on your final product will make you excited as you move closer to achieving this goal.
Helpful for Planning
When you document your product requirements this assists with planning and scheduling your activities. It's possible to break your product development down into phases and assign appropriate departments to tasks, such as design, engineering, and so on. Everyone knows what they should be responsible for so delegation becomes possible.
Documentation can let you know when you are falling behind in your schedule and help you coordinate teams more effectively so you can make up for a lost time. The product manager is responsible for ensuring that all the aspects of the project remain in the air and documentation can be used to deflect many potential questions.
Also Read: How to Create Project Documentation with Examples & Benefits
Ensures Timely Execution
When team members have the appropriate documentation to work from this speeds up the time it takes to launch. Records of product specifications, user requirements, and product aims can help your team make faster decisions that will move the product development process forwards.
Being able to consult the documentation means employees spend less time asking around or bombarding the product manager with questions. Teams can progress faster with their work because the documentation exists to help them.
Keep Things Simple and Transparent
When you document the requirements and processes of your product management plan, you create a much higher level of transparency for your team. Assumptions are clearly articulated which makes it much easier to work together and communicate. Decisions that are made without the rest of the team present can be recorded and made explicit in your documentation, enabling team members to catch up at an appropriate time.
Documentation is naturally the tool that makes the product manager's life easier. Every team member knows what's going on in the rest of the product management process and this means they can make their own contribution much more easily.
Fulfilling Customers' Needs
When you document your requirements you increase the chance that you are on the right path toward fulfilling customers' needs. Documents like the market-requirements documents ensure that there is a real need for your product and that customers in the real world will benefit from it.
Getting closer to your customer results in a product that is much more successful and more likely to outcompete the solutions offered by your competitors. In the product management documentation, real customers have actually contributed their wants and needs which makes it an invaluable resource for product management teams.
Also Check, 3 Best Product Documentation Tools in 2023:
8 Important Types of Documentation for Product Managers
Here are the eight best documentation types for product managers to use when building successful products.
1. Product Strategy & Vision
The product strategy and vision document creates an image of the product and how you will strive to get there. This document will likely be iterated on many times as your vision changes of the product you want to build and the requirements you want it to fulfill. The product vision is important because it tells you what you are working towards, the features you want it to have, and the problems you want it to solve.
The product strategy and vision guide your team toward creating a product that will succeed. Team members can refer to it whenever they have disagreements about the direction of the product which will reinforce the original vision. Everyone working on the product will know where they are going which speeds up the time it takes to achieve the best results.
2. Road mapping document
A road mapping document tells you the steps you need to go through to achieve your goal of creating an amazing product. Your roadmap is a timeline of all the phases you need to travel through with corresponding activities that help your team to collaborate on product management. Your roadmap tells you who is responsible for what so you can accurately plan your time and overcome potential hurdles.
Your roadmap can contain deadlines and goals so teams know when they have to complete the development of each feature. Coordination is possible when you create a timeline of development that smooths out the whole product management process. A product roadmap tells you whether your goals are realistic and achievable.
3. Customer Journey Map
Your team will need to understand the interactions that the customer is going to have with your product. Mapping the customer journey is a powerful way to create a visual representation, from the moment they purchase your product all the way through to them becoming a power user.
This document helps your engineering team to create a product that fulfills expectations. Creators can understand how the product will be used in the real world and be able to anticipate problems with using the product's features. It helps product management teams explain the functions of the software to management and other stakeholders who are overseeing the project.
4. User/buyer Personas
Most software products are being created with a real person in mind – if they're not, you're going to have a real problem on your hands. A user or buyer persona tells you the person that the product will exist to help, and include mention of the specific problem or problems that the user is facing which can be solved by your product.
The user persona is a detailed description and biography of the person being targeted by your product, and it's highly likely you will have more than one. You may interview real customers or send out surveys to potential buyers. You need to thoroughly understand your buyer in order to create a product that will fit their needs.
5. Competitive Analysis
A competitive analysis is just what it says – it is a detailed breakdown of all the products offered by your competitors, including their market share and respective pros and cons. In order to build a successful product you need to keep one eye on the competition, which will help you appreciate how your own product is superior and this will help with marketing materials later down the line.
You'll want to know things like exactly how many customers your competitor's product has, how long they have been present in the market, the cost of their solution, features and many more things besides. You need to understand exactly what you are up against in order to be able to build a solution that users will choose over others.
6. Go-to-market Strategy
Your go-to-market strategy is a plan for releasing the product and preparing it for launch. Multiple teams are likely to be involved in creating your GTM strategy since it includes a sales strategy and marketing plan. Your GTM strategy indicates the appropriate time to launch the product in the market, making sure you are not too early or too late, enabling you to release your product with precision to maximize your chances of success.
Your go-to-market strategy tells you how you will appeal to a mass audience and outlines how you will arouse their interest. It helps your team to understand how your product under development is the solution to your potential customer's problem and is superior to your competitors.
Also read: How To Create an Effective Sales Enablement Strategy
7. Market-requirements Document (MRD)
Your market requirements document defines the need that the market has for your product. You have to have a reason for it to exist, or your product will fail. This means you need to conduct market research and capture your findings in your market requirements document so your team understands the true purpose of your product.
Your market requirements document is documentation that your team will refer back to again and again, to ensure the product is being developed in alignment with the requirements of the market. Note that these requirements may change, and many products aren't successful because they are released too early or late in relation to the needs of the market.
8. Product-requirements Document (PRD)
Your product requirements document goes hand in hand with the need and conditions captured in the market requirements document. It makes explicit how your product is going to solve the problems and meet the needs discovered in the previous document. Your product requirements document gives your product a purpose and helps the development team build a successful product.
Potential customers will no doubt have a pain point that needs to be cured by your product, and the PRD will contain a list of features in order of priority that will be utilized in the user stories. As the title says, the requirements of the product will be included in the PRD which will function as something of a plan for the development team when moving towards a final product.
An intuitive knowledge base software to easily add your content and integrate it with any application. Give Document360 a try!
GET STARTED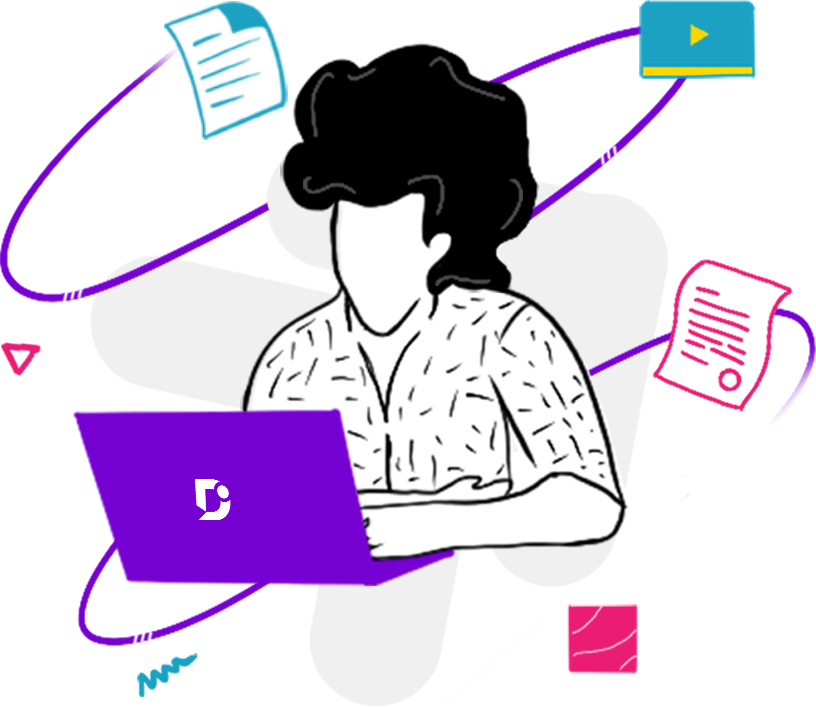 Wrapping Up
Any effective product manager will want to make use of at least these eight product management documents to help align that team and propel them closer to a vision of success. With the help of tools like Document360, product managers can create adequate product management documentation, streamline their documentation process and easily collaborate with their team members.
Product management documentation makes your assumptions clear and ensures that your team can build a product that actually works. Gaining a clear idea of your users is also essential as these are the people that the product manager role exists to serve. No product will be successful if users don't enjoy using it and product management documentation ensures that you are on track.