How Customer Support Tools for Social Media Can Take Your Customer Experience to the Next Level
There's no doubt about it, social media is booming! And it continues to grow. Did you know that by 2021 it's estimated that there will be 3.02 billion worldwide active social media users a month? That's a third of the world's population!
Whatever takes your fancy – Facebook, Instagram,Twitter, LinkedIn, Snapchat and more – there's something for everyone. In 2018 the average internet user spent over 2 hours of their day looking at their social media feeds and engaging with friends and brands alike, and this number continues to grow with each passing year.
You can't deny that social media has changed the way we live and how we do business. The days of fulfilling your online presence with just a well-functioning website are gone! Users now expect businesses to cover most (if not all) social media platforms, so they can stay up-to-date with news, products and special offers. 
Social Media to the Rescue
As social media has become a prevalent form of marketing for any modern company to have, it has also naturally become an efficient form of communication between businesses and their customers. Remember customer helplines, long waits and distorted hold music? Unfortunately we do too! So we're thankful to see social media fill a long-empty gap.
In February 2019, up to 57% of consumers admitted to reaching out to brands over social media to simply ask a question, while 45% of consumers admitted to using social media raise an issue with a product of service. – SproutSocial
Something that used to be considered a hassle is now possible at the click of a button, and so effective online customer service has never been more important to a business. No one likes waiting, and if consumers are stuck on phone lines during fixed hours, or their emails take over a week to be answered, they may not come back.
The bottom line is, if you're not utilising social media for your customer support, you could very easily lose customers who don't feel the quality of the service you provide is worth the effort of purchasing your services at all.
Delivering high-quality customer support through your social media is ultimately an asset to your business. Engaging customer support that's reliable and trustworthy incentivises consumers to purchase from you again and again! And happy customers mean good online reviews and positive word-of-mouth. 21% of consumers are more likely to buy from brands who they can reach out to on social media, and the quality of the support they receive is often on display for the world to see. This means your customer support is an essential form of brand building and even the smallest slip up could cause a social media frenzy (and if you're unlucky, the media will pick it up). Check out these social media customer service mistakes and make a note of them for future reference of what not to do.
But if you're feeling overwhelmed over how your business could possibly manage their social media support effectively – without accidently tarnishing your companies reputation – have no fear as there are many customer support tools for social media that can help you.
We understand that searching for "customer support tools" online can bring up a lot of results, and it's important to find the best fit for your business. So we've put together a list of 5 effective customer support tools for social media and how to get the most of out them:
SproutSocial is an all-encompassing social media management platform that can help you to manage your outgoing communications effectively, building lasting relationships with your users and uses a detailed reporting dashboard to give you a better idea of who your followers are and how to communicate with in the best way possible.
Sprout also allows team members to collaborate with each other through their dashboard. This allows users to delegate customer support communications, assign tasks and handover conversations where necessary.
Another benefit of SproutSocial is its ability to integrate with other popular business tools such as CRM platforms (Salesforce, HubSpot, etc) and customer support services (ZenDesk), which enables social media interactions to be recorded in customer files and help desk tickets to be created and picked up within usual processes.
If you're looking for detailed insights into your customer service and seamless integration, SproutSocial might be the best tool for your business!
Best For: Enterprise
Hootsuite is a popular tool for managing your social media across multiple channels which benefits from an easy-to-look-at dashboard so you'll never miss a beat. Within a single dashboard you can view and customise up to 50+ social profiles and watch users engage with your brand in real time. With CRM integrations available, you can create a seamless customer service experience.
Hootsuite also offers creation of teams which can be managed through different permission levels, and allows you to view their audit trails and efficiency levels – i.e. how many touch points it takes to resolve a customer query and their overall satisfaction levels.
If you're looking for an all-in-one customer support tool for social media, Hootsuite is a good place to start!
Best For: SMEs
One of the many benefits of SparkCentral is its well thought out UI and ability to send all social media customer service queries into a single feed for your team to manage. You can easily assign messages to specific members of you team to create a seamless and efficient experience for your customers.
Another great feature is the ability to tag and segment customers into categories. SparkCentral stores the full conversation history of your customers, so if they come back on multiple occasions it's easy for your team to understand their challenges and offer them the best solutions possible.
If you're managing a high volume of customer service queries online, SparkCentral makes it easy to manage and navigate with a clean interface and well organised overall platform.
Best For: eCommerce/Retail 
Agorapulse uses and inbox system to manage all your social media engagements in one central location, and the wonderful thing about this is the ability to create a bespoke inbox experience based on your needs. The automated inbox assistant allows for you to set rules, set alerts, and create workflows to deal with messages and comments swiftly and professionally. This means you never have to worry about feeling overwhelmed by a messy inbox or a sudden influx of messages. And with team management, everything is automatically managed and where it needs to be.
Agorapulse also offers the added benefit of detailed reporting on your customer service, per team member, so you can continuously look to improve response times and overall satisfaction.
If you're managing a number of different channels across brands and sub-brands, the automation feature of Agorapulse makes this choice a no brainer!
Best For: Agencies
Sign up for your 14-day free trial with Document360 now
Get Started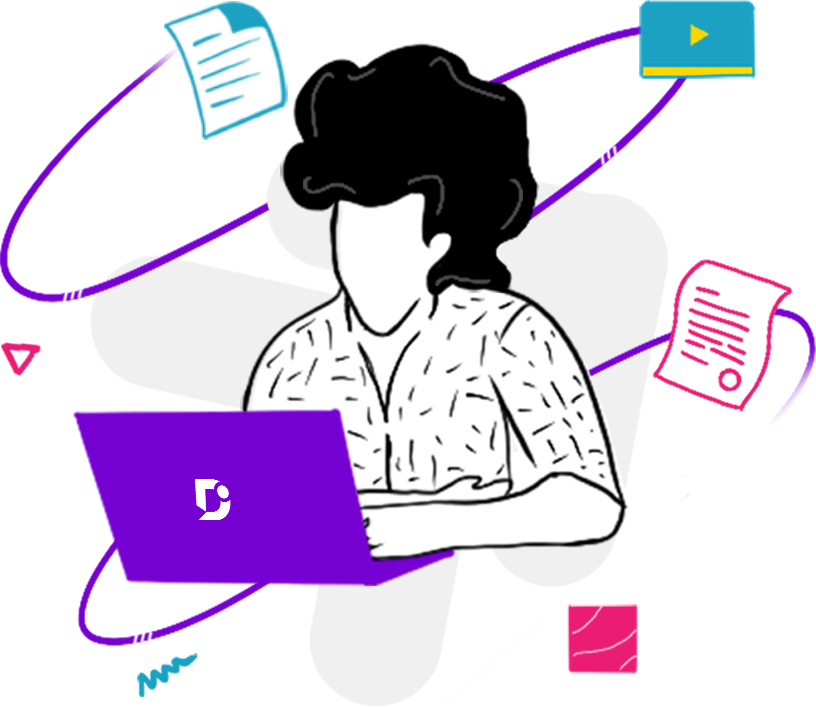 Optimising your social media for customer support is essential. Without it, you risk consumers turning their backs on you in favour of competitors with a highly-regarded online customer service presence, and you risk tarnishing your brand too. Customer support tools for social media help take the headache out of managing several social media channels at one time and allows you o streamline the process of managing queries.
There is no substitute for good customer service. Even when a consumer has a bad experience with a product or service, a positive customer service experience is often all that is needed to retain their business for future services and establish trust between the user and the brand,
And it's important to remember customer support isn't all doom and gloom! 34% of users reach out to brands through social media to commend them on their products and services, which offers a fantastic and unique platform to engage and build one-on-one relationships with consumers that make them feel recognised and appreciated. Just another reason to find and invest in the best customer support tools for your business!
Also Read: Top 8 ECommerce Customer Service Best Practices to Follow