"A positive onboarding process for new employees can increase new recruit retention by 82%."
What does these statistics entail?
It means that first impressions are critical on your new hire's first day.
Furthermore, these statistics are significant when employees change their career path frequently due to the lack of job satisfaction, which have now become the norm. It highlights another, more fundamental aspect, though: what defines an excellent onboarding process for new employees?
To begin with, new hires should focus primarily on how to best perform the responsibilities of their new roles and not on potential administrative complications.
As a result, no employee onboarding procedure would be complete without the onboarding documentation, which is an essential component of the process.
How can we then make sure that new hires have all the knowledge they require to be successful in their new position?
Today, we'll dig deeper into this question.
What is Onboarding Documentation?
Onboarding documentation represents the tools, methods, rules, procedures, and other proprietary information used by the organization to shape the corporate culture and departmental responsibilities.
New hire onboarding documentation from Valve
The key difference between onboarding documentation and conventional new hire paperwork is that new hires' paperwork is filled out upon being hired. Whereas, well-structured onboarding documentation helps new employees understand what's expected of them and how they fit into the overall structure of the organization. It also helps them feel comfortable and appreciated right from the start.
The two consequently frequently cross paths in one way or another.
We've listed four categories of onboarding documents below that you'll probably run into as you adjust to your new role. You will probably encounter these whether they are digital or printed.
The 4 Crucial Documents for New Hires
The goal of onboarding documents is to help new employees read and comprehend the conditions and obligations of their new position within the organization. Typically, they are mandated both by law and by contract.
Top four categories of HR onboarding forms:
1. Employment legal documents specific to each country
Different countries require different legal documents from their employees upon hiring. You should include information for legal forms for contractors and other non-permanent employees somewhere in the onboarding documentation. Even though these documents differ by country, they usually meet employment essentials, like:
Taxes
Healthcare
Working hours
Salary information
Tax Document
Employment eligibility form
2. Job-specific documents
Common supporting documents including a resume, a cover letter, educational transcripts, and writing samples are requested throughout the job application and hiring process.
Job offer letter
Employment contract form
Form outline goals and responsibilities for the role.
Job offer letter stands as an overview of the new position. They formally extend the job offer, but usually include a welcome message, starting date, and next steps for new hires.
As for the administrative details, you'll find an employment contract form. If employees have an issue with working hours, salary, holidays, position duties, compliances,company policies, and contract renewal and termination guidelines, they can always refer to employment contracts.
You can also share information not broken in the job offer letter or employment contract with company policies, procedures, and expectations.
3. Organization's internal documents
The aim of internal documentation is to know the process of getting your company's knowledge all in one place. The internal documents refer to company-specific materials to help new hires understand the structure, culture, and expectations within the organization.
Organizational policies from Data Viz Pro
Employee Handbook: An employee handbook provides general guidelines about the company policies, procedures, culture, and values. It also helps the company with any legal procedures.
A copy of your organizational chart: An organization chart is a diagram that displays a hierarchy in the organization with all the detailed roles, responsibilities, and relationships between individuals within an organization.
Workplace hybridization: Employees can choose how and where they work, and they have autonomy
Policies evaluation forms: Evaluation forms help managers evaluate the strengths, capabilities and progress of new hires and employees alike.
Documents that describe the company's culture, mission, and values: It is a document that showcases a positive image of the company attracting the best candidates while hiring.
4. Payroll and benefits documents
This document contains employees personal information, employment information, timesheets, pay information and tax documents. You may find these fall into more than one of the categories listed below.
Information an employee pay and compensation plans
It is a complete package with detailed information of the employees' wages, salaries, benefits, and terms of payment.
Pension and retirement documentation
Documents may include social security card, birth certificate, proof of your age, passport size photographs, and a full list of address and identity proof documents.
As the name suggests, paid leave policies are regulations that extend job protection and paid time off to workers for certain situations like a vacation, sickness, maternity, grief, etc.
An intuitive internal knowledge base software to easily add your content and integrate it with any application. Give Document360 a try!
GET STARTED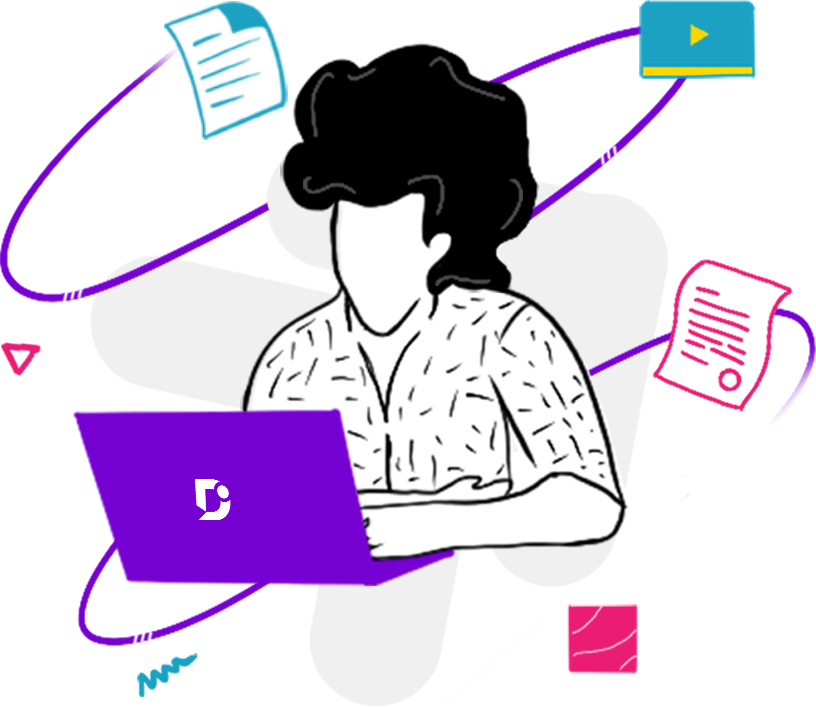 How to Create Onboarding Documentation?
To create effective and comprehensive onboarding documentation, there are a number of onboarding best practices you should keep in mind before creating your onboarding documents and designing your onboarding paperwork process.
Let's check one by one:
1. Add actionable task to the documents
The First step in your onboarding process should include a mixture of actionable tasks an employee needs to sign, read, and do. This step needs to be as interactive as possible. The document should also be concrete, not abstract.
If it takes too long to read, re-consider it with a shorter and simpler way. While lengthy action items might look informative, they are often more confusing and unproductive. That being said, be sure to add supplementary information that's important to the employee's understanding.
2. Make interactive documents between HR and New Hire
According to a report by Gallup, just 12% of employees strongly agree that their organization does a stellar job of onboarding new employees. Apart from a welcome gift, the documents must be interactive with all the clear policies to avoid any conflicts later. Try to gather all the documents the new hire has to fill out on their first day, so that the crucial things are checked.
3. Encompass documentation about your company's culture and norms
In a study by Aberdeen Group, HR professionals and management teams estimated 66% of companies reported higher success with assimilation to the company culture with a structured onboarding program. With documentation you can express goals through values and beliefs and guides through shared assumptions and group norms. The document can be observed by all the employees and stands as the handbook of your company culture.
4. Include any collaborative resources that your new hire may require
In the beginning, new hires will have a lot of questions about their new job and the company as everything will be unknown to them. A new hire may experience anxiety because of this, but it can be alleviated by following these steps to make things easy to them :
Create a welcome packet
Assign a onboarding buddy
Leverage the right technology
Also Read: 15 Steps to Create a Runbook for your Team
5. Include a glossary of organization terminology
If you're new to the business world, you must be aware that organizations use a range of organizational terminology in their official titles, union, and association. Here are a few examples: CSR, GDP, KPI, OPEX, or SWOT, among others.
6. Include cheat sheet for communication with line managers
The cheat sheet offers communication tips for technologists, engineers, and information workers. Communicating effectively means not just speaking well, but listening well, too. Being a line manager, an effective cheat sheet will help you build strong working relationships with clients and customers, team members, and internal customers.
7. Include training materials for self-learn
Provide necessary training for the new hire on their new roles and responsibilities. If provided with the right resources, self-learning is an approach where the individual makes the effort to identify their own learning needs, set learning goals, and evaluate their own knowledge. Make sure that you set realistic goals for the employees by emphasizing providing training materials for self-learn.
Also read: Ultimate Guide to Creating a Training Manuals
8. Consider using an online documentation tool to create and publish documents.
Till now you must have realized that, to get the best user experience for your software, you need to invest in the right documentation tool in order to host your documentation. Clients or users need straightforward instructions while creating and publishing documents. This is where Document360 to drive, onboarding experience for new hires, remote onboarding with open access to your organization's collective knowledge.
For one thing, your new hires will be better prepared to handle their new responsibilities as they develop and become more complex.
By ensuring that your new hires get off to a good start, you'll prepare them for meteoric rise as resourceful members of your team. The more productive your employees are from the beginning, the more productive your entire organization will be.
Document360's internal knowledge base software enables your company to organize all of its onboarding materials in a single location that can be accessed by all or enable restricted access. Get started with Document360 and see how it could indeed help with optimizing, scaling and improving employee onboarding.
Conclusion
Onboarding is a never-ending process as employees adapt to your culture and add their unique contributions to it. This process has become a cornerstone of the overall talent management strategy.
Take this process as a journey and if you have a roadmap, you can find the route that will help you get there the quickest. Documenting all the tasks needed to complete the process can help you see where steps can be automated and streamlined.
But you need to know how to read a map to know where you're going and how to write the onboarding documentation to get everything laid out in front of you.
When your onboarding process is alive and thriving, you're giving your new employees the help they need to start adding value to the company.
Interested in the Document360 ? Schedule a demo with one of our experts
Book A Demo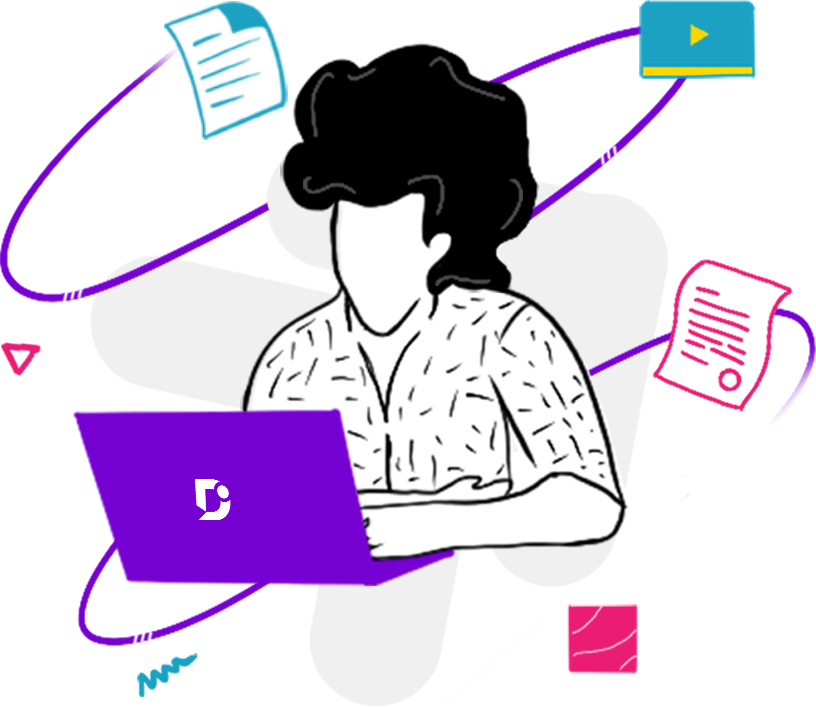 Frequently Asked Questions
To help new employees integrate into their new roles and the organization, onboarding documentation provides information about the organization, its culture, policies, procedures, and job responsibilities.

Onboarding documentation should be prepared by researching company culture, policies, procedures, and job expectations. Include visuals and links to organize the information. Make the document available to new employees, and review and update it regularly.

The 5 C's of onboarding are Compliance (policies and regulations), Clarification (job expectations), Culture (values and norms), Connection (networking and relationship building), and Check-back (feedback and ongoing support).