Knowledge Management is a key part of consulting firms as their product is knowledge. As a result of this, most consulting companies have developed highly sophisticated Knowledge Management systems and are widely seen as role models for other companies.
What is Knowledge Management?

Knowledge Management is the process of transforming information and intellectual assets into long-term value for an organization's clients and employees. The central aim of Knowledge Management is to get the right information to the right people at the right time, to help people share productivity and insights, and to improve the productivity of teams.

When we talk about knowledge, we need to distinguish between two types:




Explicit knowledge relates to the capture and storage of physical data and information in specific formats, and needs to be managed using effective document management systems that enable people to find what they need.

Tacit knowledge can be managed in a number of different ways. Since there is a large amount of critical knowledge held in the heads of people, it can't all be captured in documents or systems. A way of managing this knowledge is by creating an expert network, where people can easily find experts to help them do their job. That's just how Mckinsey operates, which we'll talk about in the next section.
Also Read: Implicit Knowledge: What It Is, Benefits, How To Capture & Share It
Personalization strategies

Part of Mckinsey's mission statement is:
"'As a firm, and as individuals, we are driven to be the best, to develop unrivaled knowledge and to convey that knowledge to every client, every time."

Mckinsey also states:
"Our work is founded on a rigorous understanding of every client's institutional context, sector dynamics, and macroeconomic environment. For this reason, we invest more than $600 million of our firm's resources annually in knowledge development, learning and capability building. We study markets, trends, and emerging best practices, in every industry and region, locally and globally. Our investment in knowledge also helps advance the practice of management."
Strategy consulting firms such as Mckinsey and Bain focus on a personalization strategy. They create dialogues between individuals, not objects in a database. Knowledge is transferred through brainstorming sessions and one-to-one conversations.

To make their personalization strategies effective, companies like Bain invest heavily in building networks of people. Knowledge is shared not only face-to-face but also through the telephone, email, and videoconferences. Mckinsey fosters its networks by supporting a culture in which consultants are expected to return phone calls to colleagues very quickly, by transferring people between offices, by creating directories of experts, and using "consulting directors" to assist teams.

Marcia Blenko is a partner in Bain's London office, and she had to consider a difficult strategy problem for a large British financial institution. The client desired Bain to help it expand through offering new products and services – the project required geographic and product-line expertise, a broad understanding of the industry and creative thinking.

Blenko knew several partners with relevant expertise for this particular project. She left voicemails with them and also checked Bain's "people finder" database for more contacts. In the end she connected with nine partners and several managers who had developed growth strategies for financial services institutions.
Codification strategies

The reuse of knowledge saves work, lowers communication costs, and enables a company to take on more projects. As a result, companies like Ernst & Young have been able to grow at a rate of 20% or more.

Ernst & Young have pursued a codification strategy for their Knowledge Management efforts – they have devised elaborate ways to codify, store, and reuse knowledge. Knowledge is codified using a "people to documents" approach: knowledge is extracted from the person who developed it, made independent of that person and reused for various purposes.

This approach allows many people to search for and retrieve codified knowledge without having to contact the person who originally developed it. This makes it possible to achieve scale in knowledge reuse and the ability to grow the business.
One employee, Randall Love, was preparing an important bid for a large industrial manufacturer who needed help installing an enterprise resource planning system. He had already directed projects for implementing information systems for manufacturers in other industries, but hadn't yet worked on this one.

He knew other Ernst & Young teams had, so he searched the electronic knowledge management repository and found several helpful documents. There were several presentations on the industry, documents containing previously developed solutions, and value propositions that helped him estimate how much the client would save by implementing the project.

Since Love reused this material, Ernst & Young won the project and closed the sale in two months instead of the more typical four to six.
An intuitive knowledge management software to easily add your content and integrate it with any application. Give Document360 a try!
Get Started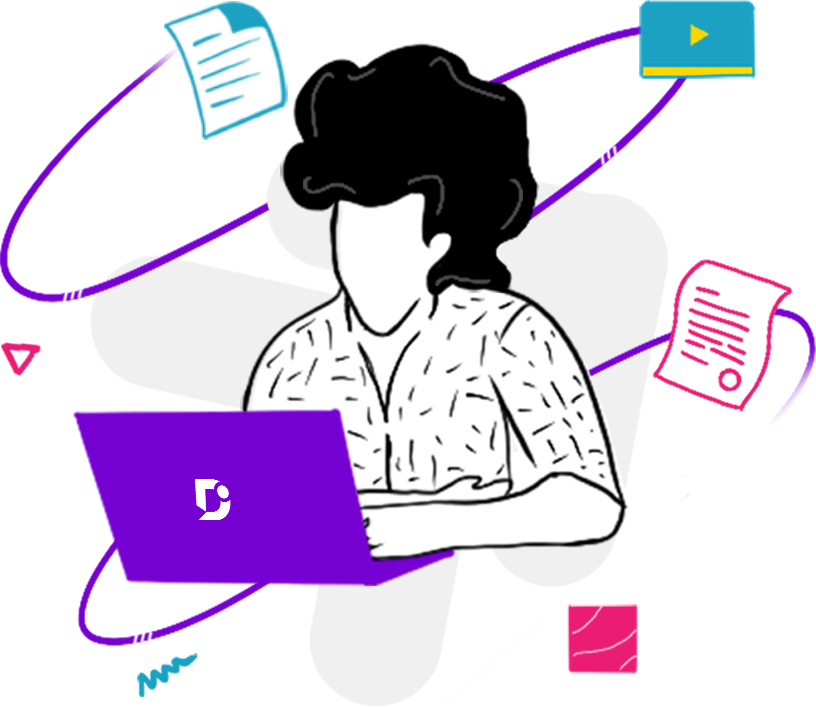 The benefits of Knowledge Management
Investing in Knowledge Management has a number of proven benefits for a company's operations.
Fosters collaboration – through knowledge platforms and a desire to share the most up-to-date information
Increases employee efficiency – shorter search times and prevents duplication of effort
Prevents loss of knowledge – knowledge is documented and remains accessible to the entire company
Improves decision making – decisions are made based on available facts and up-to-date data
Improves policy making – due to accessibility of information, subject matter experts and insights
Stimulates innovation – increased efficiency leads to more room for innovation as staff have time to consider multiple solutions to problems
Better reputation – consistency of advice and ability to respond consistently improves the company's reputation
Higher personal satisfaction – employees are more satisfied with their jobs since availability of information leads to lower frustration
Knowledge Management tools
Management consultancies like Ernst & Young, Mckinsey and Bain use a wide variety of technologies to help them implement their Knowledge Management efforts.
Intranets
An intranet is a private computer network that uses internet protocols and network connectivity to share part of an organization's operations with its employees. They are a company's own internal internet that is used to share information and promote collaboration.
An example of intranet software is Microsoft Sharepoint.
Team Spaces for Collaboration
These are collaborative workspaces designed to allow teams to share documents, libraries, schedules and files. They can conduct meetings, calls, surveys and polls. Users can store meeting minutes, reports, discussions and plans.
Examples of team space platforms include Box, Chatter by Salesforce, or Confluence by Atlassian.
Web Conferencing
Virtual meeting rooms and web conferencing are online, real-time tools that have been designed to allow participants to share presentations, applications and whiteboards during meetings. Videoconferencing technology allows two or more locations to communicate through two-way audio and video transmissions.
Examples of web conferencing software are Microsoft Teams, Slack Calls, or Zoom.
Portals
Portals are websites that provide personalized capabilities to users through customization, building blocks, and the integration of multiple sources. It can be a gateway website offering an array of services, a personalized homepage that aggregates content from different sources, or a document repository.
Repositories and Knowledge Bases
A knowledge base is one kind of repository designed to store answers or solutions to problems, and to facilitate rapid search, retrieval and reuse. As well as helping users to browse and find content, repositories can be useful in conjunction with threaded discussions. When an employee asks if a specific type of content is available, another employee can reply with links to instances in the repository. An example of knowledge base software is our own Document360.
Threaded Discussions and Enterprise Social Networks (ESNs)
Threaded discussions are tools for subscribers to carry out discussions on specific topics, with online and email posts and replies, searchable archives, and discussions grouped by threads to show the complete history of a topic.
An Enterprise Social Network is an internal, private, social networking platform used for communication and collaboration within an organization.
Examples of an Enterprise Social Network are Google Groups or Facebook Groups.
Final remarks
It requires strong leadership to choose, adapt, and implement a Knowledge Management strategy. However, management consulting firms have been leading the way for decades and they provide excellent examples for other companies to follow.
Good Knowledge Management requires the perfect combination of people and technology – and always remember that people usually require technology to communicate with one another. Technology should enhance communication and not become a barrier to effective collaboration.
An intuitive knowledge management software to easily add your content and integrate it with any application. Give Document360 a try!
Get Started