How to Outsource Your SaaS Product Documentation to Freelancers
You've created a fantastic SaaS product. It needs tweaking. It needs adjusting. But in essence, it's there and it's good. So now what?
Marketing and reaching out to prospective early customers will be on top of your to-do list after product development. In addition, the important thing you must do is to create the right product documentation (knowledge base) for your SaaS product to ensure that those using it know exactly how it's all supposed to work.
Creating a good product documentation is relatively a big task depending on the quality of the documentation. The problem is that it is not a job for which you don't have the bandwidth and as such, it always takes the back seat.
You still are working on the SaaS product itself making sure that it will be exactly as it should be, and making sure that it does exactly what you want it to do.
The Knowledge Base Software that scales with your Product
Request a demo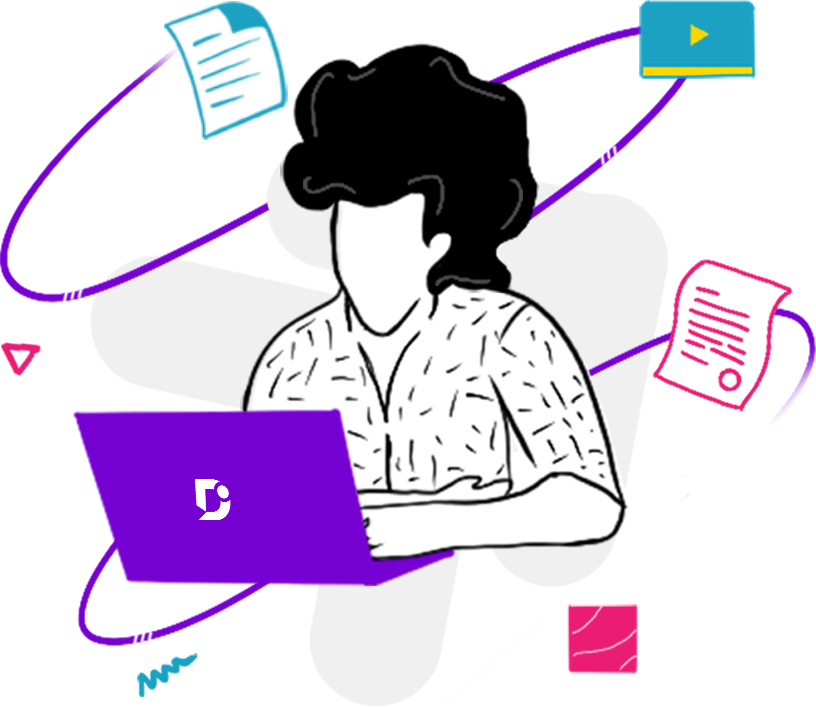 What are the options for building good product documentation?
So, what are your options? You can either wait until the product is totally ready and then start working on the product documentation or, you can outsource the documentation part of the job to someone else.
This will, in most cases, be the best course of action to address the gap of the product without documentation.
Outsource SaaS Product Documentation to a Freelancer
Symptoms when you should hire a freelancer
Although it's great to have full-time human resources and that feeling of loyalty and family that you can get from it, it is not always possible.
If you are a startup with limited resources, you might not be in a position to hire someone full time for product documentation, and at the same time, you cannot allocate your engineering resource to sit and write documentation for your SaaS product.
Also, you might already have some full-time staff in other departments like customer support, customer happiness, marketing and so on, but none of them might have the required expertise to write product documentation. If any of these scenarios sound familiar, it is best to hire a freelancer to address this shortfall.
Advantages of using a freelancer
Outsourcing to a freelancer means that your job gets priority (particularly if you set a deadline), and you are assured someone is working on it full time avoiding the no-documentation/knowledgebase scenario.
You might, for example, be able to send across a list of amendments or important information before you leave from work one evening and find that the completed document is ready for you the next morning. It saves a lot of time in between.
Over a period of time, the freelance writer will become an essential part of your team and can completely own the product documentation. They will pick up enough product knowledge and can be up to speed to keep all your documentation up to date.
Product documentation is one thing that gets neglected by majority of the SaaS product companies in the initial stages, and in some instances, it can simply kill your SaaS product.
As your SaaS product evolves, your product knowledge base/documentation will also evolve.
Simple and intuitive knowledge base software for your business needs
Learn more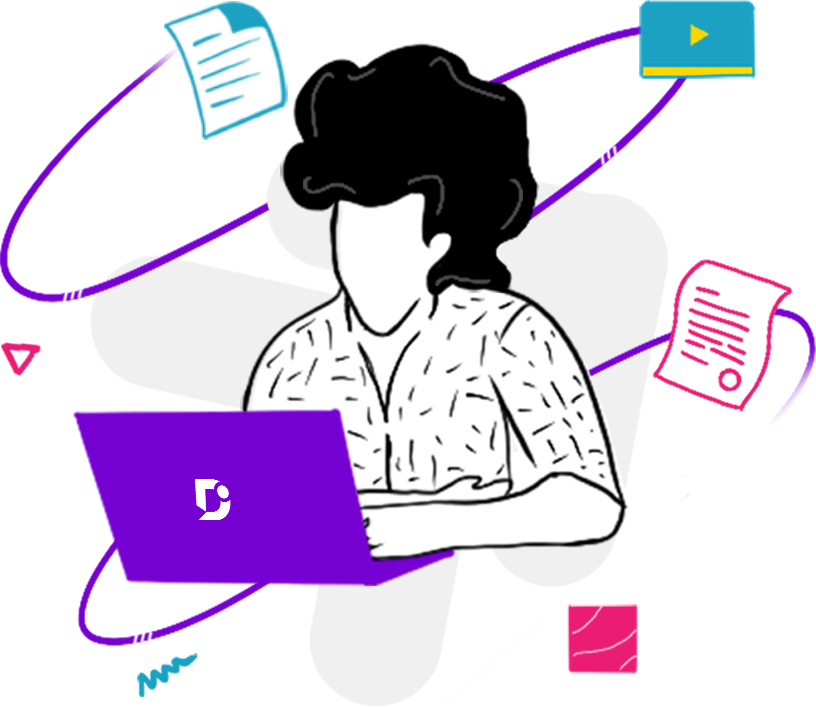 How to find good freelance technical writers?
It is essential that you find the right technical writers for the work you need to be done. This will depend on these main factors — budget, time, and personal preference.
1. Check out the writer portfolio
The first thing that you need to do is to check out your potential writers' portfolios. It will be ideal to find someone who has done relevant work for others.
Example: If your SaaS product is something to do with Event Management, try to find writers who have written about event management or something similar.
In case you can't find anyone in your industry, identify someone who has good writing, creative and research skills, and assign them a small piece of work (paid work, not a free trial) and experiment. Be prepared to move on and go past this sunk cost if it doesn't work out. It will save you plenty more resources in the future.
If you find a writer who has the right level of experience, their portfolio will show you immediately that they are able to take the information you give them about your SaaS and turn it into a technical document.
Remember, these documents need to be clear, concise and focused, but they also need to appeal to those who aren't necessarily technically minded.
2. Evaluate their technical understanding and writing skills
Within that portfolio, you're not just looking to make sure that the writer understands technical subject matter and can present it well. You also need to ensure that their spelling and grammar is perfect.
If they send you a portfolio with errors, will they be up to the job that you expect? Will they take pride in their work? Or are they just churning out the words in order to get paid? It's important to evaluate carefully.
Preferably, you would want a writer that has some knowledge of SEO. After all, it is just as important to optimize your knowledge base or documentation through SEO.
3. Get reviews and testimonials of their previous work
Reviews and testimonials are also incredibly important — finding their previous clients and seeing what they felt about working with them can give you an excellent idea of just how they work.
Do they adhere to deadlines or are they a bit more flexible with your time? How many re-writes did it take to get it perfect? Were they easy to contact and did they respond in a timely manner?
Even if a writer's work is exemplary, if they are not great to work with, it can make the whole thing a lot harder than it really needs to be.
4. Interview the writers
Once you have narrowed your search down, it's time to interview the writers. Many businesses skip this step and hire solely on what they have seen so far. However, the interview is actually essential, especially when it comes to technical writing.
After all, would you hire an employee directly after reading through their CV and references? Or would you want to find out more about them to make sure they will fit in with the team and to ensure that they really do know what they say they do? Exactly! You would have a personal interview.
It's no different when hiring a technical writer to outsource your SaaS product documentation too. Your writer needs to be able to communicate effectively, prove that they understand the work required of them.
Unlock the power of writing. Developed with love for technical writers
Get started now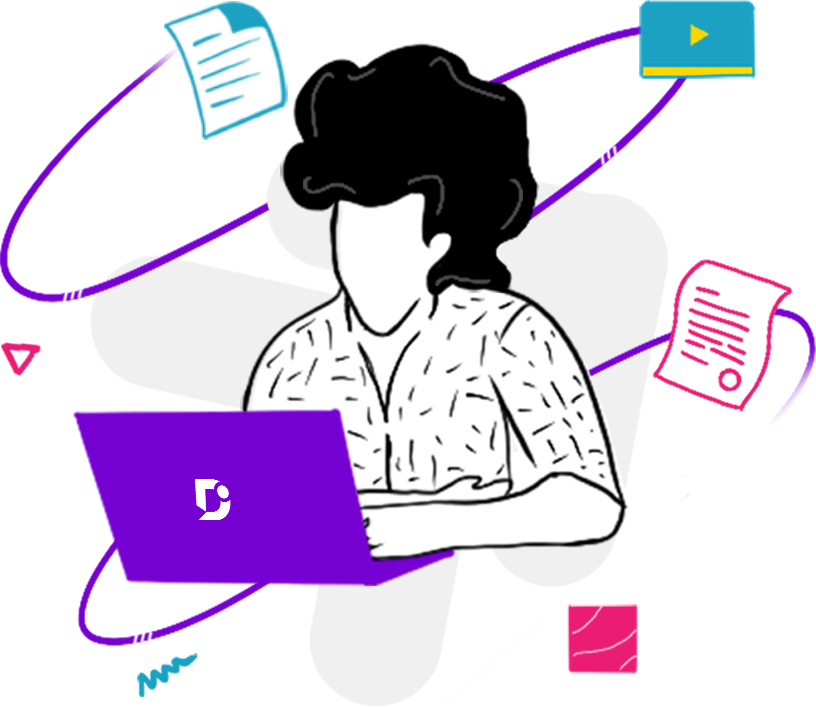 Conclusion
Writing your own SaaS documentation isn't always going to be possible due to time and expertise (at least at the early stages). Therefore, outsourcing your SaaS documentation is a viable and useful option for you.
If you take time to find the ideal freelance technical writer then your SaaS documentation will be written in the right way and will enhance the product dramatically.
Did you find this post useful? Is there something that needs additional clarification? Share your thoughts about this post by commenting in the comments section below.
Your documentation needs a tailor-made house to live in. Think about investing in kick-ass standalone knowledge base software like Document360.