The Ultimate Guide to Mobile App Customer Support [2023]
Introduction to Mobile App Customer Support
A lack of interaction with customers through the app will likely result in poor customer service on mobile devices. To put it another way, an ineffective mobile application customer support will squander the money invested in advertising and app development.
Many people question, "What constitutes a successful mobile app when it comes to the app-building process?" Throughout the process, there are several crucial elements to consider. However, the customer support section of mobile apps is one of the most important considerations regardless of the app development cost.
The competition may be strong, with over 3.48 million mobile applications available in the Google Play Store and 2.2 million in the App Store, according to data from Statista. There's a smartphone app for everything these days, probably a dozen applications for whatever one can think of.
We are all aware that happy customers are the outcome of outstanding customer service. Customers are more likely to return to a company after receiving excellent service. Despite the fact that mobile applications continue to dominate the revolution, many app developers do not offer in-app customer assistance.
Need for Mobile App Customer Support
Competing for the attention of mobile consumers has never been more difficult than it is now, with hundreds of new applications being published daily to the App Store and Google Play. Helping clients solve issues and educating them on utilizing items are only some of the customer support functions.
As the term suggests, customer support revolves around meeting the wants and requirements of the people who use the service. When it comes to growth, highly rated applications are just superior.
Good customer support may significantly impact a company's performance. Conversely, dissatisfied consumers who have had terrible experiences might harm your brand.
More than 60% of customers say they've left one brand for another because of bad customer service. Since retaining customers is often less expensive than acquiring new ones, you may want to provide excellent customer service to keep your current customers happy.
Think again if you believe that delivering exceptional customer support is incompatible with growing your brand. Providing excellent customer support is also a crucial building element in fostering customer relationships.
Meeting or surpassing consumers' expectations is a critical component of the customer experience and should be given the same weight as other engagements.
Interested in Document360 Knowledge base? Schedule a demo with one of our experts
Book A Demo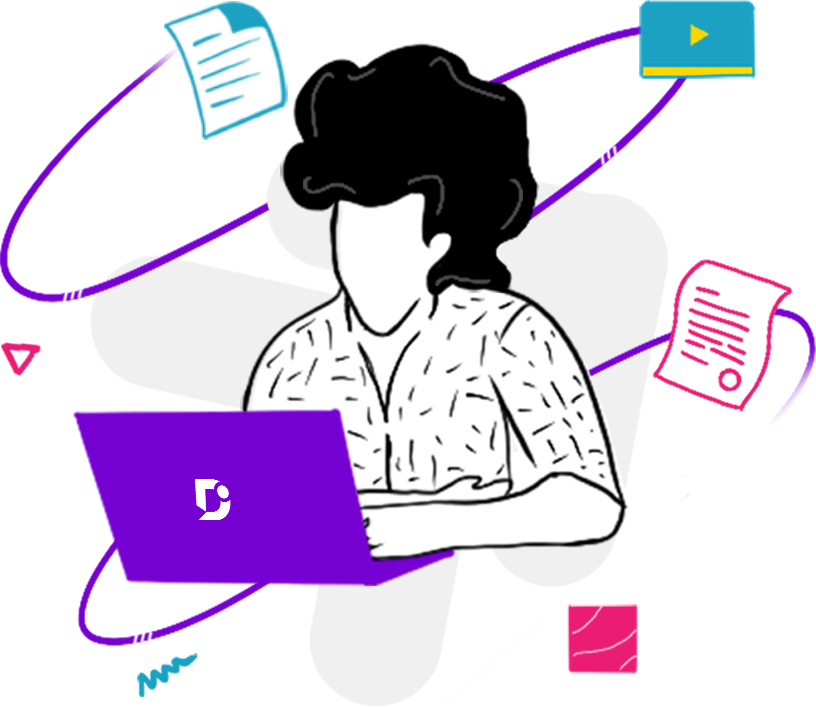 Benefits of Mobile App Customer Support
Enhance the app's functionality.
Increase Conversion Rates.
Increase in-app purchases.
Raise positive reviews to enhance app ratings.
Transform users into loyal, happy, and engaged customers.
How does mobile app customer support work?
Users can tap their way swiftly through the various menu levels without waiting for the menus and instructions to appear on the screen. The app lets users input transaction data such as their account number and contact number to receive the information they need via self-service or to get a seat in a queue for an agent with the relevant capabilities.
It's also possible for customers to set an appointment for a call-back at a certain time. Furthermore, it is also possible that a customer's request for information will be routed to the contact center's queue, where it will be dealt with as a voicemail for further action. Using the app, you may add chat, SMS, and even a customer relationship management (CRM) solution. Moreover, the customer support app can be built to work offline, which is great in emergencies.
Check out how Fastmag enhanced their documentation with Document360
How to Build/Improve Customer Support In Your Mobile App?
1. In-app FAQ
Your mobile app's self-sufficiency will improve if it features an excellent FAQ section. Consumers are more likely to solve minor problems on their own if they have recourse to user-friendly FAQs or a knowledge base with self-help articles.
Notably, the material should be simply digestible and searchable so that they may quickly locate answers to their questions. In-built FAQs make it easier for customers to get answers to their queries while also reducing the number of requests that need to be handled by the company's customer support team.
An intuitive knowledge base software to easily add your content and integrate it with any application. Give Document360 a try!
GET STARTED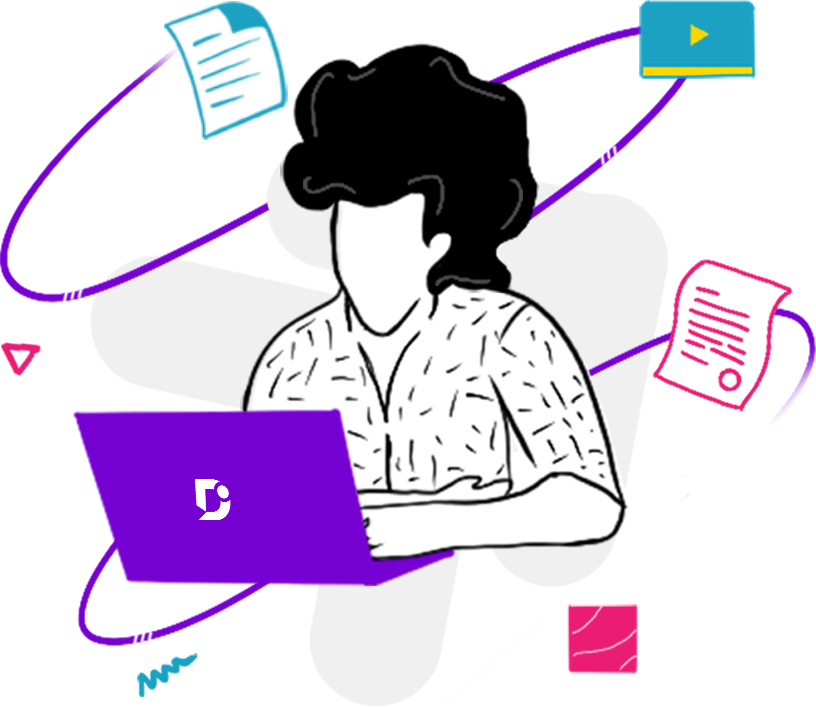 2. In-app Messaging
Using in-app messaging, it is possible to communicate with a user inside an app. WhatsApp and Messenger look and feel similar to this app's UI. Features like media sharing, voice communications, and emojis are included. Users can use this feature in several ways, from rating the app or service to contacting customer care with a question. While live chat requires clients to remain connected while waiting for a response, in-app messaging does not. New messages are sent to them, and the discussion history is preserved.
3. Support Ticket
You may run your customer support activities at a level utilizing a variety of options. However, they fall well short of professional ticketing systems regarding features and usefulness. Support Ticket is one of the most prevalent, popular, and successful customer support methods for both consumers and service providers.
A support request from customer relationship management software (CRM) describes an exchange between customers and support staff. It allows consumers to track the status of their problem, the procedures taken by customer support representatives, and the organization's progress in resolving it. As a means of enhancing the company's public image, these support programs may segregate potential issues and forward them to concerned departments.
4. Live Chat
For customers, live chat is the most convenient option. It promises to answer all of the user's questions promptly. To generate a feeling of warm customer care and help resolve issues they were searching for, organizations can give assistance and support via live chat rather than waiting for customers to go round and round. The corporation can start a Q&A session for its customers and give immediate assistance.
When customers have queries or difficulties that they can't address, they may contact you right away using live chat. In comparison to emailing a support staff, this is a far more convenient method of communication. Customers are more likely to be satisfied with live chat support because of the speed at which they may obtain assistance, and also human interaction is icing on the cake.
5. Forum
Companies and brands alike may use discussion forums to connect with consumers in a meaningful way. The desire of more individuals to be a member of a certain group may enhance sales of a brand's goods. Businesses can consider these communities as a way to increase their reach, learn more about their customers, and forecast what they'll do next.
Customer participation in open conversations is encouraged, and the mobile application support provider may also participate. If you have a forum, you can answer all of your customer's most common questions in a single thread or conversation.
In this way, customers may save time by searching for the problem and finding a solution based on your prior replies, rather than giving your support staff the same inquiry. A discussion board is a much better option than typical FAQ lists or even blog entries for customer support and helps build a deep connection with your brand.
6. AI Integration
Your customers' issues can be solved to an extent by integrating AI. Engage them with content, recommend products based on their interests, ask for their feedback, and so forth by using AI in your customer support. It's also possible to create ideal buyer personas to communicate your message better and boost your conversion rates. You and your employees will have more free time if all of this is done without human intervention. You can make the most of this time by focusing on your business and becoming more productive.
Bots can answer a series of questions you create with an AI integration. You have the option of providing replies that are more tailored and successful. If you do it this way, your audience will feel more tech-savvy and happy with getting a quick resolution. Note that AI should be a part of the customer support process and not the entire medium to resolve the issue, as most customers find it difficult to get a resolution through solely AI and prefer human interaction.
7. Solve Recurring Issues
Studying the causes for typical customer support issues reported by customers is a good first step. Many of the same problems keep cropping up for most businesses. Although this is a common occurrence, most do nothing to avoid it happening again. Instead, they engage in a never-ending game to resolve their support problems.
But what if you were able to eliminate one of these persistent issues for good? Understanding what went wrong is essential for avoiding recurrence. If you can figure out how it occurred, removing the cause is a breeze. It may seem obvious, but it's easy to overlook this while responding to customer support tickets all day. But it is one of the most important aspects of avoiding a churn threat.
8. Fix Bugs/ Regular Updates
Companies have issues, but what matters most is how well they deal with them. Resolving issues with customer support has a cascading effect on other aspects of a firm. Customer-focused businesses need to coordinate their offerings to delight consumers by successfully fixing their issues. Customers like it when you go above and beyond to help them by frequently addressing issues and releasing new versions. This results in happy customers referring others to you, your client base grows, and your revenues improve dramatically.
9. Address All Reviews and Feedbacks
An app's support staff should be given the tools they need to deal with negative feedback and improve their app's rating by responding to the reviews. One or two-star reviews may be quickly soothed and boosted by responding to them and finding a fix. Responding to negative feedback allows addressing issues as soon as possible.
Apps with higher ratings and conversion rates come from organizations that better fix users' issues and respond to their inquiries. Because even if a user doesn't alter their view immediately after receiving input, they will remain loyal and may give the app a better rating later on.
10. Less Wait Time
To the extent where it may sabotage all of your efforts to provide a product of great quality and methods for customer care relevant to your audience, customer waiting time has a major effect on the customer's overall experience.
Consequently, you need to be aware of the dangers of a lack of attention to waiting time management. It's hard to achieve success with other loyalty programs if your customers believe they're wasting their time to the point where they don't see the value in your product at all. 
Display wait times using each contact option. As a result of this information, customers may pick the approach that best meets their requirements. In addition, look for difficulties or concerns with similar themes to reduce wait times for help requests. Email help is necessary, but it cannot keep up with the demand and pace. A mobile app customer support will be far quicker and more real-time.
Conclusion
To get started with mobile app customer support, there are several doors. However, this might seem like a dream: loyal customers, engaged users, and a never-ending stream of glowing testimonials. In reality, you're closer than you believe to all of these advantages. Even though mobile app customer support hasn't yet become the norm, there's an opportunity to hop on the bandwagon and outpace your competition.
Managing mobile app support isn't that tough if you use the correct approach. Mobile app customer support is essential for making your app stand out in an ocean of others, coupled with good reviews and a high app rating.
Also Read: Best Customer Service Support Tools in 2022
An intuitive knowledge base software to easily add your content and integrate it with any application. Give Document360 a try!
GET STARTED