How You Can Develop a Knowledge Sharing Culture in Your Business
Your business culture plays a key role in almost everything you do. From your spending, to your performance and office space, its influence is limitless.
A good business culture typically breeds a good business – it really is that simple. Beyond commercial success, a positive business culture also lends itself well to developing a good knowledge sharing culture, and this is critical if you're looking to embrace knowledge sharing in your business.  
The typical elements found in a successful business and a good knowledge sharing culture are almost one and the same. In fact, if you already have the positive building blocks in place, it doesn't take much more to develop that one step further and use the positivity in your business to drive your sharing capabilities and success.
The best knowledge sharing cultures are built on trust and goodwill, so it's critical your business cultivates respect internally and genuinely values worker effort. This is non-negotiable. When it comes to successful knowledge sharing, your employees play a critical role. They must be prepared to share what they know quickly and conveniently, and then this information must be accessible to the right people when they need it most. It's really that simple.
However, in order to bring this ambition to fruition, you need to develop a culture that actively encourages cooperation and drives your employees to intellectually invest in your organization.
Ensure the Value of Knowledge Is Recognized by Management and Employees
Many businesses fail to recognize the value of their own internal information. This neglect is often due to a lack of understanding or appreciation of what workers do and how they do it. In fact, in many instances, the lack of visibility from senior staff is often a significant issue; they're aware of the quality of output achieved, but have no view on how it's done. This creates a disconnect that undervalues the knowledge that creates the end-product.
With the right knowledge sharing culture in place, this challenge disappears as the 'how' is revealed. This not only offers an improved understanding at the top level, but also creates opportunities to adopt that knowledge and integrate it into training, helping others improve moving forward and enhancing the business's capabilities. In addition, visibility of this information helps identify the needs of future workers and will likely have an impact on future top-level recruitment and decision making.
By sharing what they know, most lower-level employees appreciate that it can make their own lives much easier in the future as they understand how the information delivers value. They know better than anyone else the true value of 'tips and tricks' in the field.
Reduce the Barriers to Sharing
In most cases, creating the opportunity to share is often the biggest challenge to developing an effective knowledge sharing culture. Employees are often willing and eager to share what they know with an audience who'll find it valuable, but don't have the platform, system or opportunity to deliver their words of wisdom. And although they may be willing, few will be proactive in attempting to share, as such, you need to create the opportunities that effectively assist in the knowledge sharing process.
The very best knowledge sharing opportunities not only provide a platform for key employees to share, but are highly visible too, ensuring those who may benefit know what they need to do to take full advantage. By educating both sides, you can develop a knowledge sharing culture that encourages sharing and uptake. This is a big part of developing successful knowledge sharing; the barriers must be as low as possible in order to maximize the ongoing value extracted from the workforce.
Overcome Employee Concerns
When it comes to sharing key information, it's common for employees to be a little apprehensive, particularly if that information plays a major role in their contribution to the company. Something as simple as sharing best practices has the potential to undermine their value, after all, if it's written down, what's to stop them being replaced by a cheaper option that then just follows the instructions.
To avoid these situations, it's important that knowledge sharing is incentivized and that the information is not abused. The attitude and approach a company takes with the information they receive from their employees will often determine the internal view and this will form the basis of the knowledge sharing culture. While it may be possible for a company to use shared information to reduce workforce costs in the short-term, it's an ill-advised approach as employees will quickly stop sharing if they feel their own information is being used against them.
Companies that have a questionable or untrustworthy relationships with their employees are likely to struggle in this department as employees will be reluctant to deliver value beyond the bare minimum. If they see no gain in sharing, then it's unlikely they'll willingly hand over the information that defines their value.  
Give It Time to Develop
You know what they say, Rome wasn't built in a day, and the same goes for your knowledge sharing culture. Like any business culture, it typically requires a fundamental change of approach across the business, and as such, it's not something that will blossom automatically. It will require concerted effort to develop. With that said, once you've taken the first steps, it typically snowballs; employees quickly see the value knowledge sharing can bring and once it's been communicated and proven, it quickly becomes much more natural.
As businesses see the value, incentives are often brought in to maintain the momentum and help encourage employees to adopt knowledge sharing as a natural part of their role in the company. With the right incentives and offers in place, you can develop a workforce that proactively goes out of its way to share value.
Adopt a Knowledge Base
As previously mentioned, in order to effectively build a knowledge sharing culture, you need the tools to do the job, and a knowledge base helps you do just that. By ensuring information is recorded and stored logically, while also offering simple and easy access, a knowledge base can lay the foundation for successful knowledge sharing.
Offering your employees a database of information they can use to find the key data that has been shared and recorded, a knowledge base helps them self-serve, delivering major ongoing benefits. With a knowledge base powering your knowledge sharing culture, you can simplify the knowledge capture process by giving editorial access to your key contributors. This enables them to contribute how and when it suits them, making the process convenient for the most time-poor employees in your business. On top of that, with knowledge base you can also ensure the right staff have easy access to the critical information that helps them do their job more effectively, while limiting the investment needed to bring the opportunity to life.
If you think a knowledge base could deliver value in your business, take a look at Document360.
Sign up for your 14-day free trial with Document360 now
Get Started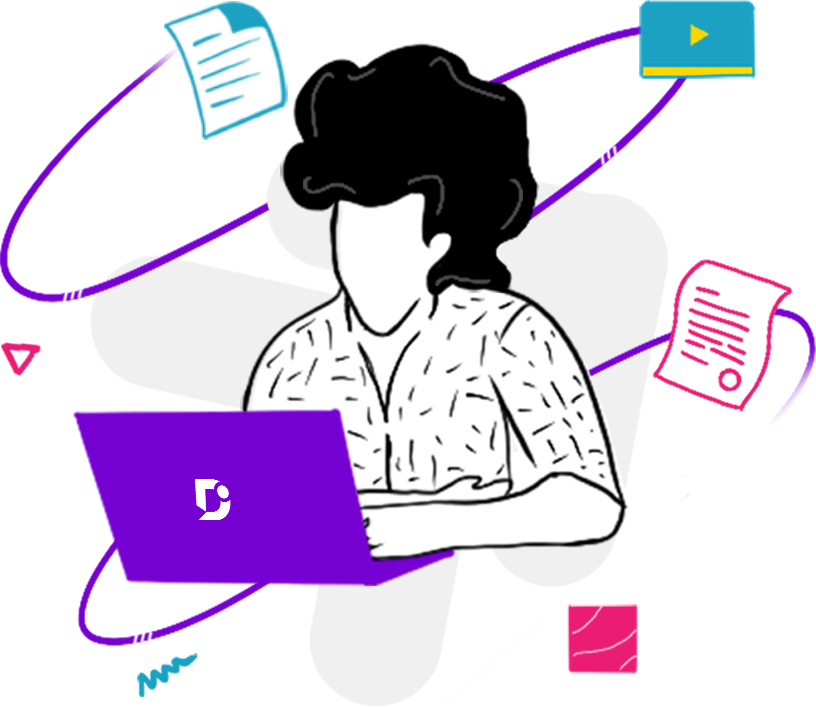 How You Can Develop a Knowledge Sharing Culture in Your Business Summary:
Ensure the value of internal knowledge is recognized
Reduce the barriers to sharing
Give it time to develop
Overcome employee concerns
Adopt a knowledge base
To develop a good knowledge sharing culture takes time and effort, but the rewards for businesses who do it well are significant. With a good knowledge sharing culture in place, you'll be able to maximize the value of knowledge in your business while upskilling your workforce and improving their ability to deliver value to your customers. Beyond that, you'll also have critical visibility over what your employees learn on the job and make decisions that ensure your workforce have access to the right information, at the right time.
A good knowledge sharing culture cultivates business success and so it's worth investing in the right tools, systems and processes to encourage its development. Embrace a knowledge sharing culture in your business and see the benefits for yourself.
Also Read: The Complete Guide to Knowledge Management