Understanding every feature in a Knowledge Base can be overwhelming and not immediately helpful. Providing a free product trial model poses several questions. Dedicating to a solution without getting a feel of it can be intimidating, enough to drive the users crazy. Perhaps one of the greatest challenges of free trials is getting users to understand the product in a limited time and understand its value proposition. If you are unable to figure the product out, there's little to no chance that you will reap benefit from the product.
How do we fix this ambivalence? Feature Explorer address this bottleneck in your Document360 trial journey. This feature plays the vital role in introducing and familiarizing you with Document360's knowledge base and its features.
What is Feature Explorer?
When you start using Document360, you'll expect to try and understand how to use it yourself before asking for help. If you can figure out the value of Document360 during your trial period, it is a big win for you as a user. This is where the Feature Explorer helps you to a superior grade.
Feature Explorer gives you the ideal product onboarding experience.
It helps you decide and explain the system and, functionality in an interactive way rather than expecting you to understand them by chance.
Feature Explorer helps to increase product stickiness and drives product adoption.
Also Read: Feature Update: Full Portal Search
Why do you need Feature Explorer?
Feature Explorer is effective for the following reasons:
Setting prospects: Feature Explorer in Document360 Knowledge Base, guides you to take specific measures that alleviate intricacy and stimulates users to embrace a progressive direction. When you look into Feature Explorer, you don't have to determine what to do. You will subconsciously utilize a cerebral bias to accomplish all tasks. Naturally, you won't expect to see the desired results before achieving the steps in the feature explorer.
Encouraging Progress: Every time you complete a step, you'll see a GIF image of winning a trophy, which gives you a little dopamine and pushes you to make further progress.
Driving to your first aha moment with Document360: When you take up the highly significant steps and complete the steps in Feature Explorer, you will feel good about getting something done but also understand the value of our product.
Check out this head-to-head comparison between Document360 and its Alternatives. You can also read more about how Document360 compares to its competition.
#1 Knowledge Management solution for growing teams.
Book a Demo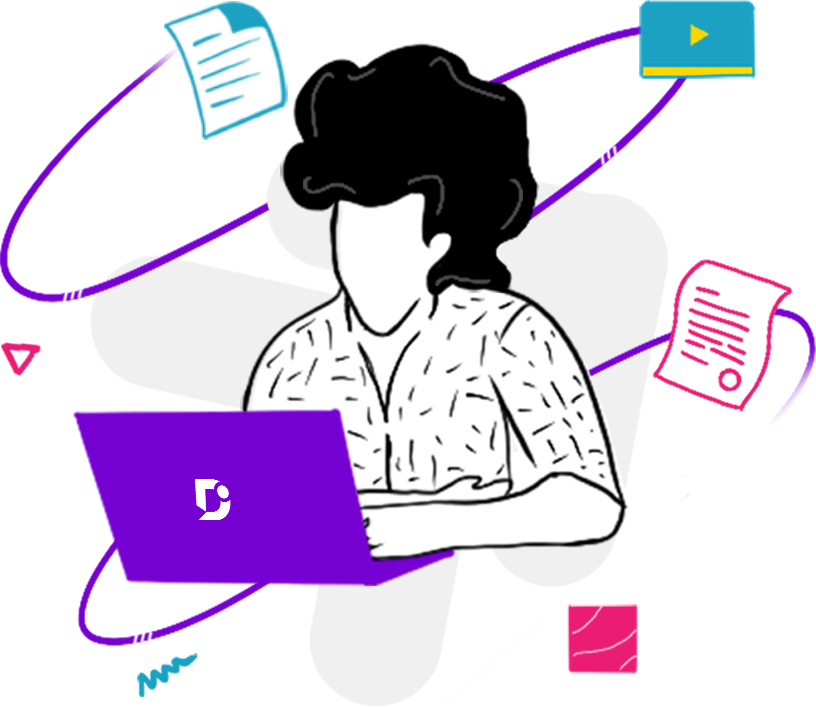 How can you access Feature Explorer?
The Feature Explorer can be accessed in your knowledge base portal by clicking the 'Trophy' icon on the left menu bar.
There are two different phases of tasks in Feature Explorer:
Quick Start: The fundamental features are as follows: 1. Categories & Articles 2. Invite your team members 3. Explore extensions 4. Customize your home page is listed in this phase.
Advanced Options: After you achieve the assignments from Quick start, the advanced options will display the next set of tasks. In the advanced options, you would discover the Content role and Portal role features.
Content Role:
This segment encompasses the features such as 1. Update contributors 2. Setup the workflow 3. Article revision & history.
Portal Role:
This part entails the features such as
1. Customize site design elements
2. Configure site navigation links
3. Add custom CSS/JavaScript.
Points to Remember:
Feature explorer is accessible only in trial projects.
The quick start segment and the features have been thoroughly constructed to guarantee the most advantageous product learning experience.
You can also hide feature explorer for 24 hours from the bottom of the page.
Final Words:
Feature Explorer is one of the top-quality feature additions to Document360 which effortlessly onboard you onto our platform getting you to speed quickly on the basic tasks and processes.
The basic quick start and advanced levels of tasks in feature explorer will get you more competent from day one of your Document360 trial period. To try it out, sign up for a trial version here.
Schedule a demo with one of our experts to take a deeper dive into Document360
Book A Demo