How to create Oustanding FAQ pages for your Customer Support?
An FAQs page is something you may have thought about for your company, as a way to help customers answer common questions about your products and services. But you don't know the best way to go about it; surely it's just a list of questions?

Well, yes and no.
If you don't have an FAQs page on your website, you're missing out on hours of sales and support time that could have been saved, as well as new customers who could have been nudged into making a purchase.

FAQs support customers through the whole purchasing process, and reduce the amount of contact time the customer needs to have with your company. Most customers don't want to contact you, anyway.
Also Read: How to Create a Knowledge Base in 9 Easy Steps
What does FAQs mean?
FAQs stands for frequently asked questions. It's a list of common questions that customers typically have about your products and services.


Every business website comes with a standard set of pages, such as "Contact us" page, "About us" page, and "Privacy policy" page. An FAQs page is another essential page on this list.

Some companies use the FAQs page as a place to dump all the information that they can't fit in elsewhere on their website. But your FAQs page is your opportunity to communicate with prospective customers who are thinking of doing business with you.
An intuitive knowledge base software to easily add your content and integrate it with any application. Give Document360 a try!
Get Started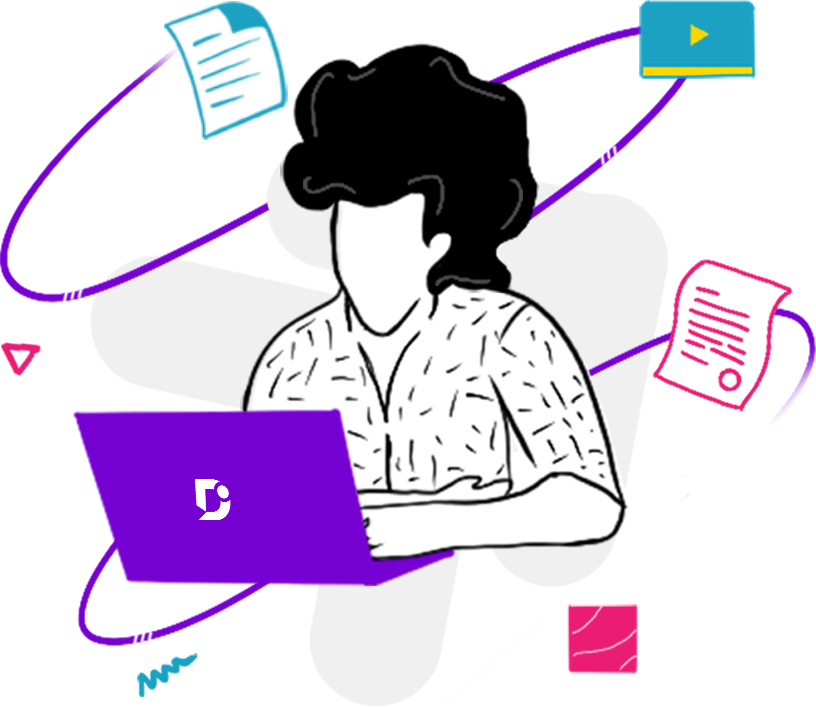 Why are FAQs important?
70% of customers expect a company to include a self-service application. You can't get away with neglecting self-help content for customers – is part of the basic offering they expect from the customer experience.

Having an FAQs page allows you to decrease the number of calls and emails your company receives from your customers. By shifting the bulk of your support enquiries to the website, your employees will be freed up to help the customers who really need it.

When you provide relevant information about a product or service, the number of sales increases. According to research by HBR, if you make it easy for customers to gather and understand information about your brand, then you are 86% more likely to be purchased, 9% more likely to be repurchased, and 115% more likely to be recommended to others.
How to make a good FAQs page
Here's how you create a good FAQs page for your customers.
1. Highlight important questions

To make your FAQs page a valuable resource for your customer support department you need to identify the top reasons that customers are getting in touch with you.

Do your customers have problems updating their billing details?
Do your customers have questions about how to reset their account?

It should be easy for your customers to find answers to their questions in your FAQs page, so make sure you add the most popular FAQs to your self-service homepage.
2. Make your FAQs conversational

You don't want your FAQs page to be as dry and dusty as a legal tome. Instead, make sure you write in the same language as your customers would use to contact you – ie conversational, informal and chatty.

An effective FAQ should be written in the same way as a conversation between a sales prospect and a member of your sales team. Your audience should be able to hear the question inside their head in their own voice.
3. Keep them well-organized
The key to a great FAQs page is to organize the questions into categories. If questions are grouped into common categories then customers can easily find the answers they're looking for.

You should choose your categories based on how your customers would describe your products and services, not how you internally refer to your products. Your categories should reflect how your customers expect your content to be laid out.
4. Cover the basics
You should include basic information about your company and your products and services. These form the bulk of unasked questions from prospects, and can help turn a casual passerby into a potential lead for your business.

Some companies completely fail to say what their company does anywhere on their website. They know what they do, and they expect everyone else to have the same level of insight.

Many FAQs for the biggest companies start with "What does [product] do?" or "How does [company] work?".
5. Make sure they are frequently asked
It's very easy for companies to fill their FAQs with information that they want the customer to know, rather than including the actual FAQs that customers contact your company with.

Your questions should be on-topic and customer-focused, inspired by the customer support conversations that your team is having in real life. What are the questions that customers are continually asking?

Also remember that sometimes the questions customers don't ask should be included in the FAQs, such as what your company actually does. If customers don't understand your business, they won't see how it can benefit them and they'll leave your website without buying anything.
6. Answer every question clearly and directly
Your FAQs page is no time to waffle on incoherently. Your goal should be to reassure your prospects visiting your FAQs page with a specific concern and to provide the answers they are seeking.

Be bold and include the tough questions, such as "How does [product] compare to [competitor]?". If your customers are asking these questions, then you should include them in your FAQs.

If you don't answer the tough questions on your website, then customers could end up turning to social media, which might result in incorrect answers. It's much better to offer a direct answer in your FAQs.
7. Optimize for mobile users
Many of your customers will be accessing your FAQs page on a mobile device, so you have to optimize your site for mobile. Mobile users are impatient and want their answers now, so you have to reflect that need for speed in how you write your content. Keep it short and to the point.

By making your FAQs mobile-friendly, you will be enabling customers to instantly find answers to their most burning questions. It's a great way to turn sales prospects into paying customers, and reduce the number of incoming calls your company has to deal with.
Also Read: The Ultimate Guide to Mobile App Customer Support [2022]
8. Make your FAQs simple to navigate
Your FAQs page shouldn't have so many questions that customers are unable to easily find the answers to their unique questions. If you have a lot of questions, then group them by subject and make sure you use an accordion design so your questions and answers are collapsible and don't take up too much space on the page.

Ensure that users can search for the answers they're looking for and don't have to scroll through too much irrelevant information.
Final remarks
Your FAQs page will help you provide a better customer experience by surfacing the answers to common customer questions in an easy-to-read format. You're reducing the burden on your support team to repeatedly answer simple questions and you're anticipating the needs of those prospects who might simply have drifted away without engaging with your company.
Also Read: Most Popular Online FAQ Tools & Software Compared

A FAQs page is a simple way to gain more sales and win the hearts of more customers through providing excellent self-service.
An intuitive knowledge base software to easily add your content and integrate it with any application. Give Document360 a try!
Get Started