September 2018 Product Update: UI Revamp, Bulk Operation and Print as PDF
Another month has quickly gone by, let's check our feature releases for the month of September.
Missed reading our previous month updates??
September 2018 Product Update
Here's the list of items we shipped into Document360 in the month of September 2018
Portal UI re-vamp
Bulk Operations & Filters
Landing page Improvements
Option for additional User accounts purchase in payment
Exclude Reader count from usage users count
Print option in user website
Portal UI Re-Vamp
We decided to improve our UI and make it look more rich and modern than before.
Overall layout was changed
Shades were made lighter for better visibility
It will make the interaction with the portal pleasant for the customer as the UI now looks modern.
Minor UX changes have been made to make the interactions with the portal more seamless.
We hope this fresh UI will give the customer a better user experience
Bulk Operations & Filters
Performing the task of publishing your articles one by one can become cumbersome, time consuming and repetitive. We want to make this simpler and easier for our writers. If the Editor reviews the articles written by DraftWriters, and now would like to publish them, he would now need to do this individually at the article level.
To overcome this, Document360 now has a feature "Bulk operation" which allow users to perform an operation on more than one article at a time. Just select all the articles by ticking the tick box and then select the action you wish to perform.
Still following the very old way of reviewing and publishing articles? Taste the bulk operation feature!
Signup to Get Started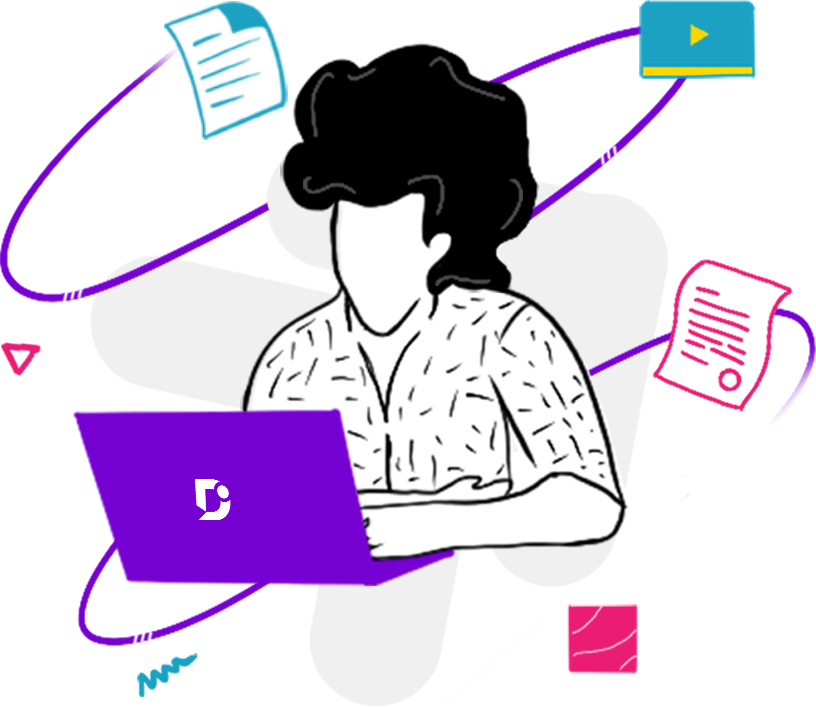 Articles are listed based on the selected project version in left side bar. It has details about how many articles there in selected version in status view (Draft/Published). Following are the 'Article-level Operations' which we can do in bulk.
Publish
Show
Hide
Move
Delete

Filters in Bulk Operations
We can also filter the articles in list to show only publish/draft/hidden articles by using toggle in right hand corner. Apart from these toggle options, we can filter the result based on,
Author
Category
Last Edited Date
Tags
Landing Page Improvements
1. Save and Publish options in the Landing page.
Save & Publish buttons were introduced in the landing page so that you can continue to work on your customizations and preview them while keeping the published landing page still been visible to public.
2. Background (custom colour) and text colour in the Landing page header section.
Select customized colours for your background and text in your Header in landing page. You can choose between custom colours/standard colours or Gradient Options or Patterns as a background for the Header.
3. Text formatting with markdown & general shortcuts support
Document360 now supports markdown formatting and general shortcuts in the text area's in Landing page too.
Exclude Reader Count From Usage Users Count
Our pricing page – outlines the different tiers available for our product. We have decided to remove the Reader count from the User accounts count based on customer feedback. As customers had more readers than actual users editing and writing documents.
Options for Additional User Accounts Purchase in Payment
Many of our users wants to purchase additional user accounts and this has now been implemented in Document360 under the Payments section.
How does Yearly & Monthly Billing scenarios works?
For each of the team account, we charge $5/month + VAT
Let's take an example calculation for additional team accounts,
Team Accounts – 2
Billing Type – Yearly/Monthly
Yearly Billing: 2*$5*12 = $120 + VAT (If you are a member of the EU state)
Monthly Billing: 2*$5*1 = $10 + VAT (If you are a member of the EU state)
In case if you need more information on the pricing calculation, you can contact our support.
Print Option in User Website
This week Document360 has added the print option in the Documentation website for Users. This will remove the clutter (categories and table of content etc) when a user prints a page on the documentation website. This will help users to print the documents from the knowledge Base Software without the Category manager in the output.
Hope you enjoyed reading about all our latest features and don't forget to tune in next month for the next batch coming out. I promise, we will have some exciting ones up our sleeve.
Want to try these features? Get started with a free trial of Document360 today!