Import and Export Documentation within Document360
The Import and export capabilities are one of the major features in Document360 which helps the user to created Article and its Categories for their documentation in one project from the existing project without re-creating it manually. In this Article, we are going to see how to export and import the project documentation within Document360.
Let's say you have one project already which has all documentation in proper structure. Now you're in need of creating another knowledge base for your new customer with similar documentation and has slight changes in it but with a different theme and project settings. In this case, if user clone the project then a new project is created of course with similar documentation, but all the theme and settings configuration will be same as source project. The user has to go and change all configurations based on their new customer's need which add one more unnecessary step for them.
Document360 allow you to get this done quickly by exporting the documentation from existing project and import it to a new project created for that customer which has different project settings.
Export Documentation
When you try to export your project documentation, all the articles content will be exported as a markdown file in the Version's level folder. If you can any images in the article, these images will be exported in a separate folder. All these contents will be ready to download as compressed zip files.
To export your documentation, go to Import/Export section under Documentation in settings side and click the "Export" button. By clicking, our background job will start to export your documentation in the background.
Once this background process completed, you will be able to see two new icons are appearing in the right corner of the Export Documentation section.
Document360 allow you to download the exported documentation in two ways
1. Download the exported Documentation – You can directly click the icon to get the latest exported documentation in zip format
2. Copy the Download link – you can copy the download link and sent it to a team member of the different project to download the file and import the documents in their projects.
Import Documentation:
The exported documentation file can be imported to any projects. Articles in the exported file will be imported into an existing category in destination project if the project has a category in the same name.
To Import documentation, go to Settings-> Import/Export under Documentation section and click "Import" button. When you click the import button, a new blade will be open where you can upload the Document360 exported file. Once you uploaded the file, the steps involved in the import process will be displayed with the status.
1. Uploading zip file
2. Validating zip file
3. Ready to Import
4. Importing articles and Images
If the uploaded zip file is valid, the number of categories and articles in the zip file will be displayed. our background job will start process only when a user hits "Import" button. By default, imported Articles will be in draft mode.
Document360 has provided the option to publish the articles while importing the documentation itself. Say your exported documentation file may have 1000 articles and its time-consuming process to go and publish every single article to overcome these kind situations.
Articles in the exported file will be imported into the existing category if the destination project has the same name in the category section.
An intuitive knowledge base software to easily add your content and integrate it with any application. Give Document360 a try!
Get Started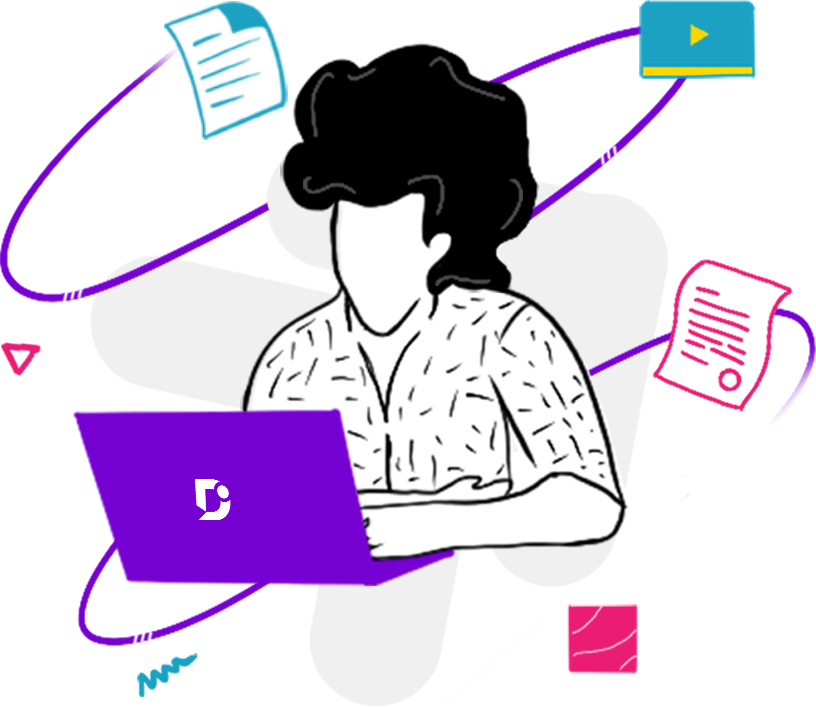 Based on the file size, it will take a few seconds to minutes to complete the import process which will run in the background so that you can go to other sections and come back. once import process is completed, it shows the imported status with the number of categories and articles imported along with Errors message (if any). You can also see the latest imported log information by clicking icon appeared after the import process completed

Export to PDF
Portable Document Format (PDF) is a universal format used for data transfer between different applications. Many applications support exporting content into PDFs such that it facilitates reliable data exchange independent of software, hardware, and operating system.
If you are planning to migrate from one platform to another, PDFs can also be used for data migration and archiving purposes. There are few use-cases that exist for converting content to PDFs namely
Sharing content from proprietary software to other software platforms
Sharing content with rich images and standard typefaces
Digitally sign a PDFs that can be used for legal and compliance purposes
Migration from one platform to another
At Document360, we understood the need to export your knowledge base into PDFs to suit your use-cases. Document360 support exporting your knowledge base project into PDFs. Those export PDFs can be password protected for additional security.
Document360 also provides various profile settings for PDF generation. The cover page and table of contents can be added as per your requirements. If you require to embed a custom watermark to protect your copyright, Document360 provide you two options namely image as watermark or just plain text as your watermark. All these setting can be previewed before actual PDF generation to verify your settings. The layout of the PDF can be configured as portrait or landscape along with different margin setting.
Headers and footers of the PDFs can include images and page numbers, respectively. Both header and footer can be aligned to center, left and right. Furthermore, font face, color and size can also be configured to suit organisational brand guidelines.
An intuitive knowledge base software to easily add your content and integrate it with any application. Give Document360 a try!
Get Started