Why Defining Your SAAS Customer Support Metrics Is Key to Success
Category: SaaS
Last updated on Jul 28, 2020
In the modern commercial world, measurement is critical. Whether it's measurement of growth, success, efficiency or output, you need the ability to effectively monitor, manage and evaluate your status in order to make the right decisions for your businesses' future.
SAAS customer support is no different. You must be able to regularly evaluate the performance of your support function, and so it's critical you have the right strategy and data infrastructures in place. Beyond the capability, you must also have an idea as to which metrics really matter and have a genuine impact on your success or failure.
With a clear picture of your SAAS customer support metrics, and how to use them, you'll be able to effectively evaluate the key strengths, weaknesses and opportunities in your support teams.
With a clear picture of your SAAS customer support metrics, and how to use them, you'll be able to effectively evaluate the key strengths, weaknesses and opportunities in your support teams. In addition, by defining these data-points you can home-in on exactly what you want to achieve and communicate that to the rest of the business. This is critical to directing resources towards a single goal and helping your employees understand their role in bringing it to fruition.
Objectives without context are useless
Many businesses attempt to set internal goals in their organizations without any context on what they should be measuring and what good looks like in each data field. This is misguided as the lack of context makes the objectives meaningless. 
For example, if you're measuring average call times for your operatives, what does it actually mean? Is it only calls that can be answered in the initial conversation? Does it include calls that can be rectified with a simple 30 second answer? Unless criteria is clearly defined, how will you be able to take any valuable insight from your data?
You need to define your SAAS customer support metrics carefully to really gain useful insight and make good decisions based on that information.
Why measurement matters
Measuring your support function is essential to unlocking the full potential of its capabilities. You need to understand how you currently perform, identify areas for improvement, make changes, and finally, reevaluate to identify if they had desired impact. This iterative approach is where the right data really shines, with datapoints that showcase your performance accurately, you can make strategic tweaks that help influence the revenue-related figures that keep your business going; customer retention, cost of service, and average revenue per customer.
Clear metrics, clear objectives
Your SAAS customer support metrics will directly influence your support objectives. They are how you measure and determine the success or failure of your support function. As such, for an accountable support operation you need a clear definition of just what it is you want to achieve and then identify which metrics support that ambition. These metrics then need to be carefully thought out to encompass a true picture of performance without being distorted by anomalies or rogue data. 
Example
If you're going to be monitoring the quality of support received via a follow up of customer support queries, then you need to first identify any variables that may influence the figure provided. If you're asking for a rating out of 10, what's the average? What does good look like? How should positive or negative outcomes influence this figure?  Should an operative be held accountable for a negative outcome when there was nothing in their power they could do to fix it? Should they be responsible when a customer decides to take it out on the individual and award 1 out of 10? How can these anomalies be amended?
It's incidents like this that can reduce the value of your metrics and so they must be considered and accounted for accordingly.
Performance Transparency
Understanding what you do well and why is a big part of creating a successful SAAS business. If you have a competency that's driving sign up or retention, you want to know about it – to identify how it was developed and how it can be recreated in other forms.
So with this in mind, defining customer metrics in your SAAS support function is essential. You need a view on what's working, why and how it can be replicated for further success. On top of that, you also want to know how well your budgets are performing and if the support tactics you've invested in are having the desired impact. This can all be achieved with the definition and visibility of the metrics that really make a difference.
Internal stakeholders role in defining metrics that matter
It's likely you have multiple stakeholder groups in your business and when it comes to support, they'll all have different views and priorities. As such, it's worth conducting internal research to identify what you should be focusing on and what has a genuine impact on your business.
Your finance team for example, will likely have the best view on the metrics that align closest to your bottom line and information like this will help to define and prioritize which metrics should be monitored.
On the other hand, your HR team will be able to recognise the metrics that align with employee churn and this will help you identify why individuals might leave or signs that they're dissatisfied and might leave in the future. Something a simple as a declining ticket resolution rate of a particular individual may suggest something is impacting their performance.
This kind of data if gathered, used and analyzed, through the correct lens can guide decision making when it comes to defining your customer support metrics.
Develop a common understanding between management and your support teams
Defining your metrics is important to creating transparency between management and your support teams. Those working on the front line need to know how they're being measured in order to help them prioritize and take explicit action to enhance their performance in key areas.
For example, if being measured on average support call length at operator level, they need to know they will not be penalized if a complex call comes in that takes much longer than the majority. If this is not made clear, there is a risk individuals attempt to end such a call early to meet your metric, rather than deliver the quality of customer service you desire. The reality is, some customer support calls are anomalies and will take longer than others, so these variables must be accounted for and communicated to ensure fairness and avoid inaccurate negative results.
Your support teams need to know they're being evaluated, but also that the metrics being used are not built in a way that encourages them to deliver potentially worse customer service.
Your support teams need to know they're being evaluated, but also that the metrics being used are not built in a way that encourages them to deliver potentially worse customer service. This understanding is essential, as without it, your call operators are likely to assume they need to end every call ASAP to ensure they don't increase their average time and look slow, this will result in sloppy customer service.
Sign up for your 14-day free trial with Document360 now
Get Started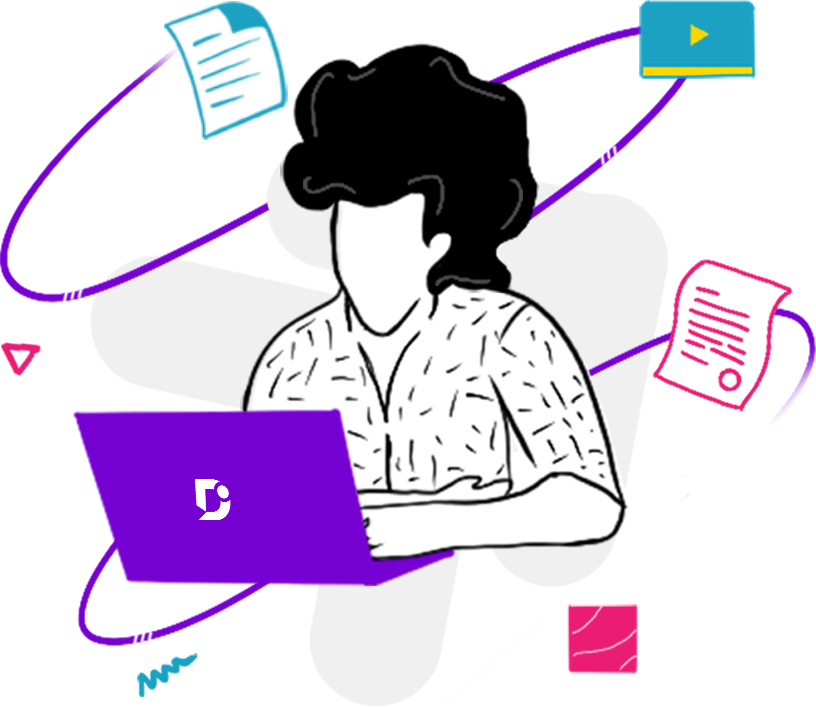 With clearly defined SAAS customer support metrics in your business, you'll be able to manage, monitor and enhance the quality of support you deliver. Scoping out this area not only allows for improved consistency across the business in regards to expectations and objectives, but also helps to identify just what good looks like and helps internal decision makers create a strategy to achieve it.
Companies who choose to overlook defining their customer support metrics will struggle to effectively audit their support function. This will lead to poor decision making in the future and potentially confuse your support teams, forcing them away from delivering good customer support and onto arbitrary metrics that don't make any difference to the business. Remember, metrics only matter when they make a genuine impact to your performance in some meaningful way, if they don't then they're just not worth it.