The Role of Metrics in SAAS Customer Support
Data makes the world go round, or so they say, and they're not wrong. A data-driven approach is now the key to success across the majority of SAAS ventures.
With the right metrics to hand, companies can now determine the accountability of the decisions they make and the impacts they have. This is a gamechanger, particularly in the world of SAAS customer support.
Measuring the impact, quality and efficiency of SAAS support has always been tough, as there are always so many variables in play:
Angry customers
Confused customers
Poorly trained support staff
Inadequately equipped support staff
Limited support resources
With so many unfixed elements, it's typically difficult to determine what good looks like. However, with the right measurement strategy, these variables can be accounted for and the benefits of metrics in your SAAS Customer Support function can be unlocked.
Using the right metrics, you can not only identify the strengths and weaknesses within your support function, but also recognise key opportunities to improve and deliver a greater quality of customer satisfaction. This is key for SAAS businesses who rely on customer retention for commercial success.
With metrics playing such a critical role in your SAAS business, you need to embrace them sooner rather than later unlock their full potential.
Still not convinced? Then read on to discover why metrics in SAAS customer support are so important…
Metrics Improve Accountability
With mutually agreed objectives based on metrics, you can ensure your support teams understand exactly what is expected from them. These expectations can be assembled and rationalized by data, ensuring they're not only fair, but fully justifiable too. Using the right metrics, you can measure exactly how your teams are performing and ensure they're delivering the quality of customer service you're aiming to deliver.
Metrics Unlock the Opportunity to Iterate
By regularly measuring your support teams on the metrics that make a genuine difference to your business, you'll be able to see their strengths and weaknesses, while also identifying opportunities to improve.
This is essential to maintaining a high-quality SAAS customer support offering. You know what they say, if you're not moving forward, you're moving backwards, and it's true. 
Customer expectations are rising all the time, and so you need to keep up and ensure your support function is showing month-on-month and year-on-year improvement.
The right metrics help you bring this ambition to life. As long as you have a view on the key data that makes the biggest difference to the quality of customer support delivered, you can make the right decisions to improve your support offering.  
Metrics Help Customer Support Operatives to Focus on Development
Your support operatives want to do a good job, but sometimes they're not armed with the right tools or skills to successfully meet the expectations of your customers. However, with clear instructions on the metrics that really matter, they can invest their time and efforts into developing the skills and knowledge necessary to improve in areas that make a real difference. Not only that, but with direct access to their metrics, they'll be able to measure progress and further enhance their capabilities.
Your support metrics should be used in the target-setting process and should form the basis of training, performance and incentive programs throughout your business.
Train With Metrics
With key metrics identified, it becomes much easier to train your operatives to deliver support success. If you can identify the areas that drive customer satisfaction, you can invest to ensure your operatives can perform exceptionally in these key areas and deliver where it really matters. This targeted training approach ensures both new and old employees have the skills and knowledge necessary to meet the high standards of your customers. By using data to guide your training efforts, your support teams will always be aligned with the priorities of the customers they're serving.
Evaluate Performance With Metrics
Using the right metrics, you can effectively measure the individual performance of your support staff. This helps to identify your key contributors while also outlining what good looks like. With this data, you can enhance your recruitment efforts by looking for trends in star performers, while also ensuring your employees are all meeting your companies' support standards.
Incentivize With Metrics
When it comes to motivating support staff, incentives are critical. The right incentives ensure staff are invested in the company, help them see some of the success they create, and help to avoid costly staff churn. Of course, in order to effectively incentivize, you first need to know the key metrics that make a genuine difference and then identify what individuals can realistically contribute. The best incentives are both justifiable and achievable, and data helps to ensure your goal-setting fulfils both of these characteristics.
Metrics Help You Identify What Good Looks Like
As every support function is different, identifying what best practice SAAS customer support looks like is tough. How do you take into account all of the variables involved, and what do you even measure in the first place?
With the right measurement strategy, metrics can help you to identify which parts of your support team are excelling and why. This is critical, as the top performing individuals, teams or support functions may be working in a different way to maximize their value, and this is likely to be scalable.
Understanding what good looks like in your business helps to develop realistic objectives and showcase the potential of what your support function can really do, when working in a highly-effective way.
Metrics Help You Set Wider Business Goals
As previously mentioned, SAAS customer support metrics play a key role in commercial success. As customer retention is so fundamental to business growth and survival, your support metrics will likely also influence your goal-setting strategy. For instance, if you have a view on what drives retention, you'll be able to take this information and reflect it in wider business aims. For example, you may raise the average revenue per customer target as your retention rates are better, due to an iteratively improved customer support offering. It's always worth remembering, the visibility customer support goals offer in a SAAS business is integral to wider business metrics too!
Sign up for your 14-day free trial with Document360 now
Get Started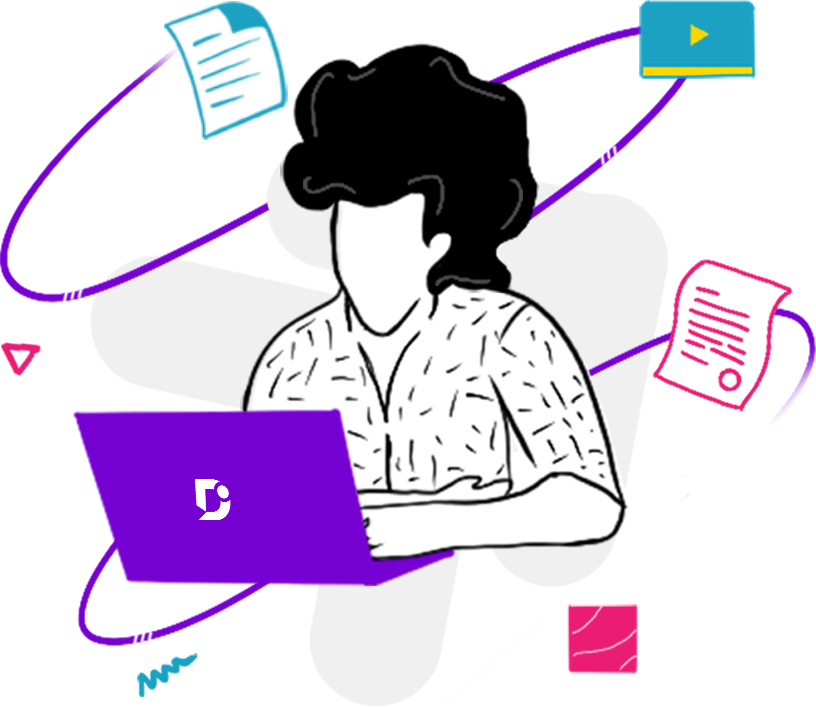 The Role of Metrics in SAAS Customer Support Summary
Knowledge sharing helps: 
Upskill your workforce
You learn lessons from your mistakes 
Identify opportunities for improvement
Distribute optimization tips
Improve your service offering
With the right metrics implemented in your business, you can identify the strengths and weaknesses of your SAAS customer support and create an ecosystem that ensures accountability, helping to iteratively deliver a higher-quality customer support experience.
Businesses who fail to embrace metrics in their SAAS customer support function will struggle to effectively evaluate their efforts and the role they play in commercial success. In fact, without the right data, these businesses will struggle to understand the role and quality of customer support in their operation. This will leave them vulnerable to inconsistencies in delivery, potentially high customer churn and a lack of appreciation for the impact of the customer support function.
Don't fall into the trap of overlooking metrics and data in your SAAS customer support efforts, if you do, you'll be putting your customer's satisfaction on the line, is it really worth the risk?