Quarterly round-up: A quick recap into Q3 2022
Time flies, one more quarter has come and disappeared! It is not too long ago we gave a summary of Document360 features released in Q2. Now, it is time for a quick check of what we have introduced in Q3 2022. We are constantly getting excellent features and improvements within Document360 every single month, and our primary product updates this quarter consist of better, quicker, and more intuitive ways to produce and manage your content.
In Q3 we intended to enable you to deliver a better experience to your readers with the help of features such as a glossary, search efficiently using advanced KB search, administering an efficient feedback mechanism using a feedback manager, bubble-up status, MAKE integration that allows you to connect with multiple apps and services.
Creating the ideal glossary
The objective of a glossary is to create content-specific words simply comprehensible to the reader. Confronting many unusual industry-specific words may be devastating for readers. Therefore, the content creators provide descriptions for words connected to the subject within a glossary. These are important terms and essential concepts when it comes to understanding the subject. As such, the content creator will offer a catalogue of these important words, amongst many others, so users can simply acquire them.
With Document360's glossary maker, you can improve your knowledge base by adding up the glossary to assist readers to comprehend the often-used terms in the articles. We also offer an import glossary template for the content creator to smoothly import glossary terms in bulk. Prior to importing, you should populate the glossary terms and corresponding definitions in a CSV file.
Once you have inhabited the glossary data in the CSV file, you can upload them to the portal and start using them in your articles/category pages.
Search effectively using advanced knowledge base search
Search & find solutions is an essential element of a knowledge base platform. To enable locating the right content in the knowledge base, a robust search engine is essential. More crucially, the search engine must be ready to index any recently published articles and get them accessible for search. Document360's search engine delivers a better customer experience to knowledge-base readers. Instead of readers attempting to find an article using a pre-defined category they can make use of search functionality to get the very right content. Readers can search using keywords and search engine brings appropriate article in less time.
Advanced search allows you to separate the search results from the available filter options. You can achieve a collective search across all the versions and languages concurrently. This page would help the readers find the preferred search results using the offered filter options.
For example, you choose to search results for the keyword "login" in the FAQ (Frequently Asked Questions) and troubleshooting versions that have been revised in the last four months.
Search the keyword "login" on the knowledge base site and click Go to advanced search link
Apply filters in the 'Version / Language' and 'Updated on' dropdowns
The desired search results are inhabited instantly.
An intuitive knowledge base software to easily add your content and integrate it with any application. Give Document360 a try!
GET STARTED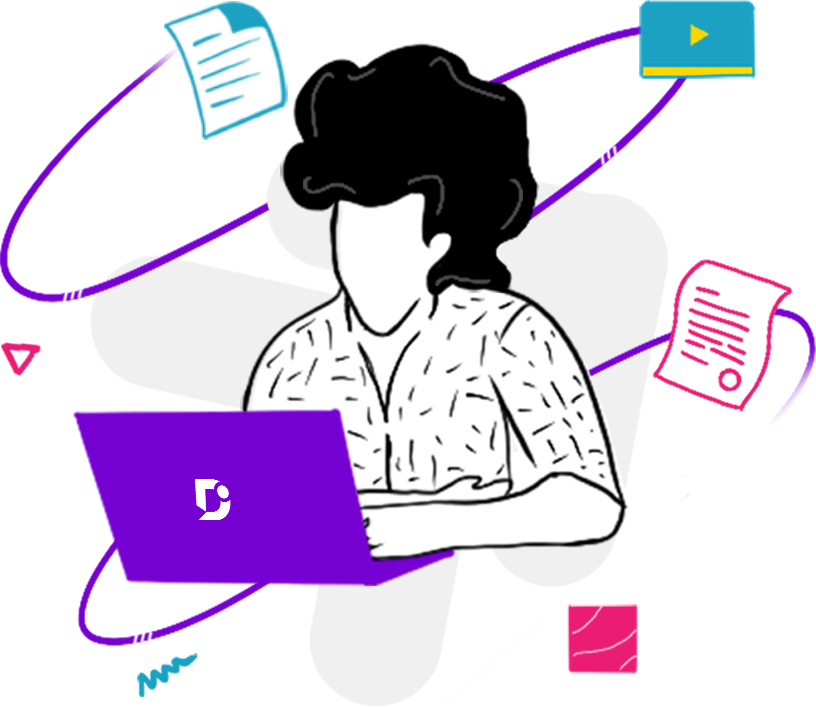 Attaining the edges of knowledge with feedback
Customer feedback is info that your customers give about whether they are pleased or dissatisfied with the available content. Customer opinion is a source for improving customer experience and adapting your actions to their requirements. This information can be collected through surveys. Still, you can also find thoughts and reviews your customers post online and gather them using Internet monitoring tools.
With Document360's feedback manager, now you can oversee and act in response to your article and category page feedback in one spot. You can also look at all the history of feedback in the Feedback manager.

Knowledgebase site users can also add several feedbacks for an article/category page as a team account or reader. Previously, you could add just one feedback for an article/category page.
To enhance feedback management, we have introduced standard predefined feedback options to select from when they click the dislike button. Users can also pick the Notify me about change checkbox to obtain information about updates to the article/category page they have provided.
Integrating Document360 on Make
Connect Document360 with any of your preferred apps with only a little click. Create, develop, and automate everything for your work by incorporating apps like Document360 to generate visual automated workflows. Create custom Document360 workflows by selecting triggers, actions, and searches. A trigger is an event that launches the workflow, an action is an event.
Appends text to the document – appends text to an existing document.
Create an article – creates a document from the text in Document360.
Find a document – finds the document from the knowledge base
Make an API call – perform an arbitrary authorized API call.
Watch new articles – triggers when a new article is created.
Please click here to learn more about connecting document360 on Make.
For Make to automate tasks for you, you must create a scenario. A scenario encompasses a sequence of modules that imply how data should be transmitted and transmuted between apps and services. You can click here to learn more about creating scenarios.
Schedule a demo with one of our experts to take a deeper dive into Document360
Book A Demo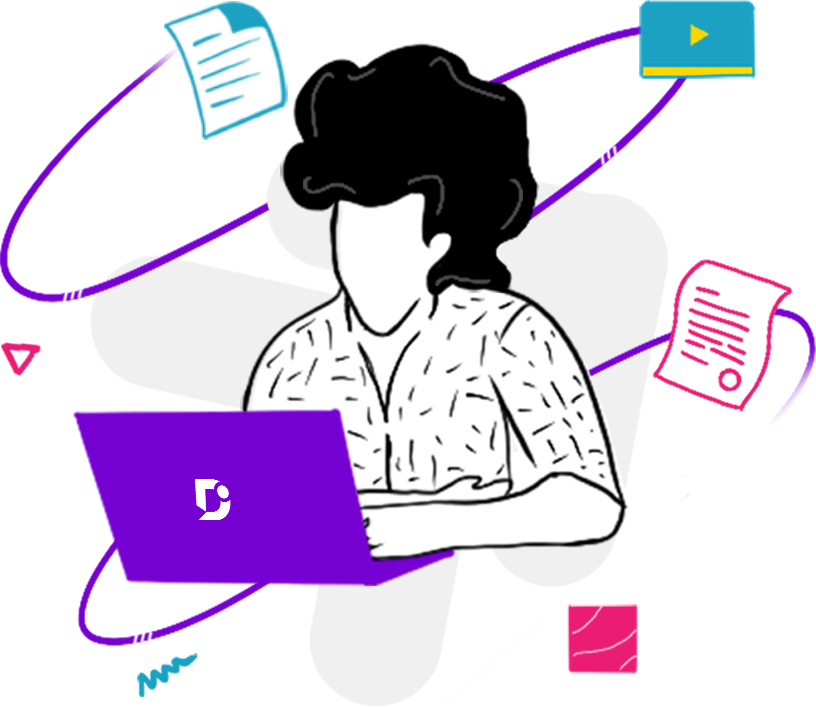 Notification bubbles for new or updated articles
The Bubble up status allows readers to see which categories have been updated with the latest articles. This aspect helps you to alert the readers about new and updated articles using a number bubble on the category manager.
When there is no bubble-up status for a category, readers find new and updated articles only by opening the category in the left navigation pane (category manager) and seeing the status indicator tags next to the article. Thus, informing the readers about the latest articles can be straightforward with this feature.
Much more continuous improvements & enhancements
Convert regular Document360 account to SSO account: Earlier, there was no possibility to convert a regular Document360 account to an SSO account directly. You must imitate the roles and access permissions appropriately, even if you take a fiddly workaround of deleting the Document360 account and adding a new SSO account. With the convert to SSO option, you can effortlessly translate the Document360 account(s) to SSO account(s) without altering the roles and access. This option will lessen your efforts in team account/reader conversion.
Machine translation in bulk operations for published articles: Previously translation in bulk operations was offered only for articles in new articles and Draft status. You would devote considerable time to manual translation to perform translation for the published. Now you can make translations for the published articles with only a little click. So, there is no limitation for translation in bulk operations concerning article status.
Custom link color: Usually hyperlinks appear in blue. Now we have introduced an option for you to customize the link color, link hover color, and recently visited link color.
Markdown option for snippets: Previously, you can only create the content of the snippets using the WYSIWYG editor. Now you can also create the content of the snippets using the Markdown editor.
Updating team accounts profile image: In the past, only the respective team account could update their profile image. In addition, the Owner(s) and Admin(s) of the project are now able to update any team account's profile image.
Google Analytics 4 integration with Document360: In the past, we only offered a direct integration option for the old Google Analytics version of Google Analytics 3 (Universal Analytics). You would use the custom HTML integration as a workaround to combine the latest version of Google Analytics 4. We have added a new integration, Google Analytics (New) to sidestep the custom HTML workaround. All you require is just the Measurement ID to integrate Google Analytics 4 into your knowledge base. It is that simple to incorporate your knowledge base with Google Analytics 4 now.
Date consistency: A standard date format is applied in the knowledge base portal. Hover your mouse pointer over the time/date details to view the exact date and time. The time details would be in your system local time.
What is next?
We have been running hard on expanding and enriching all the features; we have added new features for you to have a fruitful time using Document360. We are endeavoring to offer you the greatest user experience, so you can constantly smash us up with your feedback. In the meantime, it is time for you to try out what you can do with all the features we have summarized here as we are pitching up for another incredible quarter. Keep watching our upcoming updates to explore other areas of Document360 where we will develop upon this industry-prominent knowledge management platform.
Not a Document360 user yet? Visit us on our site or book us a free demo to contact us!
An intuitive knowledge base software to easily add your content and integrate it with any application. Give Document360 a try!
GET STARTED