Document360's Year in Review: 2022
When we walked into 2022, we aimed to grow Document360 in all facets—features, customers, and users. But being customer obsessed since from the moment the product was even imagined , we decided that every improvement we bring should enhance the customer's experience when using our product. Taking it a step forward, we aimed at enhancing the experience of every user or person visiting our site or portal as just a viewer or user.
You asked we listened. When we reviewed the list of feature requests from customers to prioritize them, we decided to help a specific set of stakeholders. A lot of sensitive data is stored by our 100k users who emerged from a multitude of sectors, including banking, institutions, health care, and ITES.
In order to improve security, we implemented Mixed Knowledge Base Access, which enables businesses to use their websites for both internal and external access.
This move, which saved customers from having to purchase two licenses and maintain two portals, helped us retain a lot of customers while acquiring new ones. We also introduced category-wise access, where contributors and readers could be given access only to certain sections. We believed that this not only eased user experience but also gave our customers the required security and confidence they required that their sensitive knowledge was safe on our base.
Keeping in mind, that a majority of Document360 users are technical writers, we also introduced some features that solve specific pain points those technical writers face like getting detailed feedback. The Knowledge base health check metrics gave technical writers feedback and pointers to improve their writing also.
Document360 2022 Highlights
Customization
Homepage Builder themes: Customize your Home page with Document360 themes. You can configure a unique theme for each version or language. Any theme changes can be discarded if you are not happy with the look and feel and changed at any point in time.
Custom Pages: This feature helps you customize and style the static web pages in your knowledge base. You can do a basic style with Themes, Image, Title and Description or a custom style with HTML or CSS.
Custom Link Color: By default, hyperlinks appear in blue. Now you can customize the below links—color of the hyperlink, color of the mouseover hyperlink, colour of the hyperlink that has been visited recently
Design Template: PDF design templates help you define the styling and text formatting aspects of the PDF ready to be exported. Users can now disable hyperlinks and choose the table of contents (TOC) to display the Headings tags in the document.
Enhanced Authoring and Collaboration Experience
Health check metrics: This feature helps you optimize the article's SEO and readability. It gives you valuable insights into current problems, suggestions and good work in the content.
Feedback manager: The feedback manager keeps track of all your feedback on articles and categories in your knowledge base and knowledge base assistant. All existing feedback can be viewed on it.
Starred articles: If you use some articles frequently in your documentation, move them to Starred and access them easily. This feature is similar to the favourites section and is applicable only in the knowledge base portal.
Global Find and Replace: Find and Replace allows you to search for a keyword/phrase across articles and category pages within your project and replace it in the desired articles and category pages.
Article Feedback: Authors can enable comments. Readers can choose to leave detailed feedback on what is good or not in the article. They can also clearly mention what they find missing in it.
Cloning Articles: You can create a clone article of an existing article from your project's respective version and language. This helps when you need a portion of an existing or the whole article to show up under another category too.
Glossary: To help readers understand the terms frequently used in articles. The definitions appear when readers hover over the terms.
Usability
SEO description generator: This AI-powered feature scans your article and generates a meta description based on the content. You can do this for multiple articles at a time.
KB Assistant Multi-Configuration: This feature allows you to have up to 10 KB assistants within one project. It gives project owners the versatility to configure contextual help based on different business scenarios.
Full Portal Search for Tags, Users, and Settings: Full portal search acts as a dedicated space to search the entire project content, files, tags, users, and settings.
Versions as Menu: Add public versions as a menu on your knowledge base articles page. This helps showcase the available versions in your knowledge base and provides easy navigation for your end users.
Remember State: This feature preserves and restores the User Interface (UI) state of the last performed activity in the knowledge base portal. It helps the team account navigate back to the activity in the previous module.
Advanced Search: Filter and search anything (titles, slugs, tags, text content inside the articles and categories) within your Knowledge Base site.
Auto-register SSO: User's part of the customer-authorized network can access Document360 articles without the need for invitation emails.
Bubble-up Status: Readers can now view which categories have been updated with the latest articles
While we listened, customers seem to love every feature and enhancement we introduced. 2022 saw us achieving the special milestone of crossing 1000 customers. Despite increasing our pricing end of last year, our customer acquisition consistently accelerated, which was evidence of the value they derived from our product.
Though our user numbers, which have crossed 100k, have been increasing, we wanted to interact with existing and potential customers in person to understand their pain points better. This prompted us to conduct our first international event—a tech writers meet-up in Tel Aviv, Israel. We also attended NORDIC Techkomm, in Copenhagen, Denmark, the largest gathering of technical writers in Europe. We also showcased our product at a tech writers' meet in Bangalore, India.
The year also saw Document360 being listed as the leader in the knowledge space category by top SaaS directories like G2, Capterra and Source Forge.
An intuitive knowledge base software to easily add your content and integrate it with any application. Give Document360 a try!
GET STARTED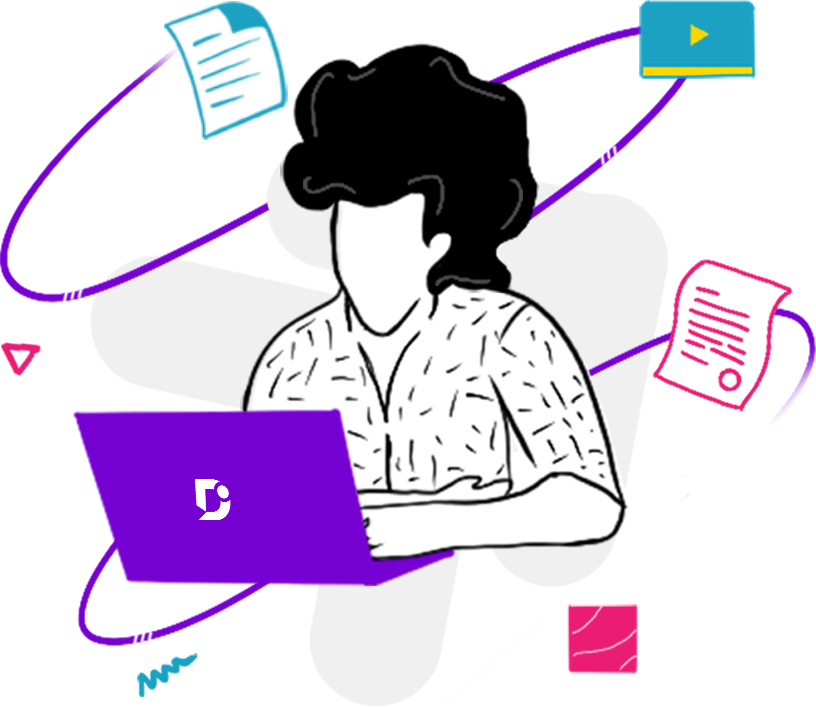 What's ahead in 2023?
We plan to introduce API documentation and Block editor early in the year to help companies further improve their documentation. We also plan to make our site and user interface even faster and more reliable in the coming year, so more companies can have a world-class documentation portal for their services or products.
We will continue working to improve our user experience with a road map of new features and plug-ins we have drawn up.
We promised, we delivered!
Most of the above features and enhancements came in as requests from our customers. In fact, we have managed to close more than 90% of feature requests in last year. In 2023 we are looking to give the product a refreshing new look, which is expected to boost customer experience. We are also looking to automate a few more manual features making it an exciting year for content creators and content consumers.