SaaStock is a three-day conference and it is Europe's top B2B SaaS event which focuses on the business of building and scaling B2B Software as a Service company. This will be only the 4th SaaStock, Dublin conference but again has succeeded in drawing the most of the biggest names in the industry to talk at the conference. This is a true indication that such a conference was required in the community and shows how vibrant and active the SaaS community is, and we feel privileged to be able to sponsor such an event.
To help the SaaStock attendees navigate around the event, we've created a complete attendee guide to the largest and most relevant event in the SaaS industry. Find out where to go, who to meet, and what to see at SaaStock 2019, happening October 14th-16th in Dublin, Ireland
What to expect from SaaStock 2019?
300+VC funds, 150+ speakers including 250+ exhibitors and over 4000 attendees from over 50+ countries

Daily seminars to boost your efficiency and bottom line

Series of 15 boot camps and an advanced level of mentoring and workshops

Complete new lines and products from top SaaS players to startups

Meet, Connect and network with your favourite speakers, investors, and journalists

Did we mention the Nightstock- evening parties?
 Attending such extensive business conferences can be hectic at times, but a planning guide can help you maximize your ROI of time and money spent, as well as heighten your overall experience. By sponsoring the conference we are playing a part, in facilitating this conference easy to attend by preparing a complete attendee guide to all interested parties.
Key Information
Twitter Hashtag: To get real-time updates, you can follow #SaaStock19
Slides: Will be available at SaaStock SlideShare
Matchmaking App: SaaStock brings this awesome networking/matchmaking app. If you are attending SaaStock you should register here- BRELLA
Event schema
You can look forward to an exciting week at SaaStock, with truly world-class networking, boot camps, and talks. The actual main event is only for 2 days (15th & 16th) but the overall agenda extends from 14th to 18th. Here is the event framework to help you stay organized on the SaaStock tour.
The whole conference could categorize into four days
Pre-event day + Opening Party (14th)
SaaStock 2019 Day1 (15th)
SaaStock 2019 Day2 (16th)
SaaSociety (17th & 18th)
Pre-event day (Oct 14th)
The pre-event day further categorizes into three main tracks, each one with unique agendas and target audience.
SaaS.City

Investock

Startup Day
SaaS.City
SaaS.City is not open for all regular SaaStock attendees, you must have purchased an add-on ticket SaaStock + SaaS.City (€ 949+VAT)
It is a one-day accelerator program benefits from a series of 15 boot camps and an advanced level of mentoring and workshops. It is a full-day event between 10:00 to 16:00 with multiple boot camps. A pre-booking required due to high demand, you can possibly attend only one of the boot camps (since they all run in parallel and in different venues), so choose carefully
Building Workplaces Where People Want to Work Bootcamp(Learning Studio, The Digital Hub) 

(map

)

CxO Masterclass- How to Scale your Revenue using a Scientific Approach 

Architecting for Growth Bootcamp (GEC, Conference Rm 3, Taylor's Ln) (

map

)

Building Your Outbound Sales Playbook Bootcamp (Lighthouse Cinema, Google Building Gordon House, 4 Barrow St) (

map

)

CEO Bootcamp(Glandore (Glandore (No.25), 25 Fitzwilliam Place,) (

map

)

CEO Bootcamp 2 (Stripe, 1 Grand Canal Street Lower, Grand Canal Dock) (

map

)

Customer Success Bootcamp

Data & Architecture Bootcamp 

Fundraising & Investment Bootcamp(Huckletree D2) (

map

)

Getting Ready to Scale your SaaS Bootcamp (Wood Quay)(

map

)

Growth Marketing Bootcamp (Dogpatch Labs)(

map

)

Inbound Sales Bootcamp(Intercom) (

map

)

Internationalization Bootcamp (HubSpot, Ground Floor)(

map

)

Monetization & Pricing Bootcamp (Annex + Presentation Rm) (

map

)

Moving Up Market Bootcamp (GEC, Conference Rooms 1 & 2)(

map

)

Product Led Growth Bootcamp(Phorest, Anglesea Mills) (

map

)
Each boot camp has multiple speakers and sessions since they run for the whole day. Check the agenda at the bottom of the page for more details.
Investock
Investock is not open for all regular SaaStock attendees, you must have purchased an add-on ticket SaaStock investor + Investock (€1,049+VAT)
Investock as the name reflects it's the pre-event day track designed more for investors. It is a single-track event between 10:00 to 16:15, and here are the sessions with in-between breaks planned for the structured meeting. 
(Note: The Venue is not yet updated in SaaStock site)
Investock, Room 1
Casual Networking

Being an effective board member

Creating conditions for exits

 (Hazel Moore, Co-Founder & Chair FirstCapital)

Development of metrics for Seed vs. Growth

Diversity in VC 

Finding your Niche as GP (LP pespective) ( by Ertan Can,Managing Director Multiple Capital)

US

What to look for in seed teams 

BOOM! When's the bust?

Beyond the LP

How to win deals?

Initial investment vs. reserve capital (by Ertan Can,Managing Director Multiple Capital)

Inorganic vs. organic growth: M&A strategies for portfolio companies

Investing in EU from US

Managing the in-betweeners

SaaS KPIs: how to evaluate, instrument and optimize

Scraping deal-flow online: tech-stack

Tools VC's use for deal-flow scraping

Role of CEE

Pint Pouring

Gravity Bar
Investock Room 2
Speed Networking 

Room Open for Calls
Startup Day
Venue: Zendesk EMEA HQ (map)
Timing: 10:00 to 16:00
Startup day is a day-long session run by Dan Martell and Aaron Krall. The session is fully charged with practical workshops and insightful content sessions tailored to marketing and sales. The places are limited so pre-booking is necessary. Pitch Competition Pre-selection Pitches will take place in parallel to the Startup Day in the afternoon
What is Startup Program?
Following the success of last year's debut, the startup program is returning with another bunch of killer startups this year. The program is divided into 3 key stages –
Traction

Growth 

Rise  
Added to the benefits the startups have a chance to enter the Global Pitch competition seeking to find the best SaaS Startup of 2019, providing a platform to showcase products and this is complemented by a tailored day of practical workshops, matchmaking with investors, and further support from our official Startup Program partners
What is the Global Pitch Competition?
Best SaaS startup in 2019
B2B Startups with less than $3M ARR or any stage from pre-revenue can take part in this competition. The Pitch Competition will be running during the conference where selected startups will pitch in front of a panel of judges. All shortlisted up to the final stage present their product at the SaaStock stage. Participating startups will have an opportunity to exhibit to 4000 SaaS leaders. The winner is credited with the title Best B2B SaaS startup of 2019. The main prize will be $25k and can also expect free annual subscriptions provided by our partners, PR opportunities, and coaching sessions.

Going to SaaStock? We'd love to see you there! Reach out to us to schedule a time to meet. Our stand #G19
The Main Event SaaStock19 (15th & 16th)
Venue: The RDS (map)
For registration, you come via the Marrion Road entrance. The registration starts at 8:00 to 9:00 am.
The main key event is scheduled for two days on 15th-16th Oct. There are three main tracks Scale, Growth and Traction. Typically Founders will mix and match the sessions between the tracks depending on the topics, speakers, the problem they wanted to know more about.
Check out their conference agenda for both days and plan your days accordingly. The sessions typically run from 9:00 in the morning to 6:00 pm in the evening and there are networking drinks in the evening between 5-7pm (sponsored by G2 Crowd in the main Expo Hall)
There's no doubt that the learnings and workshops at SaaStock are valuable for your business. But getting up close and personal with like-minded SaaS entrepreneurs and market influencers, mingling with industry's top investors and players- well, that would be priceless.
Exhibitors Start Here
The RDS Main Hall is a major centre for exhibitions, concerts and other cultural events in the city. There are 250+ listed exhibitors ( we have our stand as well) in the main hall. And if you've been before, then you know just how massive the expo can be—both in terms of sheer size and its impact on your business growth and to understand the SaaS world.
You'll find Document360 at Gold stand #G19 in the main Hall, right alongside the industry's best dealers, suppliers, and manufacturers.
Looking for a well equipped yet simple knowledge base for your startup? Document360 is specifically designed for SaaS.
Try Our Free Trial!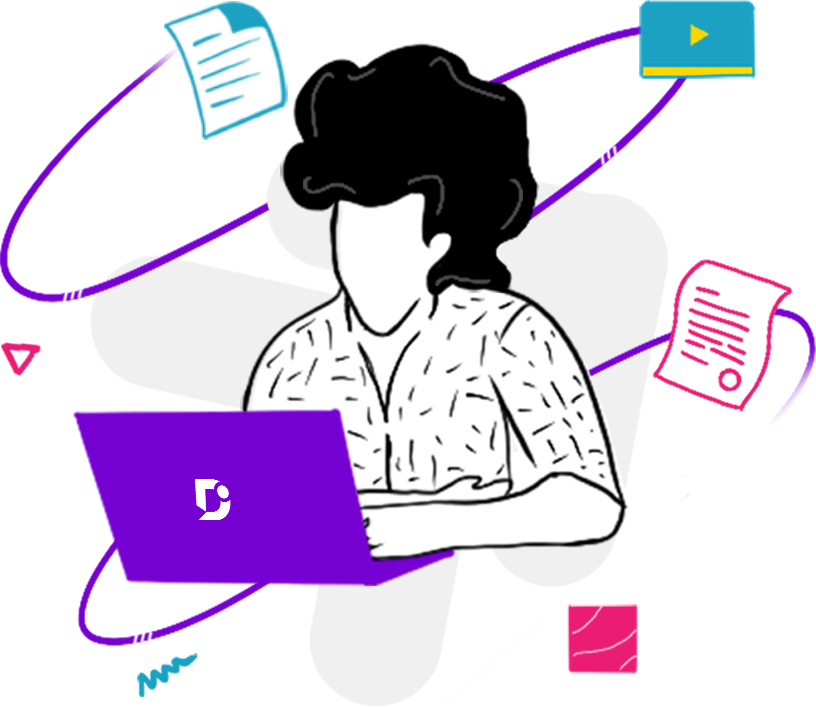 Nightstock
SaaStock partners host party nights– all 3 days at legendary pubs across the city. It is the best time to build connections and networking and explore the nightlife in one of the most beautiful cities in the world. Most of the parties have entry to all attendees. You will be provided a wristband to enter the party.
SAASOCIETY (Oct16th-18th)
Details: SaaSociety
Venue: Powerscourt House & Gardens Ireland (map)
Saas society – SaaStock 2018
SaaSociety is an exclusive event for selected Founders. The event is restricted to a maximum of 50 attendees. The entrepreneurs who have achieved annual recurring revenue (ARR) exceeding $3M and select technology investors are invited to this event. It is an absolute retreat program with TOP NOTCH networking, relaxation, and audience-focused content.
Founder's note
Our founder Saravana Kumar got invited to Saasociety event last year and here's his experience. 
I felt Saasociety is one of the best parts of attending Saastock 2018. The main event was awesome and had some fantastic talks from great founders. But the truth is, as founders (speakers) we can only share limited things on a public stage, however, when a niche group of 30-40 high profile founders is put together, it opens up conversations that will never happen on the public. They share their core pain points, scale techniques never discussed outside, internal hacks that helped them grow, etc. In addition, it helped me to build some long-lasting friends, who became mentors/advisors, I have access to them whenever I need them, this is something you cannot get easily. You typically don't get a chance to hang around with billion-dollar founders and category creators, Saasociety creates that opportunity for you. 
We hope you're sufficiently hyped up for SaaStock 2019! Thanks to all of our contributors who made this guide possible. Don't forget to use the #SaaStock19 hashtag and tag us @document360 so we can follow along. 
Don't Spend All Your Time at the convention center—Take SaaStock 2019 as an opportunity to visit Dublin, the capital of the Republic of Ireland!