Complete Attendee Guide to SaaStock 2018
Category: SaaS
Last updated on Mar 7, 2022
We're excited to announce that Document360 will be exhibiting at Saastock 2018 in Dublin (15-17th Oct). The event span for 3 days and it is Europe's top B2B SaaS event which focuses on the business of building and scaling B2B Software as a Service company.
Ideal for SaaS founders, VCs, and executives in Europe and all investors in SaaS products. The conference has over 140 speakers, including 100+ exhibitors and over 3000 attendees from over 50+ countries.
Attending such a massive event like SaaStock could be overwhelming for attendees, with so much happening around the event, we thought of putting together everything in one place as a single source of information.
If you don't plan correctly, you might risk the opportunity to maximize your time and effort. It's a great place to get connected with top performing Industry experts, SaaS Founders and Investors all under one roof.
Key Information
Twitter Hashtag: To get real-time updates, you can follow #SaaStock18
Slides: Will be available at SaaStock SlideShare
Matchmaking App: SaaStock partnered with Grip to bring this awesome networking/matchmaking app. If you are attending SaaStock you should register here
How is the Event Structured?
Even though the main event is only for 2 days (16th & 17th), SaaStock actually spans across the whole week from 15th to 19th in various formats for 5 days. Well, all attendees may not be able to attend all 5 days. So to help organize your SaaStock visit and increase your quality time spent we have put together all the ingredients of SaaStock18 Dublin, in a single article.
The whole conference could categorize into four days
Pre-event day + Opening Party (15th)
SaaStock 2018 Day1 (16th)
SaaStock 2018 Day2 (17th)
SaaSociety (18th/19th)
Pre-event day (Oct 15th)
The pre-event day further categorizes into three main tracks, each one with unique agendas and target audience.
 SaaS.City
Investock
Startup Program
SaaS.City
SaaS.City is not open for all regular SaaStock attendees, you must have purchased an add-on ticket SaaStock + SaaS.City (€200 more)
It is a one-day accelerator program consists of a series of boot camps and advanced level of mentoring and workshops. It is a full day event between 10:00 to 16:00 with multiple boot camps. A pre-booking required due to high demand, you can possibly attend only one of the boot camps (since they all run in parallel and in different venues), so choose carefully
Each boot camp has multiple speakers and sessions since they run for the whole day. Check the agenda at the bottom of the page for more details.
Evening Sessions (not directly linked with SaaStock)
Apart from the main Bootcamp events listed above, there are separate meetups and networking activities in the evening not directly linked with SaaStock but supported by them.
SaaS Network Ireland Meetup: The Top Mistakes in Building Sales (17:30-19:00, Venue: Huckletree D2, Led by Steli from Close.io)
Startup Grind with Reshma Sohoni, SeedCamp (18:30-21:00, separate registration)
Side Event (not directly linked with SaaStock)
Best practices internationalizing a SaaS startup (11:00 to 2:00, separate registration)
Morten Primdahl – Co-founder at Zendesk
David Skok – Managing Partner at Matrix Partners
Phil Chambers – CEO & Co-founder at Peakon
Adam Marcus – Managing Partner at Openview Ventures
Conor O'Loughlin – CEO & Co-founder at Glofox
Gideon Pridor – VP Marketing at TravelPerk
Christoph Janz – Managing Partner at Point Nine Capital
Investock
Venue: The Alex, 41-47 Fenian St, Dublin, D02 H678, Ireland (map)
Investock is not open for all regular SaaStock attendees, you must have purchased an add-on ticket SaaStock + Investock (€300 more)
Investock as the name reflects it's the pre-event day track designed more for investors. It is a single track event between 10:00 to 16:15, and here are the sessions with in-between breaks planned for the structured meeting.
ISIF's Approach to the Promotion of the Early Stage Innovation Landscape in Ireland: LP positions, Strategic Partnerships & Direct Funding
James Brennan, Investment Director, Ireland Strategic Investment Fund
The Irish Investment Opportunity & Manager Selection
Donnchadh Cullinan, Manager, Banking Relations & Growth Capital, Enterprise Ireland
James Brennan, Investment Director, Ireland Strategic Investment Fund
Prevailing Forces of Change for Investing in 2018 & Beyond
Paul McNabb, Managing Partner, Episode1
Portfolio Value Add in an Increasingly Competitive Market
Megumi Ikeda, Managing Director, Hearst Ventures
Martin Afshari-Mehr, Director, Salesforce Ventures
Bartosz Jakubowski, Venture Lead, EQT Ventures
Stephen Millard, Chief Platform Officer, Notion
Valuation Trends in the European SaaS Landscape
Hugh Campbell, Founding Partner, GP Bullhound
Stephen Lowery, MD, Global Markets, Silicon Valley Bank
Software 2018: Where Are We Now and Where Are We Going?
Logan Bartlett, VP, Battery Ventures
Startup Program
Details: SaaS Startup Program
Venue: Zendesk EMEA HQ (map)
Timing: 10:00 to 16:00
For the first time, SaaStock is running its own, specifically to early-stage SaaS startups. The program is divided into several parts – a Global Pitch competition seeking to find the best SaaS Startup of 2018, providing a platform to showcase products and foster key 1-on-1 meetings with investors and other stakeholders.
Looking for a well equipped yet simple knowledge base for your startup? Document360 is specifically designed for SaaS.
Try Our Free Trial!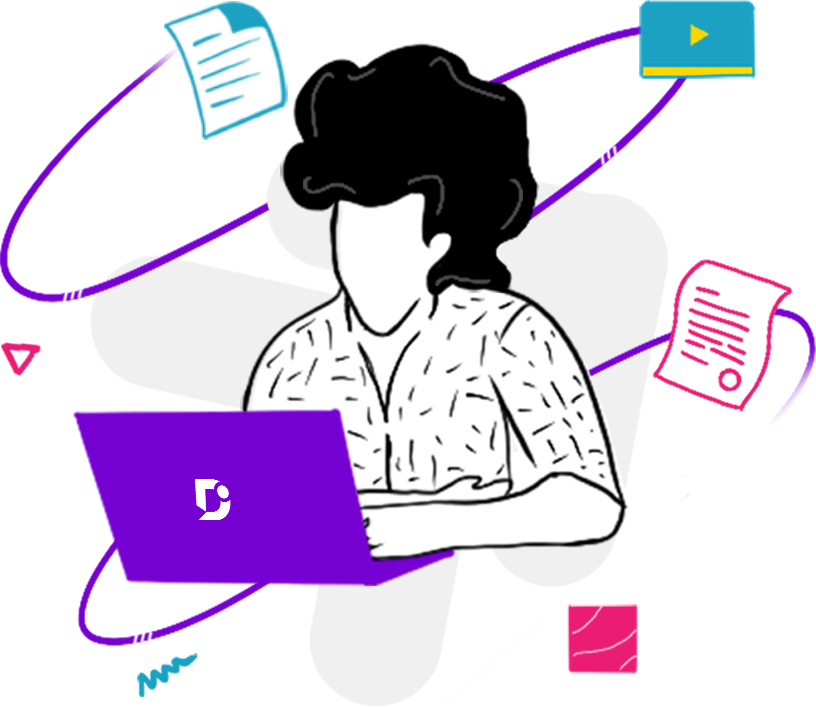 The main highlights of the program are
The Global Pitch Competition
Growth Masterclass for startups led by Dan Martell and Michael Litt
What is the Global Pitch Competition?
B2B Startups with less than $1M ARR or less than $1M in investment take part in this competition. The Pitch Competition will be running during the conference where selected startups will pitch in front of a panel of judges. All shortlisted up to final stage present their product at the SaaStock stage. Participating startups will have an opportunity to exhibit to 3000 SaaS leaders with a designated booth in the expo area. The winner is credited with the title Best B2B SaaS startup of 2018. The main prize will be €25k and can also expect free annual subscriptions provided by our partners, PR opportunities, and coaching sessions.
The Pub Crawl
The Pub Crawl starts as soon as the pre-event sessions are completed. There are few pub crawls happening, however, they are limited only to pre-event attendees of SaaSCity, Investock and Startup Program. Once you are attending any of the above programs, you'll automatically follow the crowd.
The Welcome Party (15th Evening)
Venue: Tramline, 21 D'Olier Street, Dublin 2, D02 XY31 (map)
The welcome party is open to all SaaStock attendees. Probably you wouldn't have registered for the event at this time, but don't worry, you can grab your tickets on the gate.
The Main Event SaaStock18 (16th & 17th)
Venue: The RDS (map)
For registration, you come via the Marrion Road entrance. The registration starts at 7:30 am.
The main key event is scheduled for two days on 16th-17th Oct. There are three main tracks Scale, Growth and Traction. Typically Founders will mix and match the sessions between the tracks depending on the topics, speakers, the problem they wanted to know more about.
Check out their conference agenda for both days and plan your days accordingly. The sessions typically run from 8:45 in the morning to 19:00 in the evening and there are networking drinks in the evening between 5-7pm (sponsored by G2 Crowd in the main Expo Hall)
There is also an exhibitor area (we have a booth as well) with 100+ exhibitors, it's a great opportunity to see what's happening in the SaaS world, you can possibly build up the relationship with exhibiting companies either they could become your customers, integration partners, etc., if there are mutual benefits.
SAASOCIETY (17th, 18th & 19th)
Details: SaaSociety
Venue: K-Club, Straffan, Co. Kildare, Ireland (map)
SaaSociety is an exclusive event for selected Founders. The event is restricted to a maximum of 50 attendees.The entrepreneurs who have achieved annual recurring revenue (ARR) exceeding $3M and select technology investors are invited to this event. We have invited select technology investors & entrepreneurs who have achieved annual recurring revenue (ARR) exceeding $3M.
Founder Note:
Our Founder Saravana Kumar is one among the attendees of SaaSociety this year and he is extremely pleased and looking forward to connect with fellow Founders and learn from their journey.
Register for the Free Trial now! Come and meet us at the event to know more about Document360.
Signup Now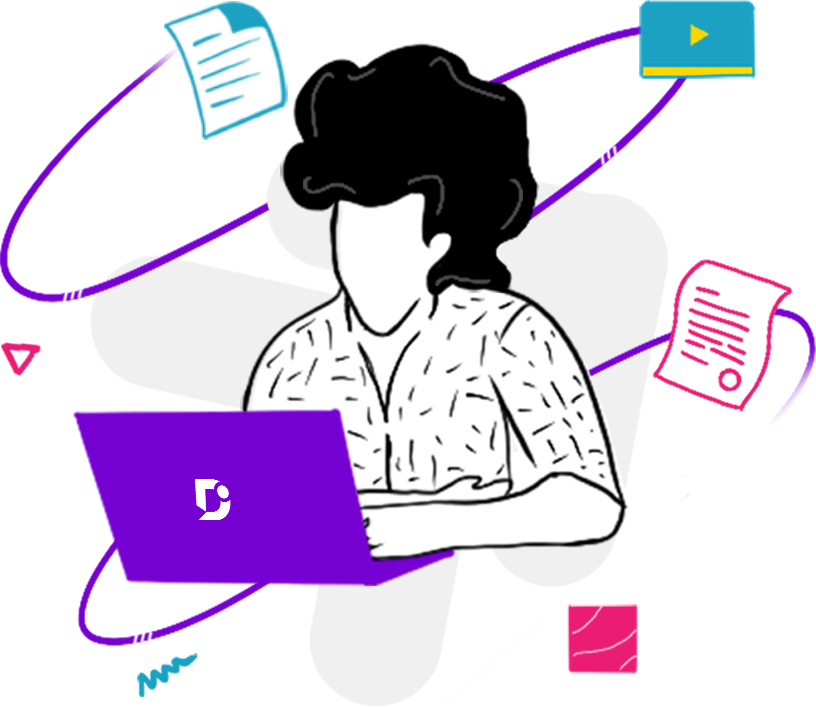 The event is structured more on networking and fun activities like Whiskey Tasting, Irish Coffee Tasting, Clay Pigeon Shooting, Golf with a Pro for the Founders rather than content-packed sessions. There are some interesting sessions in the afternoon for a couple of hours (15:15 to 17:15), with the following topics
Founding, Scaling & Exiting Your Company: Highs & Lows
Clive Lennox, Ireland Business Development, Silicon Valley Bank and Garry Moroney, CEO, Clavis
Rule of 40
Jonathan Klahr, Managing Director, Susquehanna Growth Equity
Listing 101
This session will equip you with practical tips and tricks and the pitfalls to avoid. With lessons learned from years of managing public listings, Adam Kostyál will explore some of the most common mistakes, and the steps successful founders take to ensuring their public offering survives and thrives led by Adam Kostyál, Senior Vice President, NASDAQ
Sales is a Team Sport
An interactive session, gain some tips to build team spirit in the workplace. Roelof Hengst, Director, Europe, Winning By Design
Building a Team that Fits
From the Trenches Insights – An interactive Q & A session with Vivek Sharma, Founder & CEO, Movable Ink, Dan Martell, CEO & Founder, SaaS Academy and Mark Organ (TBC), CEO & Founder, Influitive
Chairperson's Final Thoughts
Michelle Conaghan, Head of Emerging Technologies/High Growth Companies UK, IDA Ireland
SaaS.City Agenda
Sales Boot Camp (Venue: The Alex)
Tactics and the strategies that Intercom has developed over the past 7 years – Stan Massueras, EMEA Sales Director, Intercom
How to build a go-to-market/sales motion from scratch – Norm Happ, SVP Sales, Partnerships and Customer Success, Evernote
Growth Marketing Camp (Venue: Dogpatchlabs)
Wind at Your Back: Making your Market Category Work for You – April Dunford
A Marketers Guide to Growth Spurts – Kieran Flanagan
The void between strategy and execution Carrie Osman
The Three Exits for a CEO – led by Matthew Bellows
Gainsight Customer Success Bootcamp (Venue: GEC, Taylor's Lane)
The History, Imperative, and Value of Customer Success in the Age of the Customer
Customer Success Organisation Models and Metrics
Cross-Functional Alignment
Workshop: Mapping out the Customer Journey
Workshop: Risk Management Frameworks
Showing ROI Internally and Delivering ROI to Customers
Dan Steinman, Head of EMEA, Gainsight and Easton Taylor, Director, Customer Success EMEA, Gainsight
Product-Led Growth Bootcamp (Venue: Huckletree D2)
Leveraging Content to Fuel your Growth Engine Ashley Minogue and Blake Bartlett , OpenView
What the Heck is Product led Growth?
Edward Ford, Advanceb2b
Product-led Conversion Optimization
Matt Sornson, Clearbit
Unlocking Scale Through Pricing: Free trials, freemium, paywalls, and more!
Ashley Minogue and Kyle Poyar, OpenView
Driving Adoption and Engagement from Day 1
Ruairi Galavan, Intercom
Architecting Your SaaS for Growth Bootcamp (Venue: AWS Office)
The session led by AWS Solution Architects Andy Powell and Mike Morain
The session led by Thomas Smale, Founder, FE International
Monetization and Pricing Bootcamp (Venue: Dogpatch Labs, IFSC)
The session led by Patrick Campbell, CEO/Co-founder, Profitwell
Some Great Blogs Related to SaaStock 2018
If you want to read even further and get yourself immersed, here are some great content related to SaaStock 2018
Meet Us at the Growth Stand
Thinking about setting a knowledge base for your SaaS or want some advice from our team? We'd be happy to chat with you over a coffee at the event. Pop up by our stand at any time convenient for you.
For live updates follow us on Twitter