Top 10 International SaaS Conferences You Should Attend in 2019 and Why
Category: SaaS
Last updated on Jun 29, 2021
Software as a Service (SaaS) is a fast-growing, competitive industry projected to reach $186 billion by 2024 .
As the SaaS landscape continues to change and expand, Q4 presents a perfect time to evaluate what you've accomplished in months past and to prepare your plans for growth in the upcoming year. In this spirit we've pinned the following article to give you a head start with laying out your 2019 travel and expense budget. One of the best investments you can make in your SaaS business is attending a well executed conference. Below we deep-dive into why you should add a SaaS conference to your roster, how to get the most out of attending a conference, and finally, our pick of the best conferences to look forward to in 2019.
Why attend a SaaS conference
In our digitally connected age it seems almost any important transaction can be handled through a computer or mobile device. We have a variety of social platforms that we can use for connecting and networking, so why go through the expense of attending a conference? While it's true most business activities can be effectively executed by the very products the SaaS industry produces, some interactions are made much more valuable when conducted human-to-human. Below are just a few of the reasons why you would be well served by attending a SaaS conference.
Are You a Startup? Be Inspired
Attending a conference plunges you right into a tribe of like-minded peers who are traveling a similar path as you. Listening to the war stories of others in your industry let's you see that not only you but also many in this battle alone, whatever challenge you're facing now, has been met and surmounted by others too. Hearing testimonies from businesses like yours and people like you can also provide insight about where you stand in comparison. Are you hitting the mark? Or do you need to work harder? Looking for a mentor? Attending networking events also gains you valuable visibility, placing you in front of potential investors, customers and partners.
Are You a Developer? Stay Ahead of the Tech Curve
In a fast moving industry like SaaS, technology is always changing. Are you and your team dependant on tech that is in danger of becoming obsolete? Is there a new innovation coming that promises to disrupt the way things are presently done? Before such news hits industry blogs, it often starts as an unpublicized scoop at a networking event. Picking up on exclusive information before it spreads can put you in a powerful position to make decisive moves before late adopters catch up.
Are You an Established business? Make Important Connections and navigate the expansion stage successfully
While hard work and a great product will get you far, connecting with key decision makers or the perfect customer can propel your company to the stars. Face-to-face networking has a natural power that technology alone just can't beat. Gain advanced knowledge on customer retention, connect with industry, fine tune your marketing strategies to stay ahead of all of the new players entering your industry.
Document360 is a knowledge base software that scales with your product. Sign up for your 14-day free trial. 
Get Started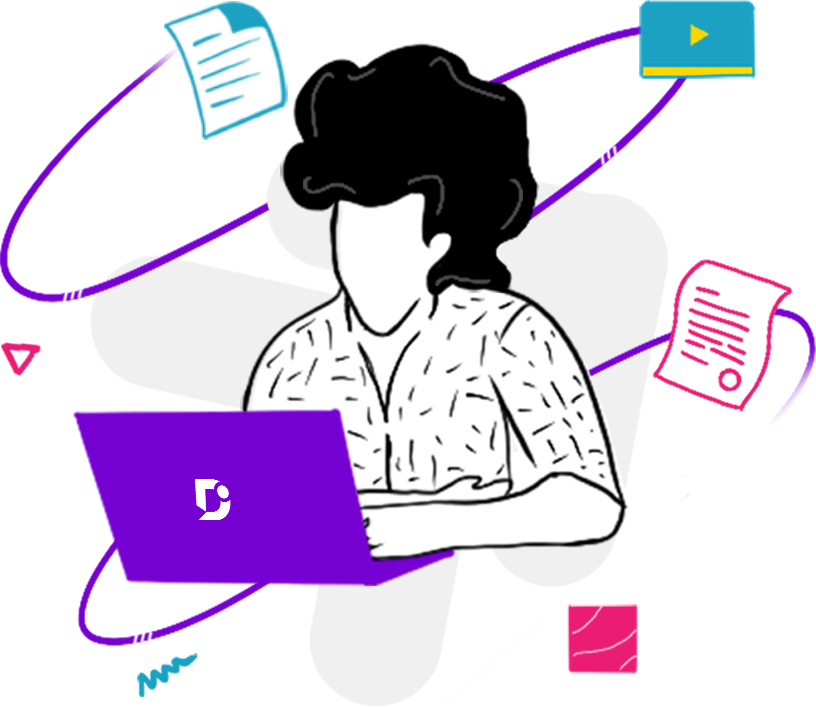 How to tell if a SaaS conference is worth attending
At this article we present you with a handpicked list  of the best SaaS conferences to attend in 2019. However, if you have a conference in mind not mentioned here the following tips will help you with deciding if it's a worthy investment.
What are the Attendance Numbers?
Conferences with healthy attendance numbers usually have them posted visibly on their website because it's an important metric worth boasting about. If the numbers are not readily available, you can contact the event organizers to ask for metrics from past events. You can also ask someone who attended to share their experience. Was the event hall well populated? Or was it a ghost town? Caveat here: large attendance numbers are not the most important factor – you also want to make sure the event is well organized and not just a cattle call.
Who are the Partners, Sponsors and Guest Speakers
You may not know every presenter on a panel, but their credentials should state clearly that they bring value and experience to the event. Look for CEOs, Founders, VPs, Directors and Senior Managers. To gain more insight, visit the speakers' and presenters' LinkedIn profiles to learn more about their background and expertise. Not the sponsors and partners for the event, they should align with the events mission to further increase the conference's value.
What is the ROI?
Decide the value metric you will use to determine if the cost of attendance will generate an actual return for you. Will you be presenting products at the conference? How much business would you have to generate to not only recoup cost, but to also generate sales after the event? Is your goal to gain education? What would be the value of the knowledge you are gaining if you could assign it a monetary value? Is that value greater than the cost of attending?
Sign up for your 14-day free trial with Document360 now.
Get Started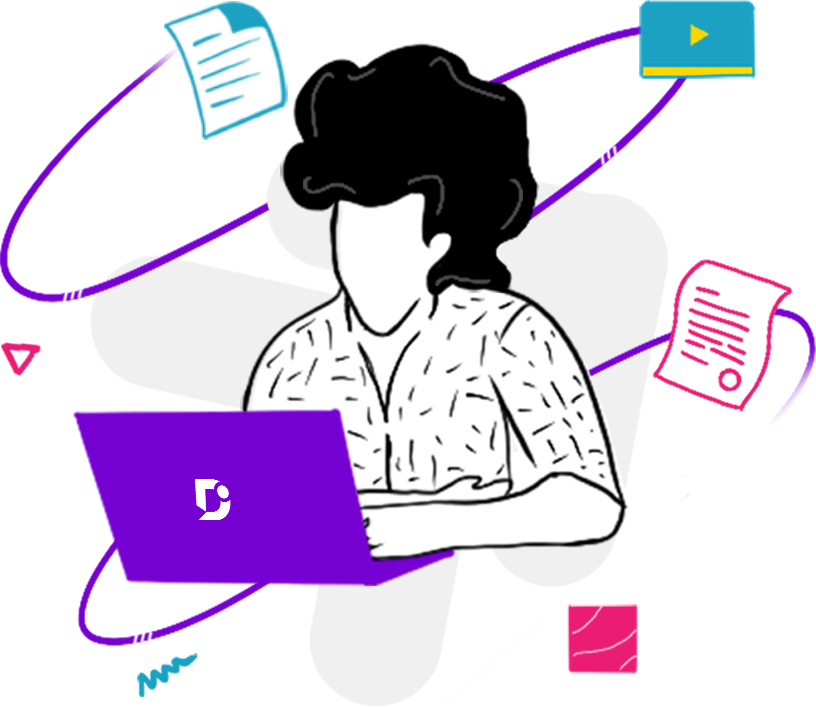 How to get the most out of a SaaS conference
Once you've determined that a conference is worth attending, you have to make the most of the event to ensure you get your money's worth. Take the stress out of travel and lodging by booking flights and hotels months in advance.. Start making connections before the event, this will allow you to maximize your time at the conference by meeting up with people you really want to engage and network with. Lastly, practice your elevator speech; if you really plan to make the most of this opportunity, chances are high that you will be repeating it frequently so best to get it right–no pauses, no stumbles.
Our picks for the Top 10 International SaaS conferences to attend in 2019
5th-7th Feb in San Jose, California
SaaStr states its mission as wanting to help SaaS businesses like yours grow faster. Billing itself as "the world's largest community of SaaS founders and entrepreneurs", its annual North American conference certainly has the attendance numbers to back up the claim. Just over 10,000 people flock to this event each year to learn how to jumpstart growth and improve marketing for their SaaS businesses. Featuring a presentation panel of 300 speakers from major brands like Hubspot, Salesforce, Mailchimp and Adobe, you will have access to the very best thinkers and movers in the SaaS industry if you attend. Make sure you do.
12th-13th June in Paris, France 
SaaStr exports its high-impact industry event across the pond with the European version of its annual conference. In its inaugural 2018 event it completely sold out and attendance is expected to be well over 2,500 in 2019. Like the North American conference, expect great speakers, incredible networking opportunities, and full day sessions where you can learn from successful entrepreneurs and brush shoulders with venture capitalists, powerful executives, and fellow entrepreneurs in SaaS.
14th-16th Oct in Dublin, Ireland
SaaStock is not only one of the biggest SaaS conferences in Europe, it's a major go-to international event for anyone in the industry. Boasting attendance numbers around 1500 people (15% of which are investors), people attend SaaStock to hear inspiring stories and sound advice from major brands and founders in tech. Definitely attend this conference if you want to learn how to grow your business and make the connections to help you do exactly that.
20th-23rd May in Toronto, Canada
Another great conference reaching for the title of "largest SaaS event in the world" is SaaS Monster. Annually attracting 5,000+ attendees, you can expect to be in the company of buyers, sellers, investors, startups and established successful major companies. Past speakers and presenters have included executives from Amazon, Intel, Oracle and Survey Monkey.
16th-18th Sept in Boston, Massachusetts
The Business of  Software conference is pretty unique in that it promises to refund the cost of your ticket if you feel you gained no value from the event. Annual attendance for this carefully curated conference is deliberately capped at 400 to foster a friendly atmosphere and to facilitate networking. Billed as being specifically for software founders and leaders in SaaS tech, the goal of Business of Software is to help attendees build better products and improve existing businesses.
8th–17th March in Austin, Texas
SXSW (South by Southwest) has the reputation of being the biggest marketing and tech "party" in the United States. This massive conference attracts major players and celebrities from around the world, and not only from tech and business, but also from arts and entertainment. This fosters an atmosphere of cross pollination that encourages "out of the box" thinking and heightened innovation. Founded in 1987, SXSW is a venerable jewel of the annual tech conference circuit that you should add to your must-go-at-least-once list.
21st-24th May in San Francisco, California
Pulse is focused on helping SaaS companies grow by nurturing the relationship between customer success and a SaaS company's products. With annual attendance over 5000, this event clearly hits the mark with its mission to drive the adoption of customer success.
3rd-4th April in New York, North America
LTV Conf is North America's leading SaaS Conference. It is expected to be the biggest and most expert-packed event this year. This conference brings like-minded SaaS entrepreneurs,private and public companies as well as active investors from all over the world. Participating in such conference gives you an opportunity to collaborate and take away meaningful connections and keep you ahead of tech curve. The topics for presentations and discussions will be around hey growth areas such as marketing, scaling,tech and entrepreneurship. Speakers include successful founders, serial entrepreneurs and other industry leaders.
San Francisco, California
If customer retention is a subject of great importance to you (and it should be) this conference promises to deliver the tools, knowledge and insights that will help you better manage the customer journey. A 2-day event with speaker presentations and break-out events, past presenters have come from major companies such as Monster, Planet Fitness, Glassdoor, and Trustpilot.
10th-12th Dec in San Francisco, California
Network with business leaders, serial entrepreneurs and industry investors during this event focused on sharing real-world strategies to hyper-charge your business. Annually attracting 1200+ attendees, past presenters have come from big industry names like AirBnB, Apple, LinkedIn and Stripe.