The Secrets to Reducing Your SAAS Customer Support Costs
Category: SaaS
Last updated on Dec 2, 2021
It's no secret that to deliver good SAAS customer support, it costs money, at times, a lot of money.
Now of course, it depends what you're selling, the complexity of the field you work in and on lots of other factors. However, irrespective of customer support costs, one thing is certain, your customers will need your support at some point. It might be on the really basic fundamentals of your offering, or more commonly focused on the detail, but whatever the case, you need to have the people, process, tools and facilities in place to deliver a positive customer experience.
Remember, the support experience you deliver reflects directly onto your brand, and failure to meet customer expectations can result in extreme consequences. As an opportunity to 'wow' your customer, the support experience should be seamless, flexible and instantaneous. You need to be where they need you, when they need it most.
So with such intense pressure and high expectations, it can be difficult to deliver without breaking the bank. Here we take a look at the best ways to reduce your SAAS customer support costs, without sacrificing the quality of the service you're delivering.
Automate, Automate, Automate!
We live in a world where automation is more realistic and affordable than ever, so it makes sense to take full advantage. In many cases, particularly in the world of SAAS, support functions get so bogged down in answering the same every day questions, that they often struggle to provide the high-quality support desired when a major challenge arises. This can lead to poor customer experiences and ultimately lose your business customers and revenue. Fortunately, automation can help, with a simple audit of your customer support functions, teams and processes, you can identify key opportunities for automation – and there are many!
Automation can deliver benefits throughout the support process, yet most seem to limit its potential to its most obvious applications. Yes, automation can streamline and simplify the processes involved in your support function and yes, it can reduce inefficiencies by removing unnecessary manual tasks, but, when automation's full potential is truly unlocked, it can do so much more…
Automated Query Qualification
Automation offers a great opportunity to qualify customer queries before they reach a human operative and this can significantly reduce the time required to deliver the key information your customers need. Take your live chat function, with a few automated questions sitting in front of it, you could automatically determine if the query requires human involvement and have pre-approved answers ready to automatically display in the event a common query appears. This kind of automated qualification process is easy to implement and can radically reduce the yields your support team have to manage.
What's the point of human involvement if your customers are asking the same 3 questions over and over again? It makes good commercial sense to automate in situations like this to deliver a high-quality customer service, without overspending. Both your customers and your support team will appreciate query qualification as all parties benefit without sacrifice. It's a win/win situation.
Automated Customer Engagement Answers
Your support team are likely communicating with multiple customers throughout the day at the same time, after all, multi-tasking is a key part of their job, and while a necessary evil, it does mean that the answers and support they provide is far from optimal. So, with this in mind, it makes sense to find ways to reduce the time it takes to deliver good quality support, and this is where automated answers come in. Put simply, automated answers are predefined answers to common questions that regularly arise and can be accessed by your sales team.
Rather than typing out bespoke answers for each query, your operatives can instead spend their time looking for the best pre-defined answers and respond accordingly. This is not only easier to manage when involved in multiple conversations at once, but also reduces the change of error, both in the information provided and the language used. With predefined answers, there's no risk of miscommunication, spelling mistakes or misunderstandings. The optimal answer is provided every time and this consistency helps all involved.
Adapting to knowledge centered service model can help respond to your customer query with the latest possible solution.
Remember, automation can deliver a great customer support experience while significantly reducing costs and logistical challenges across your support team.
Equip your support team with the tools to do the job
Your support team can be superheroes, if you let them… but you need to give them the tools to do the job. They need the resources and systems to effectively monitor, manage and respond to support queries in real-time and to achieve this, investment in a reliable support infrastructure is critical.
Deciding on which tools are best for your support team can be tough, but it's often the most basic offerings that deliver the greatest value. For example, a searchable knowledge base like Document 360 gives your support teams access to the information they need quickly and efficiently. With a resource as simple and useful as this at their fingertips, they can quickly respond to basic and complex queries without significant logistical challenges. The easier you make it for your teams to provide high-quality customer support, the better your customer experience will be. It really is that simple.
Most customer support teams don't go out to do a bad job, but many are ill-equipped and end up delivering a sub-par experience through no fault of their own. Imagine asking a world-class race-car driver to win an F1 race on a bicycle, he may have the skills to do it, but without the proper equipment, he has no way of fulfilling his potential. That's your support team in a nutshell.
Regularly review your support team's performance
It may be obvious, but one of the best ways of reducing your SAAS customer support costs is through performance monitoring and management. Understanding what you do well and where your weaknesses are is critical to making good decisions and improving your support offering. If your teams are struggling in a particular area, then you want to know about it, sooner rather than later!
The last thing you want is a hidden inefficiency that's leading customers to leave your service altogether. The stakes are high when it comes to delivering good SAAS customer support, so why wouldn't you want to keep an eye on your performance? With individual and team data in-hand, you can effectively oversee how well your teams are working and take action to rectify problems and optimize the operation. This reduces the cost of delivering support without compromising on the quality provided and with the right actions, may even improve the support you offer your customers.
Sign up for your 14-day free trial with Document360 now
Get Started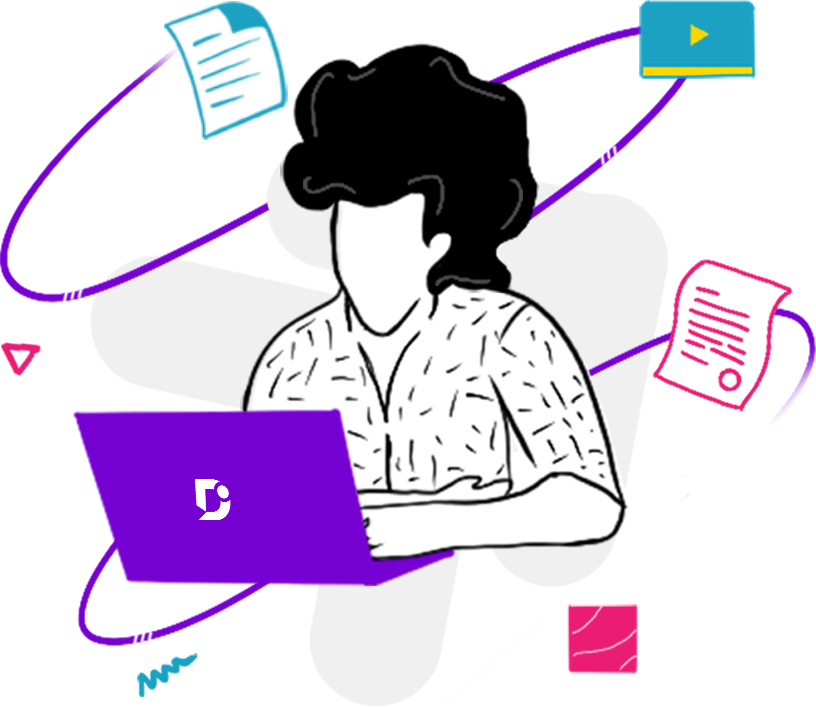 The Secrets to Reducing Your SAAS Customer Support Costs Summary
Automate processes, engagement and qualification
Empower your support teams with the right tools
Regularly review your team's performance to identify inefficiencies
Armed with this critical information, you now have the insight you need to reduce your SAAS customer support costs. Implemented effectively, these recommendations can enhance the efficiency of your operatives, while improving their ability to deliver and maximize the contributions of your customer service team to your business's success. With customer support becoming an increasingly essential function of any SAAS business, taking action to improve your offering now, will future-proof your operation and ensure customer satisfaction is optimized in every engagement opportunity.