Top 10 best documentation tools for user manuals
Companies have a need to provide user manuals for their customers in order for them to get the most out of their products. It's integral to choose the right software to host your manuals and make sure you provide the best user experience.

Instead of customers constantly seeking out your customer support team for answers to their questions, they can simply consult the user manual and get on with their day. User manuals save time for customers, who don't have to wait for your agents to get back to them, and for your support team who have fewer requests to deal with.

User manuals don't just exist in a vacuum. They need to be hosted with proper software that enables a smooth authoring experience for your team, and the best user experience for your customers.

We've come up with a list of 10 documentation tools that you can use to write your user manuals.
1. Document360
Document360 is our very own knowledge base solution which is perfect for creating user manuals. It offers an advanced portal for content producers with a state-of-the-art editor, category manager, and more. You can create up to six levels of categories and subcategories for your content which can easily be rearranged using the drag-and-drop UI.

The Markdown editor lets you focus on writing text-heavy documents but there is also a WYSIWYG editor for those who prefer that functionality. Both editors allow you to add links, images, videos, callouts, code blocks, and more. Never lose your work with Document360's version history which allows you to roll back to a previous version.

Document360 comes with advanced analytics that allows you to learn where your knowledge base traffic is coming from, what your visitors are looking for and how they're interacting with your content. Document360 also integrates with a large number of popular apps including ticketing systems like Zendesk and Freshdesk, live chat software like Intercom and Drift, as well as analytics tools such as Google Analytics and Segment.

Document360's startup plan costs $49 per project per month.
An intuitive knowledge base software to easily add your content and integrate it with any application. Give Document360 a try!
Get Started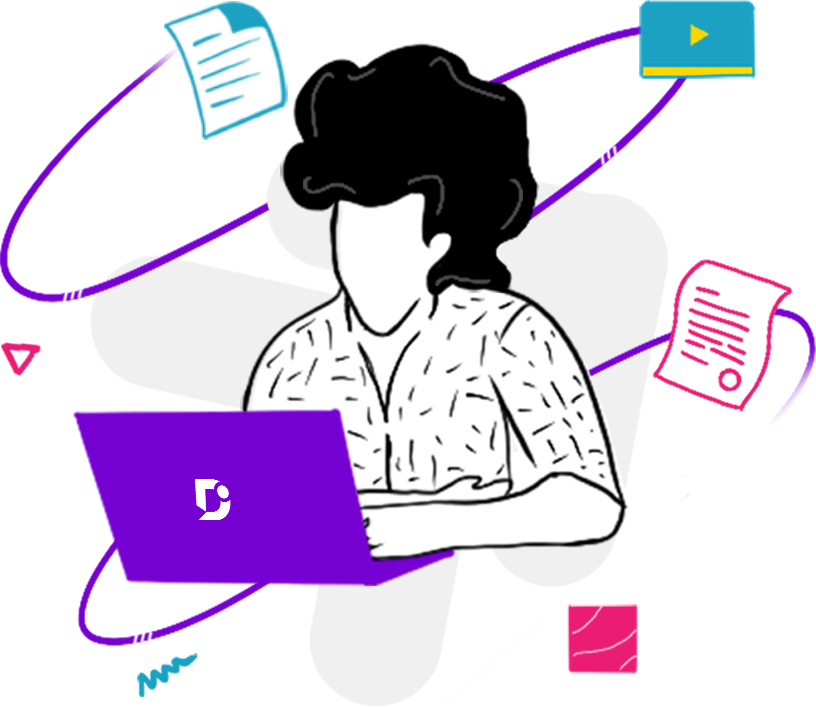 2. Paligo
Paligo is a help authoring tool with a focus on team collaboration. It's called a Component Content Management System (CCMS) that gets every technical writer, SME or collaborator on the same page. Paligo enables you to publish your content across multiple channels, including HTML5, print PDF and SCORM.

Paligo integrates with market-leading help desk platforms including Zendesk, Freshdesk and Salesforce. It has a review workflow to enable your whole team to get collaborating including SMEs, reviewers and occasional contributors. It allows everyone to work on the same content in a centralized cloud platform.

With Paligo, you no longer have to rely on simple Markdown tools or HTML-based help authoring tools. Instead, you can take advantage of a robust XML format to ensure the proper structure and flexibility for your content. You can get rid of your complex toolchain for your user manuals and use Paligo as an all-in-one cloud-based CCMS platform. It includes capabilities for authoring, content management, versioning, branching, release workflows, publishing, translation management, and much more.

Paligo's professional plan costs $179 per month per author.
3. ClickHelp
ClickHelp is another help authoring tool that enables you to publish your user manuals to a variety of outputs. It offers easy imports from Madcap Flare, RoboHelp, MS Word and Confluence. ClickHelp is cloud-based and hosts your content and authoring environment. It is a structured authoring tool that allows you to reuse content as snippets, variables and conditional content.
You can publish multiple projects and project versions from a single portal. Output formats include online documentation, PDF, Web Help and more. You have the ability to publish either public or password-protected documentation, all from the same portal.
It includes a patented full-text search engine customized for documentation search so users can easily find content they're looking for. You have the ability to create taxonomies and search customization features. ClickHelp also offers in-depth analytics and reporting with author contribution and reader behavior reports, 30+ content metrics that include readability, time to read, word count, etc, and topic ratings based on user votes.
ClickHelp's Essentials plan costs $55 per author per month.
4. HelpDocs
HelpDocs is another knowledge base software solution that allows you to host your user manuals with very little friction. Content can be easily edited using the WYSIWYG editor and you can add custom formatting options, such as call-outs, headings, ordered and unordered lists, code blocks, and more. HelpDocs comes with intelligent search that works out of the box, which is tolerant of typos, to give customers accurate results in milliseconds.
HelpDocs supports infinite subcategories which makes it simple for users to navigate your knowledge base. It comes with attractive knowledge base templates that you can use straight away, or you have the ability to customize as much as you want in CSS, JavaScript, and HTML.
It's easy to change up your knowledge base by dragging and dropping articles and categories. In HelpDocs's analytics, you can know whether you're getting more traffic, and making an impression with tickets avoided compared to the previous period.You can keep your articles fresh by using HelpDocs's Stale tools to schedule an update for later. The software has powerful integrations with tools such as Lighthouse, Slack, Front and Intercom.
HelpDocs's Start plan costs €40 per month.
5. Nuclino
Nuclino is a good way to organize information within teams into workspaces. You can use Nuclino to create beautiful user manuals for your employees that contain all the relevant knowledge for their roles in your company. Workspaces can be public or private. You can bring your content to life with text, images, videos, files, tasks, embeds, code blocks, and more. Write your content even faster with Markdown or use the WYSIWYG editor.

You can collaborate in real-time so you can see the changes your team members are making as they type, which means there's no risk of version conflicts. You can type @ inside an item to link to another page in the knowledge base and use workspaces and clusters to organize items.

There's a powerful search bar that you can type into to find relevant content. Work visually by organizing your team's content into boards and graphs. Nuclino integrates with a large number of apps including Slack, Google Drive, Dropbox and more.

Nuclino's standard plan costs $5 per user per month.
6. KnowledgeOwl
KnowledgeOwl is knowledge base software that allows you to create either an internal or external knowledge base to host your user manuals. It features an easy-to-use WYSIWYG editor that enables you to create your knowledge base content. The software comes with pre-loaded themes and layouts to make it simple for users to browse through your knowledge base. You can tag content to make sure it shows up in the powerful search results.

You can make your knowledge base secure and prevent unauthorized access with KnowledgeOwl's advanced user and reader management. You can require users to sign in with SSO or to come from a specific IP address to access your knowledge base. You can assign specific permissions to different users and readers based on their needs.

KnowledgeOwl offers multiple user feedback features including comments and ratings so you can find out how users feel about your content. Enable questions and comments through contact forms. KnowledgeOwl uses Zapier to integrate with other software. KnowledgeOwl also allows you to embed a contextual help widget in your website or application that allows people to search and view your knowledge base without opening a new tab or separate window.

KnowledgeOwl's Flex plan costs $79 per month.
7. Helpjuice
Helpjuice offers simple knowledge base software that you can use to create your user manuals. There is a simple editor panel that you can use to create content, as well as the ability to create multiple versions of the same article. Easily switch back and forth between different versions in the editor. Structure your content in Helpjuice's easy and intuitive category and folder system.
You can control who sees what by setting your articles to public, internal or private so you can choose if it's available to a public audience, internal only, or select specific people or groups. Helpjuice supports dragging and dropping files into the article editor and copying and pasting from MS Word. You can interlink your articles easily from the editor.

Helpjuice comes with intelligent analytics so you can measure article impact in a specific time, see what users are searching for, measure what topics your audience is consuming, and analyze the productivity of your article authors. Helpjuice also integrates with a number of popular software solutions including Slack, Google Chrome, and Zendesk.

Helpjuice's Starter plan costs $120 per month.
8. ProProfs
ProProfs knowledge base software is a powerful and robust tool that enables you to create a user manual right out of the box. ProProfs allows you to create both public and private knowledge bases, from customer facing user manuals to internal employee handbooks. You can drag and drop content and categories.
You can control the article status to let your team know what's going on with your content. You can easily customize your knowledge base from within the settings, including changing the theme, adding a favicon, updating the logo, and so on.
One of the big advantages of ProProfs knowledge base is you can integrate it with their live chat and help desk software for a more unified support experience.
ProProfs also integrates with Google Analytics, Zendesk, Freshdesk, and Desk so you can link your existing support software stack with your knowledge base.

ProProfs's essential plan costs $60 per month.
9. Helpcrunch
Helpcrunch is knowledge base software for customer support and allows you to quickly create a user manual from scratch. Its articles are SEO-friendly, and it offers live chat widget integrations with Helpcrunch's other software. Users can access knowledge base content without ever leaving the widget, and your support team can suggest articles too.

You can easily create help articles in the WYSIWYG editor and add images, videos, tables, and publish new articles for your customers to see. Helpcrunch organizes your content into categories and sections to help your users navigate your knowledge base. The smart search bar on your knowledge base automatically suggests articles based on keywords and enables your users to quickly find the content they're looking for.

Helpcrunch integrates with Google Analytics so you can generate reports for failed search queries and its own reporting lets you see customer reactions to your articles. You can customize the appearance of your knowledge base with your brand colors, logo, header images, links, domain, custom CSS, JavaScript, and more.

Helpcrunch's Standard plan costs £12 per month per user.
10. HappyFox
HappyFox offers robust knowledge base software that you can use to create your user manuals. It's beautiful, searchable, social media ready and responsive for mobile. You can make your knowledge base external for customers or internal only for staff members. HappyFox's intuitive CMS allows you to create articles and sections, and embed images and videos.

When customers type queries into the search bar of your knowledge base, HappyFox automatically generates suggestions of related knowledge base articles. They can also view top articles and most useful articles directly on the homepage, so popular content is always surfaced.

You can stamp your company's identity on the knowledge base by customizing header color, logo, and colors on the support page. You can choose a content layout for your knowledge base homepage that best suits your structure. You can add relevant tags to your knowledge base articles so customers can find every piece of content related to a specific topic. HappyFox also offers an embeddable widget that you can place on your website with a link to your knowledge base.

HappyFox provides pricing on request.
Final remarks
There you have it! A list of ten documentation tools that can be used to create user manuals. Whatever software you choose, make sure you thoroughly research the options available and take advantage of free trials to see if the solution is a good fit for your business.

Remember, customers will really appreciate your providing robust user manuals for them to learn how to use your products, and it's worth investing in the Customer Experience.
An intuitive knowledge base software to easily add your content and integrate it with any application. Give Document360 a try!
Get Started