The Best Customer Support Tools to Achieve Business Success
Last updated on Jan 6, 2021
Good customer support can go a long way. We all know what it's like to fall victim to a negative customer experience, so when it comes to your own business practices it's clear you need to be able to manage and fulfil customer expectations and having the right customer support tools can help.
93% of customers are likely to make repeat purchases with companies who offer excellent customer service, so the emphasis on good customer support is greater than ever. It can and will affect your bottom line, and if it goes wrong, prevent your business from holding on to valuable customers.
If your customer support is unnecessarily convoluted or just takes too long, it's likely to frustrate users of your product or service (67% of customers hang up the phone in frustration when they can't reach a customer service representative!) – and unhappy customers like to talk! In the era of social media, it's easy to find customer complaints for almost any business on the planet, and no company will have 100% positive feedback. With that said, organizations that emit largely negative feedback in the public domain run the risk of deterring new customers from making a purchase.
But all is not lost! If you can get your customer support in order, there are plenty of rewards for your business to reap. Consumers are willing to spend 17% more on a company that has outstanding customer service, and 77% of customers would recommend a brand to a friend after having a single positive experience.
In order to bring a positive customer experience to life, you need the right customer support tools in your business to make all the difference. Customer support is no longer something you can hand off to a call centre and never have to think about. Consumers can now reach you through a variety of channels, including but not limited to, phone, email and social media. Even messaging applications are getting in on it! It's become a big juggling act, and one slip in a particular channel, can undermine all the good work in another.
It really is a jungle out there! The right customer support tools are multifaceted but should also be easy to use and train your employees with. Finding magic tools like this can be a stressful process, so we've put together a list of 5 of the best customer support tools out there and highlighted their greatest attributes:
Document360
Document360 is a self service knowledge base software that can help your business to create and scale technical documentation for SaaS and other high tech organizations.
Typically a user wants to find help and learn for themselves before having to contact anyone to ask a question. Document360's ability to aid businesses create support documentation with a clean and simple interface and easy to understand tools is what really makes it stand out from its competitors.
This cloud based tool allows users to create and publish articles and documents from desktop, mobile or tablet, and it's Teams feature means it's easy to collaborate with others in your business to get the job done right.
It also boasts SEO optimisation features and notable integrations such as Google Analytics and Olark.
Sign up for your 14-day free trial with Document360 now
Get Started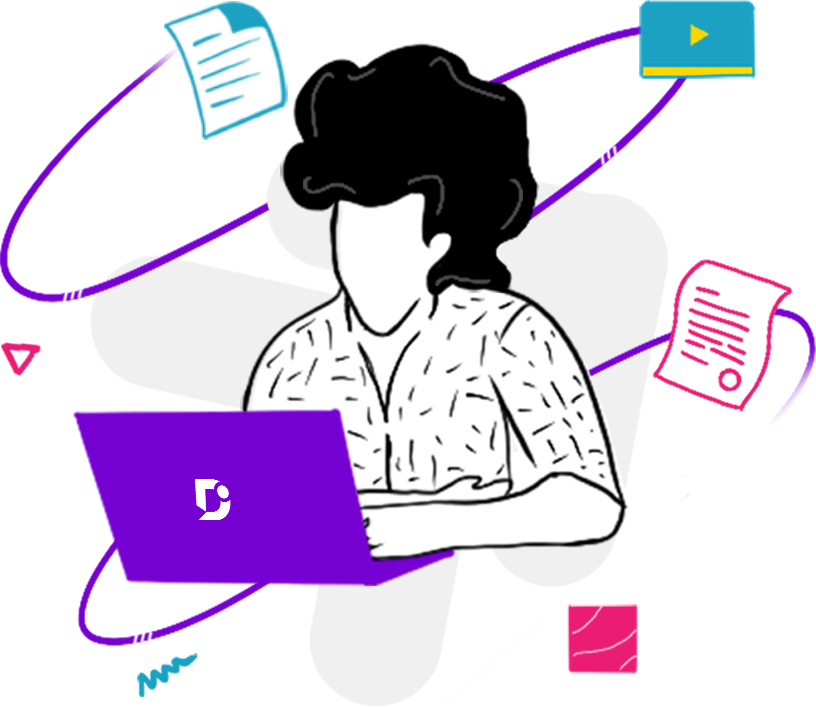 LiveChat
LiveChat is a customer support software which offers live support for websites, and help desk capabilities. Implementing LiveChat on your website can help you create a number of different pathways through a website chat-support function, meaning that whatever your end goal (technical support, lead generation, customer service and support, etc), LiveChat is able to adapt to your business.
LiveChat is able to work alongside your phone support line, or even replace a portion of it, which means a reduction in operating costs. 79% of customers say they prefer live chat over phone helplines, purely because of the immediacy it offers by comparison. Quick and easy support is a no brainer.
And LiveChat offers a fantastic reporting and analytics tool to help your business understand how well customer enquiries are being dealt with and where to improve, as well as any patterns that may be emerging in the types of enquiries that are coming through.
HubSport Service Hub
HubSpot Service Hub features customer support tools that help users engage, guide, and grow their customer base, as well as provide excellent customer service.
With Service Hub you can offer exceptional customer support that integrates with your sales and marketing efforts. This collaborative approach to customer support means your internal teams can manage customers with great efficiency and prioritise a high level of customer service at all times.
HubSpot Service Hub includes a feedback service to give your customers the opportunity to share their support experience with you and identify which users could potentially allow for business growth.
The free CRM tool that is included means your business can keep customers support records in a centralised space that, should your team need to pull up previous records, can easily be located and understood.
SproutSocial
Social media has become a popular channel for users to contact business when they need customer support, and SproutSocial is an all-encompassing social media management platform that can help you to build lasting relationships with your user base.
Sprout has the ability to allow team members to collaborate their customer support efforts with each other. This allows users to delegate customer support communications, assign tasks and handover conversations where necessary, so you never have to worry about a customer being forgotten and abandoned before their issue is solved.
An added benefit of using SproutSocial is its ability to integrate with other popular business tools such as CRM platforms and customer support services.
Facebook Messenger
The social media juggernaut that is Facebook offer their world-leading Messenger services to businesses looking to improve communication with their customers, through customer support, general enquiries and feedback.
As the importance of social media continues to grow, the ability to contact companies directly and privately through this channel has also grown. Facebook Messenger is the second most downloaded app in the world (Facebook is the first!) and is used by 1.3 billion people globally, making it the obvious option if you're looking to offer customer support through chat and messenger functions.
With Messenger already being widely adopted, it means customers are more likely to use a tool they are already comfortable with using. And Facebook's customer chat plugin means that businesses can incorporate Messenger into their website as a live chat or chat bot function, and connect them to other existing customer service tools such as helpdesks or CRM systems.
Regardless of the type of customer support programmes you need, it's important you invest in the right ones for your business. A seemingly insignificant bad support experience can have a major impact on your bottom line, so you can't afford the risk of investing in the wrong product. While some tools may seem costly in the short term, in the long run providing a premium customer support experience will provide a fruitful financial return. The best customer support calls for the best customer support tools, and the end result will reflect the quality of your choice. Investing and prioritising your customers needs will help you to retain existing customers and retain new ones.
Customer support is an important part of your brand's reputation and word travels fast on the internet! Give your customers the experience they deserve and will want to refer to their associates by choosing the right customer support tools to deliver customer satisfaction across multiple channels.